ALL ABOUT BAGUETTE DIAMONDS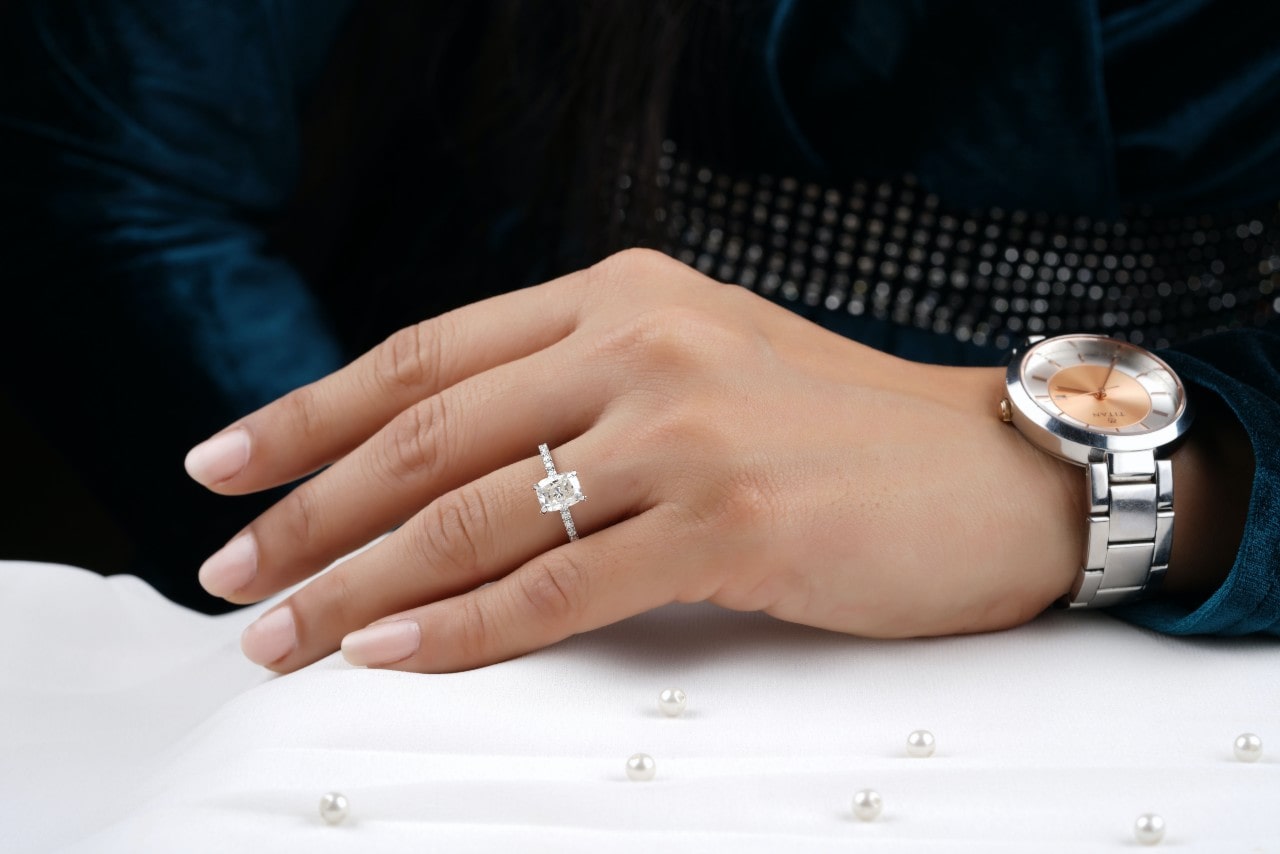 ALL ABOUT BAGUETTE DIAMONDS
Unique in nature, the slender form of the baguette diamond exquisitely accents most designs with its charming geometrical design. Most commonly used as accentuating elements in rings and other jewelry pieces, this cut is used generously by designers worldwide to fully depict vintage-inspired looks and contemporary aesthetics alike for engagement rings and wedding bands. A member of the "step cut" family of diamond cuts, baguette diamonds glitter across the bridal and fashion jewelry designs at Northeastern Fine Jewelry. Their sophisticated aesthetic inspires jewelers, designers, and jewelry-wearers alike. Allow our guide to influence why baguette diamonds should have your attention.
HISTORY OF THE BAGUETTE DIAMOND
Beginning in the Art Deco and Art Nouveau eras between the 1920s and 1930s, the slender rectangular shape of baguette diamonds dominated fashion and bridal jewelry as society wanted more original cuts of diamonds than the standard shapes available. The cut is not named after bread but derives from the same French word for "stick." Baguette diamonds only have 14 facets and will show any imperfections within the stone so a higher clarity will be necessary for these stones. With fewer facets, the color of these stones is most important as they do not have the same internal brilliance as other diamonds have. Modern innovation has created a hybrid brilliant cut baguette with more facets for dazzling brilliance.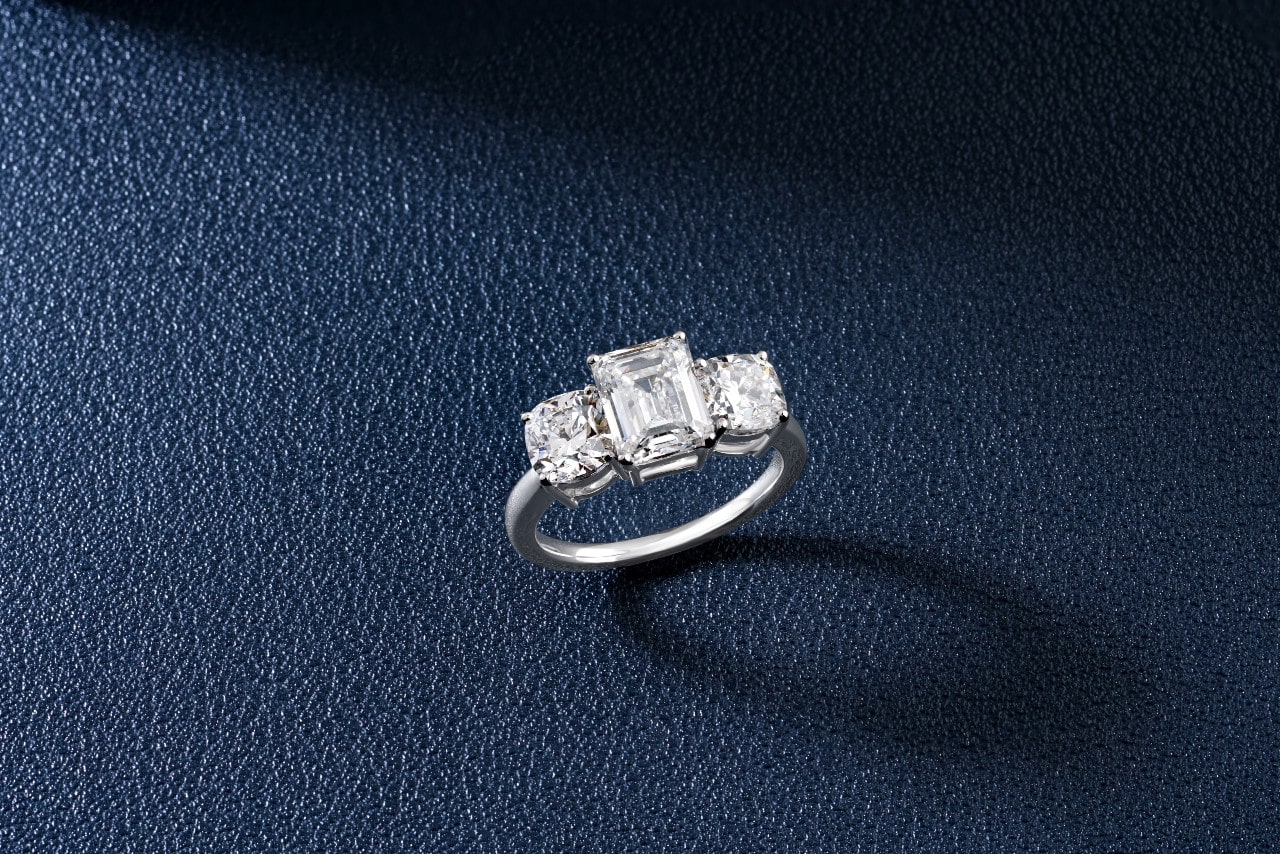 WHY CHOOSE BAGUETTE CUTS FOR YOUR RING?
Baguette diamonds are most commonly used to accent a center stone on an engagement ring, and as channel set eternity wedding bands. The elongated, rectangular shape beautifully highlights certain settings in gorgeous ways as long as the square corners remain protected from potential damage. Legendary designers offer distinctive ring designs utilizing the baguette cut. Fana horizontally sets two baguette diamonds on either side of a stunning center stone to create a lovely three stone ring setting. Simon G. crafts magnificent baguette sapphire halos around various center stone shapes for a vibrant and unique ring that is romantic and timeless.
FIND YOUR BAGUETTE RING AT NORTHEASTERN FINE JEWELRY
Explore our beautiful selection of baguette cut diamond and gemstone rings in our Northeastern Fine Jewelry showrooms. We are sure you will find a stunning ring that catches your attention with incredible jewelry designers for fashion and bridal rings. To ensure you enjoy your engagement ring to the fullest, make a diamond consultation to make your ring sparkle as much as possible. We look forward to assisting you with your jewelry needs from one of our New York jewelry stores in either Glen Falls, Schenectady, Albany, or NYC. Enjoy shopping in our comfortable and luxurious showrooms.