OUR SERVICES
Who We Are…
NEFJ is your hometown leader for Jewelry Service, Repair and Custom Made pieces. We have a full staff dedicated to making your service experience a memorable one. Our service department offers seven full time staff members to ensure you receive the highest level of service. With three full-time Jewelers, you can trust your treasured piece receives the time and attention it deserves. Our Service Coordinators offer a one-of a kind experience and is there for you every step of the way, and our Service Director is available seven days a week to answer all your questions and concerns. Together, we strive to give you one unforgettable experience.
What We Do…
NEFJ offers a wide array of service; jewelry repair, watch repair, modified and custom made jewelry. There is no job too big or too small; because we realize that the true value of a piece is in what it represents to you.
How We Do It…
You may notice things are a little different at NEFJ from others places you may have tried, that's because we offer the latest technology to guarantee you have a relaxing experience. Our Service Coordinators inspect and thoroughly inspect your piece, detailing everything in our computer system; they even take a picture of it to keep your mind at ease. Your piece is placed in a secure envelope with an individually numbered, computer generated card, signed by you and then locked safely in our vault. The Jeweler than thoroughly cleans and inspects the piece prior to starting work on the piece. All work is done under 10x Magnification, to ensure every detail is perfect. Many repairs require welding or soldering, so to produce the best product possible, we use a Laser Welder, yes, we use a laser to fix your jewelry. Since the Laser Welder is so precise, the Jeweler can affect only broken area, thus, resulting in a stronger repair.
NEFJ also offers custom jewelry, made from beginning to end, in-house. It all starts with an idea, your idea. Our Jewelers then take that idea and CAD rendering that can be sent directly to your e-mail if you choose. After you approve the CAD image we use our 3D printer to make your idea come to life in the form of a plastic prototype that you can touch, feel and even try-on. Finally, we truly make your dreams into reality by casting your custom jewelry in the precious metal of your choice, before your know it you have piece of one-of a-kind jewelry, Made in the USA.
Watchmaking…
The lost art of watchmaking isn't lost here at NEFJ. Our Watchmaker has devoted his life to this and after years of training he has mastered this very difficult profession. Our Watchmaker works with both modern and vintage timepieces and dedicates himself to ensuring all pieces function like-new.
NEFJ Warranty and Extended Service Plan…
NEFJ stand behind its products and craftsmanship. That's why NEFJ offers a one year limited warranty on all repairs* and a one year warranty against manufacturer defects* on all new purchases. We realized it wasn't enough to just offer a great product; we needed to service that product as well, so we developed our Extended Service Plan, a service and repair plan for your jewelry. This is your piece-of-mind and our promise that we will always be there to keep your piece looking its best.

*some exclusions apply, see store for details.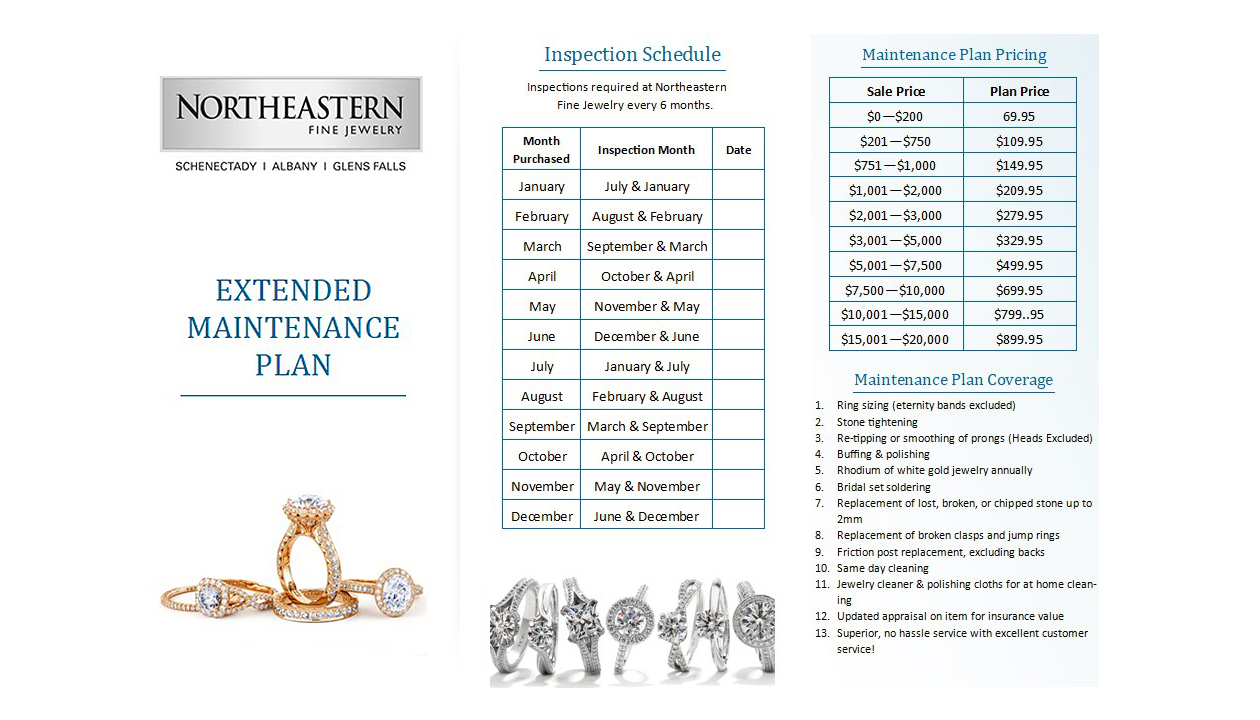 Custom Design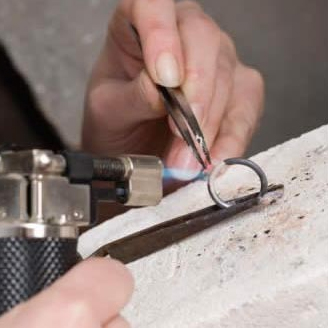 Hike began his professional career in 1988 apprenticing in New York City at a large wholesale manufacturing jeweler. His first task was creating bracelet mountings and from there he graduated into the art of model making. Under master model maker Vladimer Mann, Hike began an intensive training process involving all phases of the production process from the inception of the design to polishing the finished product. From here Hike studied under the guidance of master stone setter Paul Abraham, learning the basics of diamond setting from simple prong work to advanced pave and invisible setting.
Hike has gained experience recently in the European style of hand-shaping and forging gold and platinum for use in custom pieces, adding this skill to his already extensive knowledge of casting and molding techniques. Hike's 17+ years of jewelry experience enables us to offer all of his services without reservation. His skillful presentations and keen ability to listen to our customers' ideas and concerns have resulted in Hike spending significant time on the showroom floor consulting with the sales personnel, and clients regarding custom work.
On-Site Repairs
Northeastern Fine Jewelry employs highly qualified jewelers specializing in custom jewelry manufacturing and repairs. Using state of the art equipment, any piece of fine jewelry can be restored to its original beauty. All jewelry repairs are done in-house unless otherwise specified, if necessary, jewelry is returned to its manufacturer.