6 Fashion Jewelry Pieces for At-Home Dates
March 16th, 2021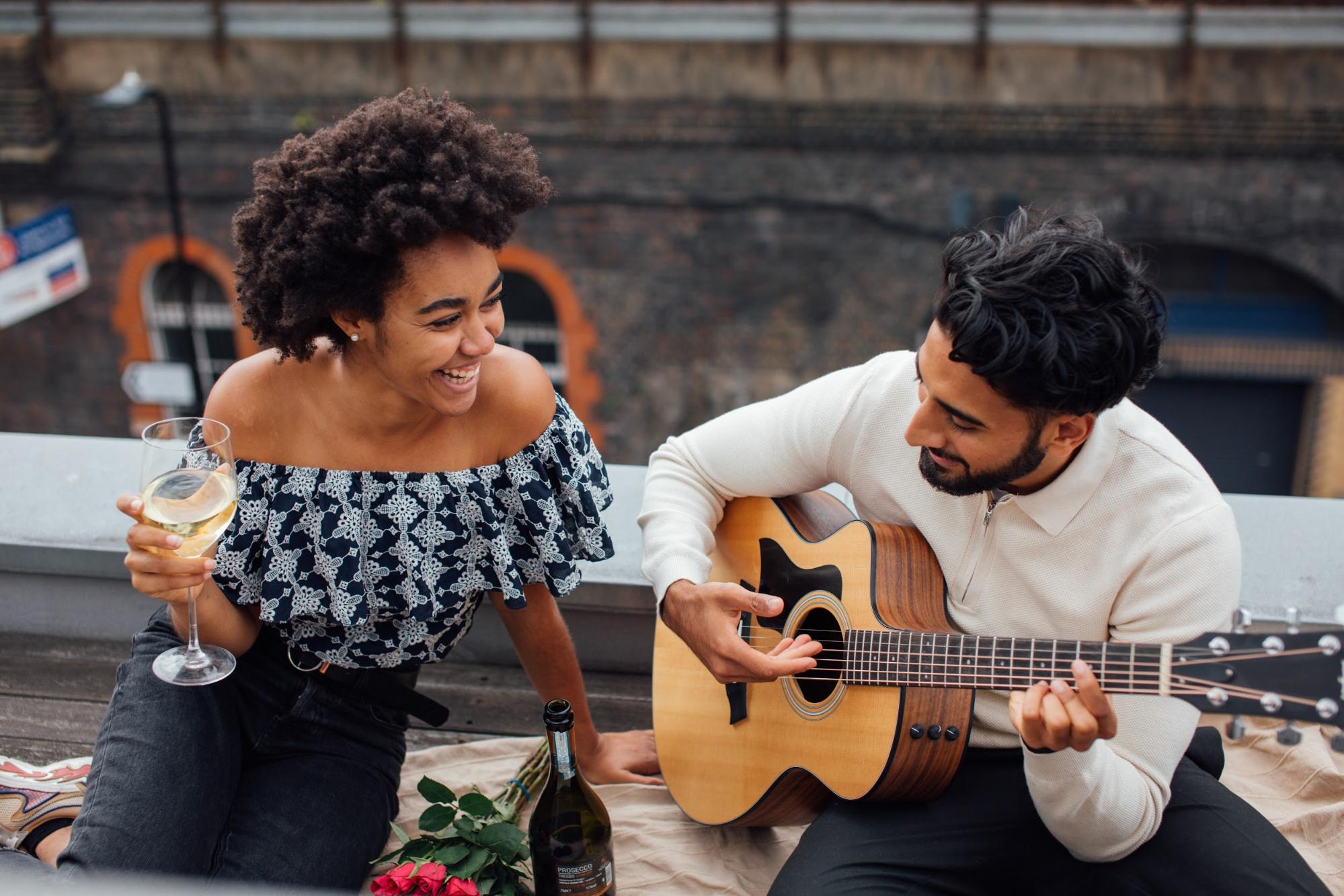 We have all learned to do almost everything in our lives differently to be safe for ourselves and for others. This sometimes means giving up activities we love for the foreseeable future (I'm looking at you, concerts). Other times, it means transforming a once beloved activity into a different, but equally enjoyable experience! Date night at home is about to be upgraded.
At-home date nights are fun, romantic, and can even be adventure-filled. You just need a little imagination. Explore these four date nights at home and six quintessential pieces of jewelry to match!
Movie Night
Grab your snacks and a blanket, and kick up your feet! It's movie night. In the Before Times™, going on a movie date meant looking casual yet stylish. Now, the goal is still stylish with an emphasis on comfort. You can elevate this comfy-cute look with hoop earrings.
Hoop earrings are feminine, flirty, and simple: the perfect vibe for a movie night at home. We recommend a smooth, shining metal or even matte metal. Leave the diamond-accented hoops in your valet.
The Outfit: Don a loose-fitting cotton dress. The bottom of the dress should cut above your knees. Pick a color that complements your skin tone. Pair your dress with shimmering split hoops.
En Plein Air
Order in from your favorite restaurant and set up dinner outside! Patio or deck, it doesn't matter. Just ensure it's been cleared, tidied, and decorated for the quintessential romantic atmosphere. Get dressed up for a classic dinner date night at home.
The Outfit: Wear a lace dress with strappy flats or heels. Top off the outfit with soft color chandelier earrings and a matching fashion ring. The romantic lace dress and soft color combination give you a delicate look that radiates in the moonlight.
Museum Excursion
Museums the world over have created virtual tours for the benefit of anyone with a computer and internet connection! Chat about your favorite artists, relish new pieces, or enjoy the silence and just take in the art. For this intellectual date, adorn yourself with expressive pieces.
The Outfit: Sport a pair of comfy dark jeans and a close-fitting maroon cotton top, sweetheart neckline. Wear a statement ring or your favorite selection of thin-band rings and pair with this transfixing pendant necklace.
Brunch Date
This is not a date 'night? by virtue of being brunch, but it's still a sweet way to spend time together. If you're an adventurous couple, make something new and challenging like raspberry swirl rolls. Alternatively, set up a bagel bar for an effortless brunch. Wear equally effortless jewelry.
The Outfit: For a brunch date, we suggest icon studs. This glowing look is beautiful yet functional because your studs are out of the way while you make brunch together! Be comfy in a matching cashmere top and bottom set! Wear your hair up to let these butterfly studs shine.
Discover Vibrant Pieces for a Date Night at Home
Find inspiration for your date night at home by exploring even more fashion jewelry. Shop trending necklaces, earrings, bracelets, fashion rings, and more at Northeastern Fine Jewelry. Shop online or shop in-store and let our staff help you find your perfect piece of jewelry. For exceptional selection and service, shop Northeastern Fine Jewelry, located in Schenectady, Glen Falls, and Albany, New York.