6 Gold Sculptural Jewelry Pieces Every Fashionista Needs This Year
September 3rd, 2018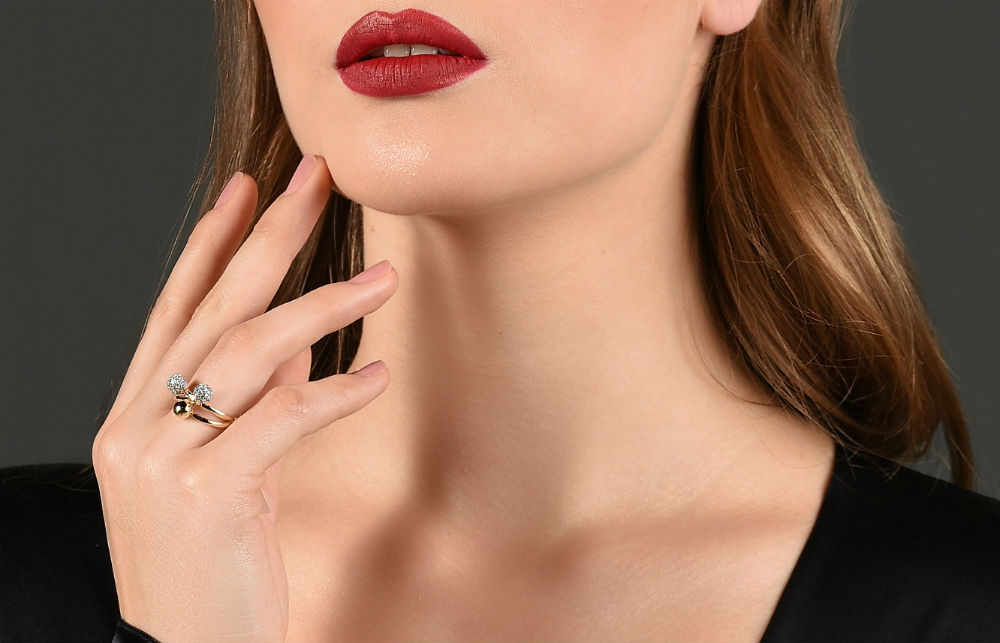 With the fall and winter seasons come cooler temperatures, sugar and spice, shorter days, and, of course, holiday parties! Tis the season for going out and having fun with your friends and family. And all those parties will require a stunning outfit with perfectly-matched accessories. This holiday season the spiciest trend in accessories are sculptural jewelry pieces that are geometric, modern, and avant-garde.
Rings and Bling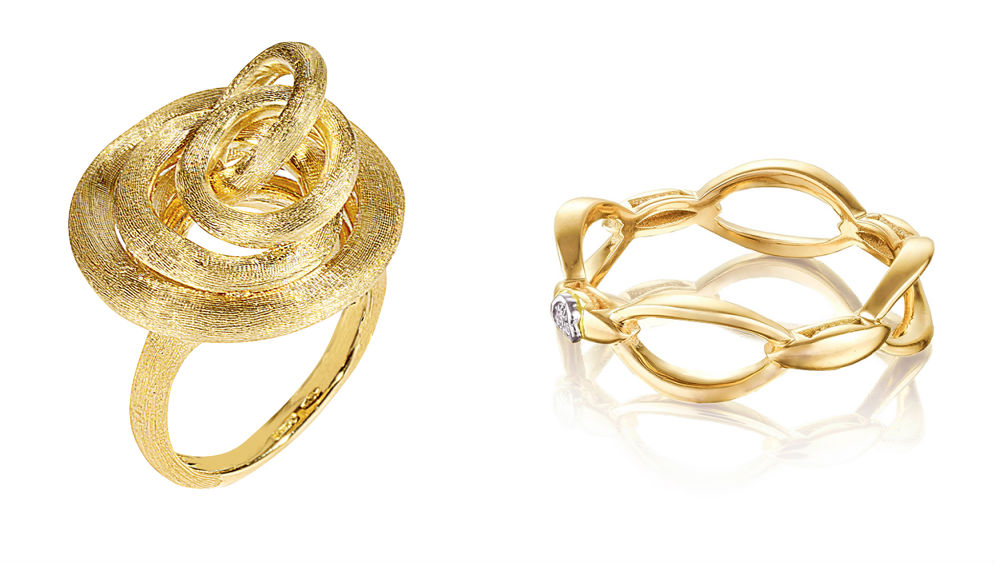 In the realm of rings, a sculptural jewelry piece can add that touch of sparkle and excitement to a simple combo of sweater and jeans. The Marco Bicego Link ring features abstract ropes of 18K yellow gold that almost resemble a swirl of cupcake frosting. This ring is sure to add that bit of whimsy needed for the holidays.
The Tacori Ivy Lane fashion ring also features 18K yellow gold, but this ring has an elegant, geometric feel with interlocking crescent moon shapes that flow around your finger. It will make sure that you have just the right amount of holiday glow!
Sculptural Jewelry Necklaces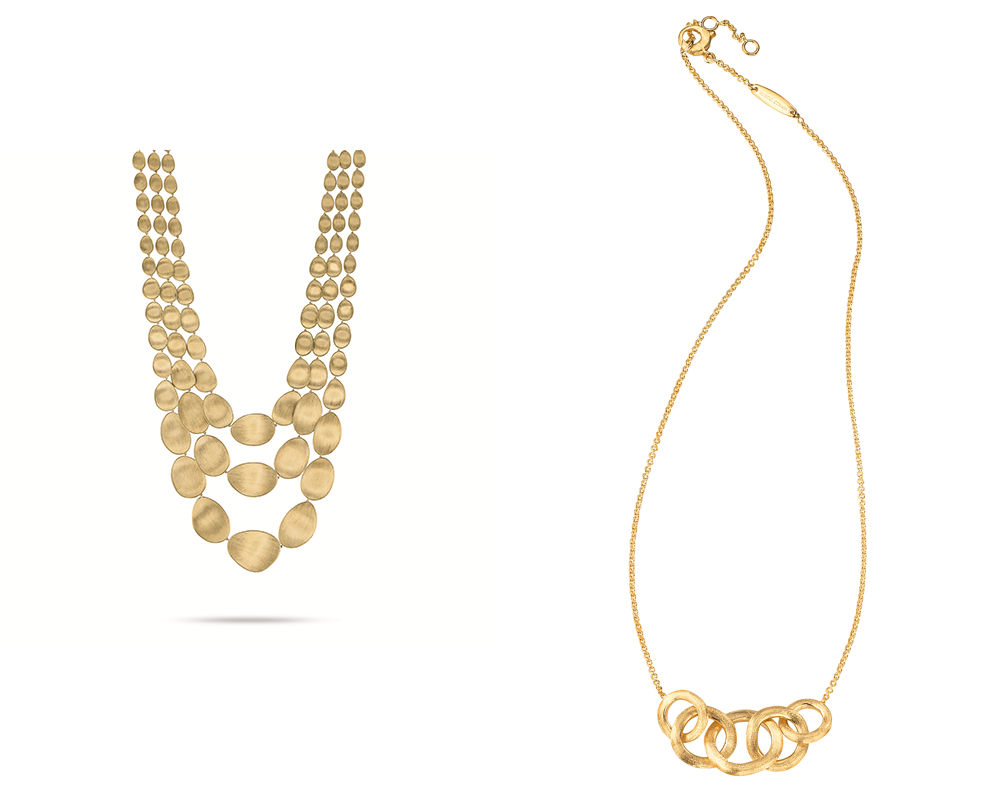 When you need the perfect piece to add a flair of drama to that little black dress, a bold sculptural jewelry piece in the form of a statement necklace is the way to go. You have to see the Marco Bicego Lunaria necklace in person to get a sense of just how dramatic and stunning this piece is. It features three strands of artsy, 18k yellow gold ovals that create an ombre effect as they move from large to small ovals.
For a more delicate addition to your little black dress or holiday sweater, the Marco Bicego Link necklace is made up of intertwining circles on a cable chain. This piece will add a bit of funky elegance to any holiday outfit.
Artsy Earrings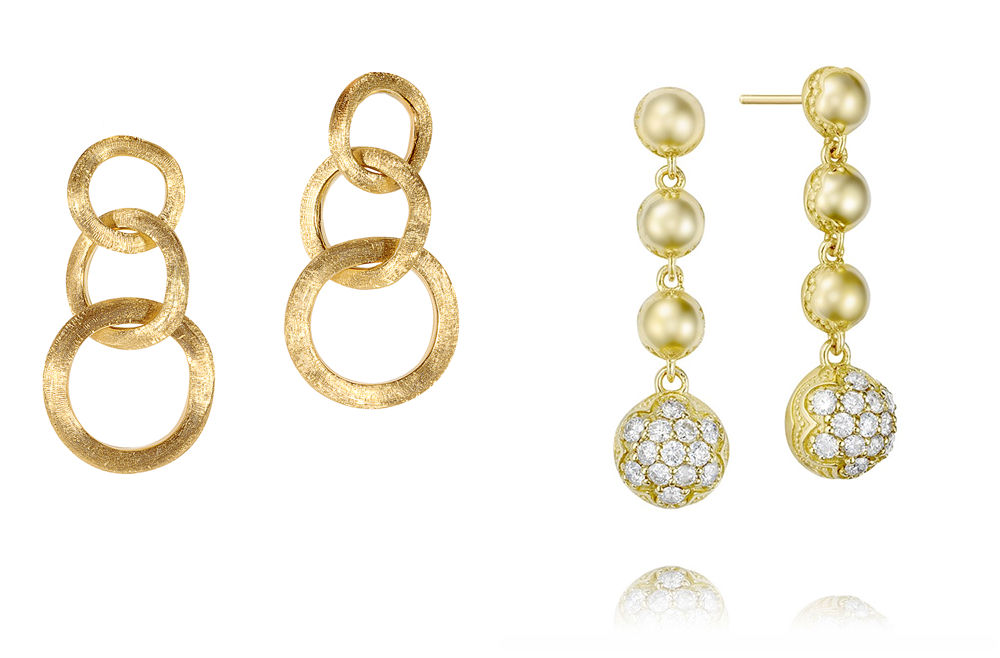 The most important aspect to any holiday outfit is, hands down, a stunning pair of earrings. These sculptural jewelry pieces will give any dress or blouse that cool, graphic detail that they need to go from nice to fantastic. The Marco Bicego Jaipur Link earrings are a three-tier, drop-style, gold earring that feature interlocking, abstract circles of different sizes. They would pair perfectly with any color outfit considering their classic gold appearance.
The Tacori Sonoma Mist earrings are the perfect mix of fun and sophistication. These drop-style earring feature geometric, gold spheres of different sizes. The bottom sphere even has that much-needed touch of sparkle in the form of diamond stones. The Sonoma Mist earring would pair perfectly with a funky, sexy New Year's Eve party dress as they would a touch of timeless style in a fun, eclectic way.
Finding Sculptural Jewelry Pieces at Northeastern Fine Jewelry
Northeastern Fine Jewelry has been providing fine, quality jewelry and impeccable service to our customers since 1980. We are dedicated to forming lifelong relationships with all of our customers. We also love to support local community activities and non-profit organizations by designing jewelry pieces for them. To provide you with unique, classic jewelry pieces, we employ a master jeweler right on site who can design, sketch, and render a computer-generated drawing of your customized piece.
In order to serve you better, we have four locations: Glen Falls, New York City, Schenectady, and Albany. Come visit us today and let us help you find the sculptural jewelry piece of your dreams!