A Guide to Finding the Perfect Timepiece for Dad This Father's Day
May 19th, 2021
If you are shopping for a man who values style and fashion above all else, a stylish band and colorful embellishments may be ideal. If you are shopping for the outdoors enthusiast or guy-on-the-go, a multi-function timepiece that holds up well in the water may be a better option.
Whether you are looking for a watch for your own father, helping your children find something for dad, or showing the father of your children how important he is to you, Northeastern Fine Jewelry can help you find the perfect gift. Read on to explore this 2021 Father's Day Gift Guide to help you pick out the perfect timepiece to match his personal style on his special day.
Your Father's Day Gift Guide 2021
Watches run the gamut of style and function, and no matter what the man in your life is into, he is sure to be pleased when you choose a watch that matches his lifestyle. Read on to learn about style trends to look for in a watch to make your gift-giving easier.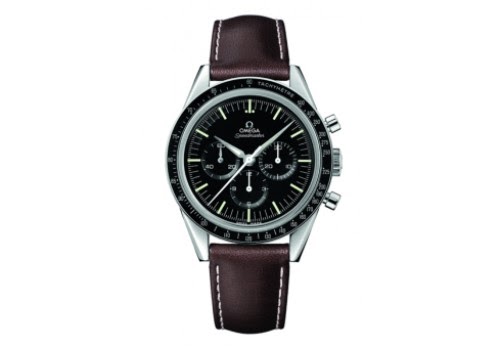 Can't Go Wrong With a Chronograph
Chronograph watches are ideal for the sports lover who wants a watch with added functionality. The chronograph has its roots in racing so that sports fans, especially car and horse lovers, could compare lap times. Year after year, the timeless chronograph watch tops the list for popularity. The Omega Speedmaster watch is one of the most iconic styles offered by the brand. Inspired by astronaut Wally Shirra who wore the 'First Omega in Space,? this numbered edition features the expert craftsmanship of Omega's famous caliber 1861 manual-winding movement and is equipped with 30-minute and 12-hour recorders. Stylish leather or steel bands pair well with the black face, making it a handsome addition to any man's wardrobe.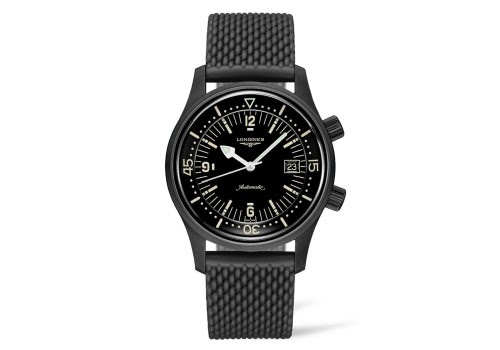 Stay Sleek in All Black
Another trend to watch for is the all-black watch, as these stylish timepieces continue to gain popularity. This sleek style is modern and fashionable, perfect for the dad who is comfortable taking risks with his personal style. The Longines Legend Diver Watch is a great example of a watch that takes this fashion-forward style and pairs it with functionality for a winning combination. This watch effortlessly marries the legendary quality of Longines with an edgy style.
Blue, Blue, Blue
Blue Dial watches are also gaining prominence in the world of men's timepieces. Watches that feature this ultra-masculine look tend to pair classic designs with a sporty appeal for men that live active lifestyles. The Breitling Superocean Automatic 42 is a perfect example. This attractive watch is water-resistant up to 1,650 feet and always looks ready for a challenge.
Stick With the Classics
Retrowatches are always a great choice when you want to impress a man who enjoys the classics. They elegantly combine timeless styles with modern features for a timepiece that is perfect for any occasion. The Omega De Ville, a classic watch with essential modern influences, features a stainless steel band, a sun-brushed blue dial, and is waterproof up to 100 feet.
Find the Perfect Father's Day Gift at Northeastern Jewelry
With so many options it may be difficult to narrow down the perfect gift so let our expert associates at Northeastern Fine Jewelry help you take the guesswork out of it. We have been providing the finest quality jewelry for a great value with unconditional dedication to customer satisfaction for over forty years. With locations in Schenectady, Albany, Glens Falls, and New York, there is sure to be a showroom near you so come in today and let our experts help you find the perfect gift for Dad this Father's Day!