April Birthstone Jewelry Gift Guide
March 20th, 2023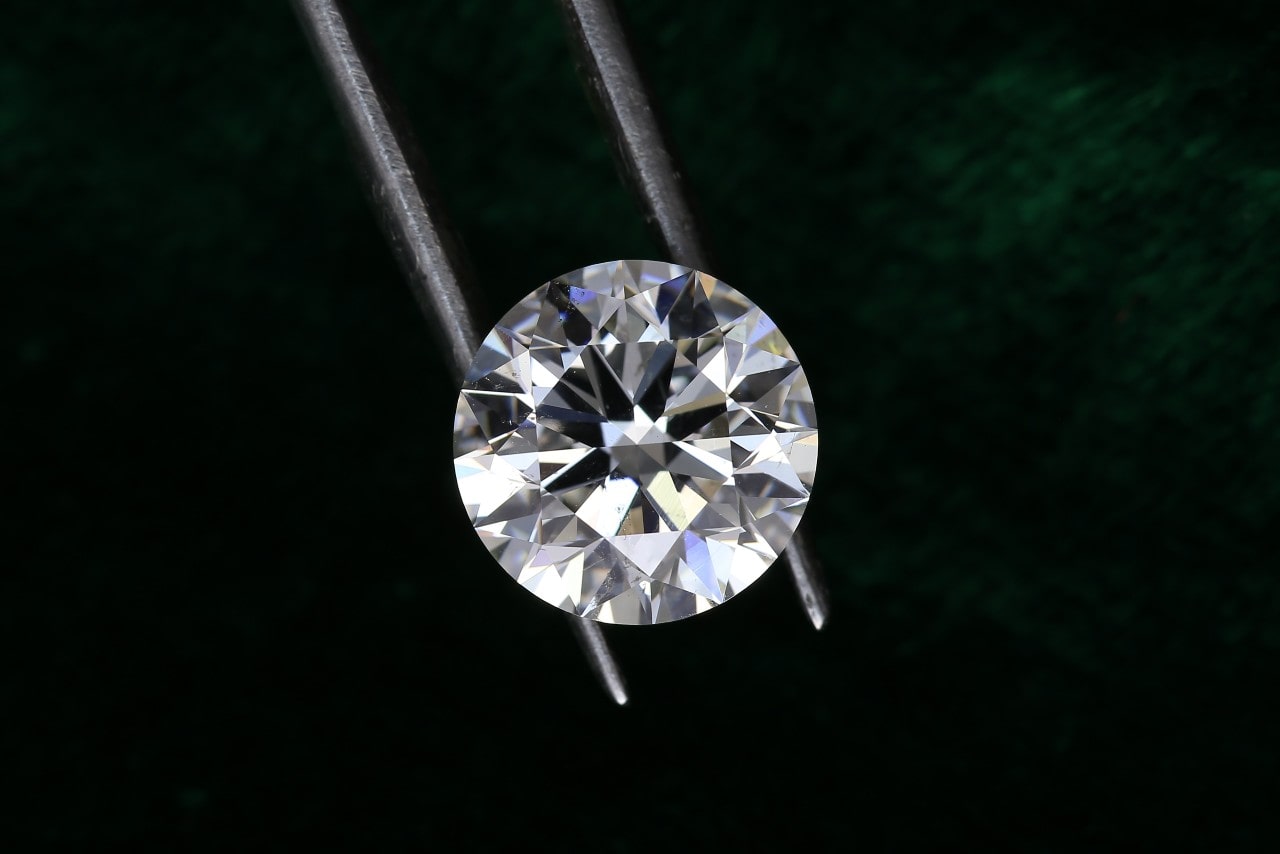 Fine jewelry is always a great idea for a gift because it is long-lasting, brings polish and personality to an ensemble, and reminds the wearer of the giver's affections. Birthstone jewelry, in particular, communicates to the gift recipient that you've put extra effort into selecting a gift that is specific to them, holding added meaning. We've compiled a guide to some of our favorite jewelry options that celebrate April's stunning birthstone.
Pendant Necklace
A pendant necklace is always an excellent choice for an accessory that creates a focal point for any ensemble. Choose a diamond pendant that will hang at the center of your loved one's frame, bringing a bit of sparkle to their countenance.
This mixed metal pendant necklace from Hearts On Fire's Aerial collection features a stunning, round cut diamond held in place by warm, rose gold accents. Your April-born loved one can wear a piece like this on its own for a minimalist look or layered with other pieces to create a more expressive effect.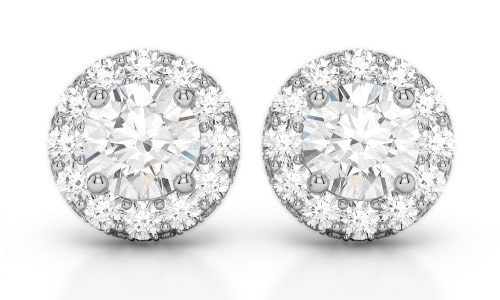 Stud Earrings
A glittering pair of diamond studs is essential to any well-rounded jewelry collection. They cling closely to the ear and won't get caught in hair or clothing as drop earrings might. Studs frame one's face in a bit of sparkle and emphasize one's most important features.
Amden is a designer known for their careful attention to detail. These halo stud earrings are thoughtfully crafted and positively dripping in shine. Your loved one will undoubtedly be able to enjoy these for years to come, being reminded of you every time they wear them.
Bangle Bracelet
For centuries, bangles have been a beloved bracelet style for their incredible versatility and ease of wear. Their rigid form retains its shape, allowing the bracelets to slide freely up and down the arm. They are also phenomenal for stacking, allowing for expression and customization.
This Marco Bicego bangle puts three pristinely cut diamonds on full display. A soft twist in the bracelet's band is iconic of the brand's signature Marrakech collection. Warm yellow gold provides an exciting contrast and makes for an easy-to-pair accessory.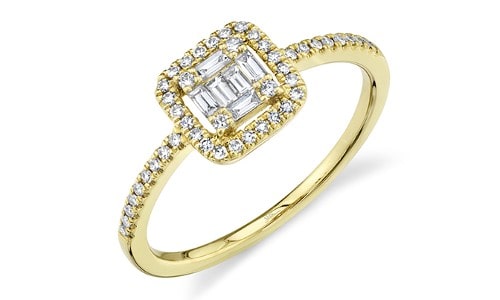 Fashion Ring
Who says diamond rings are only reserved for bridal jewelry? Fashion rings featuring diamonds are incredible additions to any ensemble, creating sparkle and reflecting plenty of light with each movement of the wearer's hand.
This exquisite ring from Shy Creation is modern and eye-catching, featuring diamonds in various cuts with five baguette cut diamonds creating the focal point. A piece like this will make for a meaningful gift that will remain forever in the wearer's view when they don it.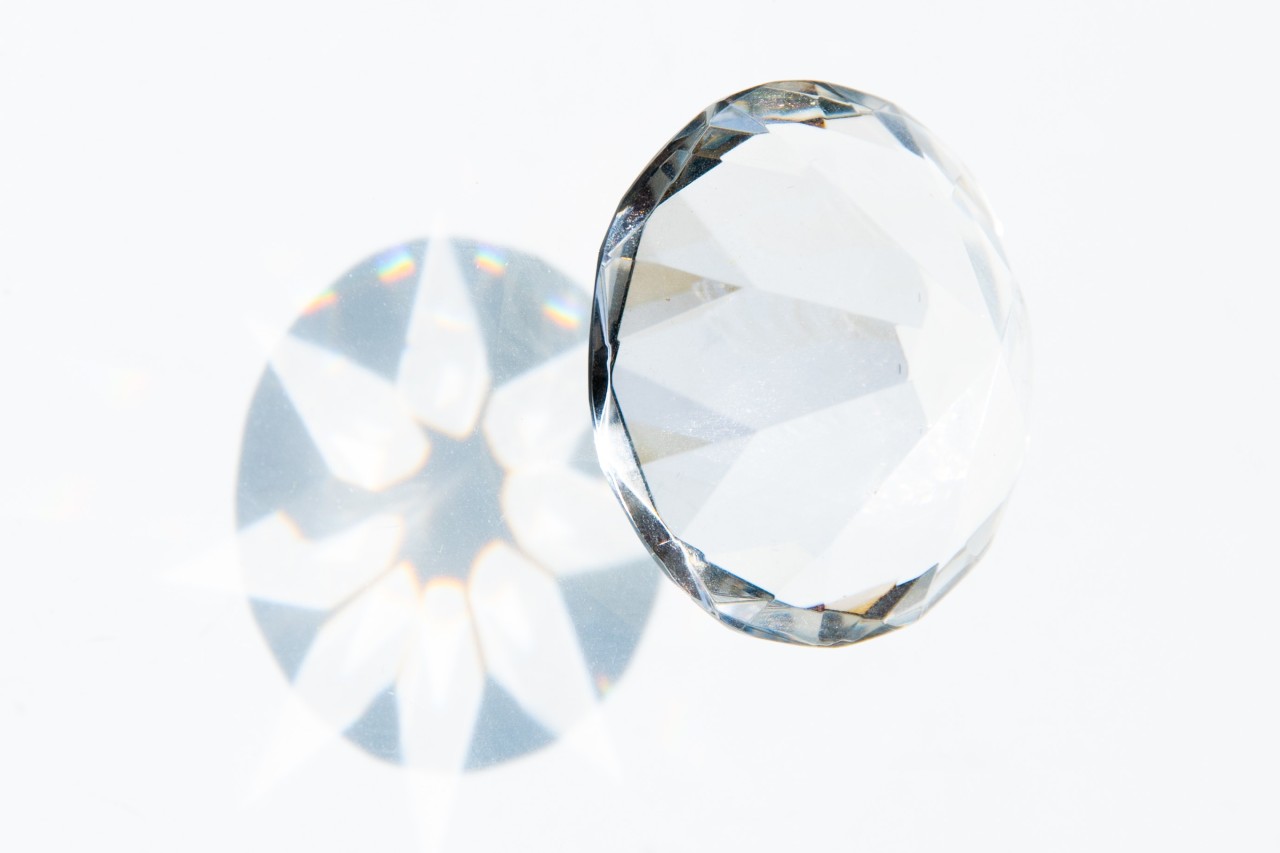 Shop Diamond Jewelry at Northeastern Fine Jewelry
Find a fitting gift for every April-born loved one on your list at Northeastern Fine Jewelry. Each of our New York jewelry stores is stocked with carefully curated selections of pieces by some of the world's most reputable designers. This ensures any piece you choose is of the highest caliber and will last your gift recipient a lifetime.
With the help of our experienced and amiable team, we're certain you'll be able to find a fitting gift for any personality and aesthetic preference. Request an appointment today for a personalized consultation with one of our team members, or feel free to browse our inventory online at your convenience.