August Birthstone Jewelry Gift Guide
July 20th, 2023
At Northeastern Fine Jewelry, we celebrate August birthdays with the vibrant allures of spinel and peridot. These enchanting birthstones, gleaming with rich colors, embody the spirit of summer's end. Spinel, with its captivating shades, and peridot, displaying a unique green hue, are true testaments to nature's artistry. Our extensive collection offers a stunning array of luxurious birthstone jewelry, expertly crafted to highlight the beauty of these gems. Step into our world and discover the perfect piece to commemorate your August birthday or gift a loved one.
About Spinel and Peridot
Spinel and peridot are storied gems, steeped in history and folklore. Spinel, chemically known as magnesium aluminum oxide, is famed for its rich colors, especially the coveted 'balas ruby' red. Peridot, or iron magnesium silicate, captivates with its unique olive-green hue. Historically, spinel was believed to instill courage, while peridot was considered a protector against evil spirits. Both are doubly refractive, offering a depth of sparkle that's distinctively alluring, adding to their rich and fascinating appeal.
Stunning Peridot Studs
Stud earrings, like this exquisite pair of peridot earrings from Marco Bicego offer a sophisticated touch to any ensemble. Nestled closely to the ear, they frame the face with a subtle, yet enchanting, sparkle. As a part of the Jaipur Color collection, their minimalist design enhances without overpowering, allowing the gem's natural beauty to truly shine. The green hue of the peridot studs adds a striking pop of color, drawing attention to the wearer's features. They provide a seamless blend of elegance and style, perfect for any occasion.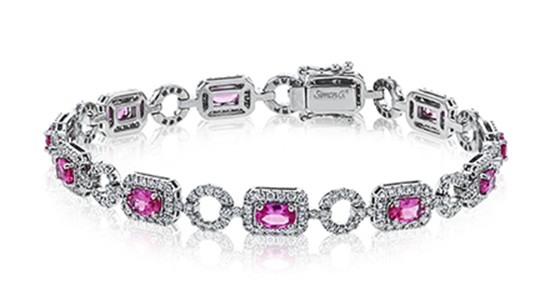 Sophisticated Spinel Bracelets
With a gemstone bracelet, you give not just a piece of jewelry, but a story. For instance, this Simon G. bracelet, adorned with bright spinel gems, weaves an enchanting tale. It's more than a piece of adornment; it's a celebration of the recipient, particularly those born in August, with spinel being one of their birthstones. A nod to their individuality, the bracelet dazzles with its lustrous gems and luxurious design. Each sparkle is a reminder of the wearer's unique charm, making it an unforgettable gift.
Eye-Catching Spinel Fashion Rings
The charm of stackable fashion rings lies in their power to make an enchanting personal statement. This Simon G. ring, featuring a beautiful spinel center stone, is a captivating example. Worn alone, it's a minimalist nod to elegance; stacked, it becomes part of a unique, chic narrative. For August-born individuals, the spinel's vibrancy echoes their birth month, making this ring an ideal gift. Whether it's a birthday surprise or a 'just because' treat, this ring adds a special touch to any ensemble.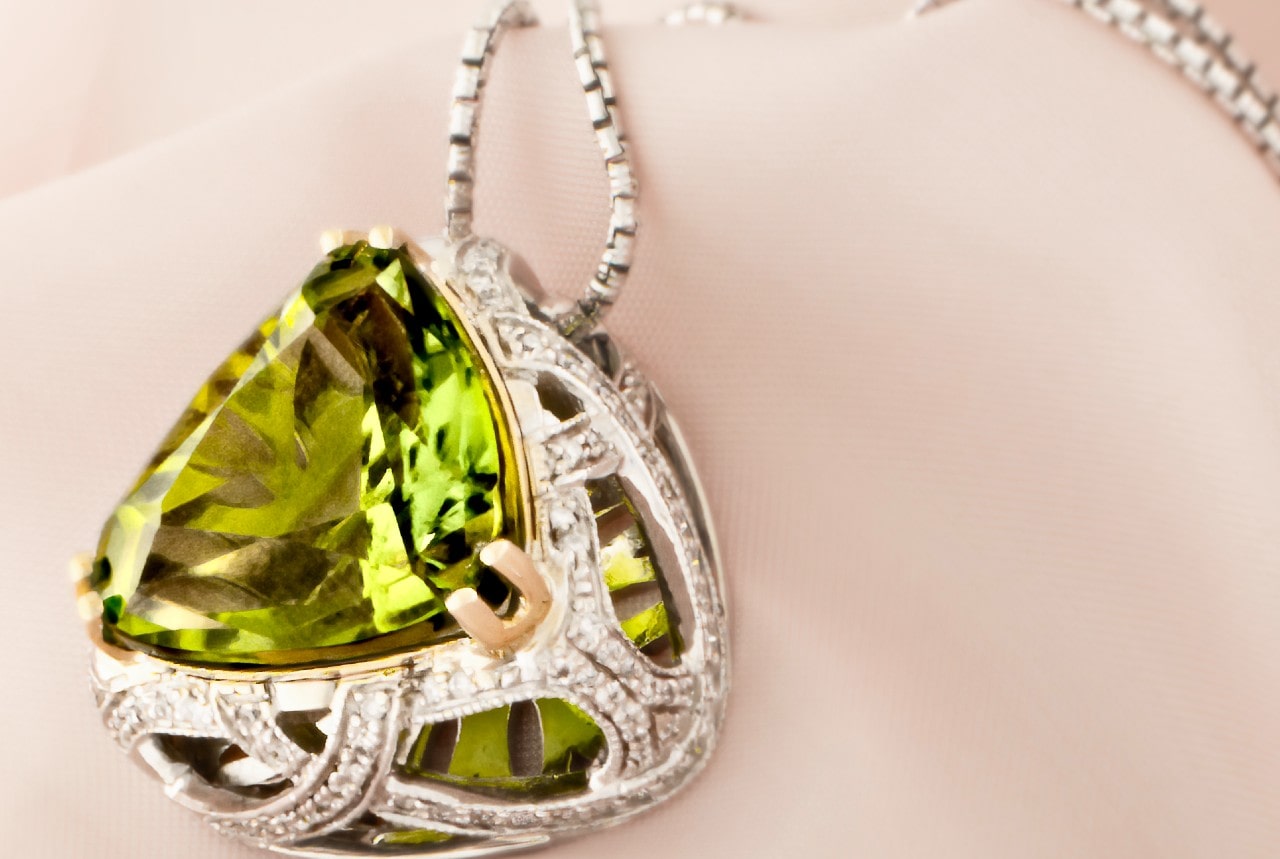 Shop August Birthstone Jewelry at Northeastern Fine Jewelry
It would be our joy here at Northeastern Fine Jewelry to assist you in finding the perfect gift for a loved one born in August, or a special present for yourself. Each of our New York jewelry stores in Glen Falls, Albany, and Schenectady are stocked with incredible selections of designer jewelry certain to satisfy even the most discerning of tastes. Allow our team of experts to guide you through our inventory with ease. Book an appointment today for a consultation with one of our team members, or browse our inventory online at your convenience.