Best Places to Propose in New York State
August 5th, 2022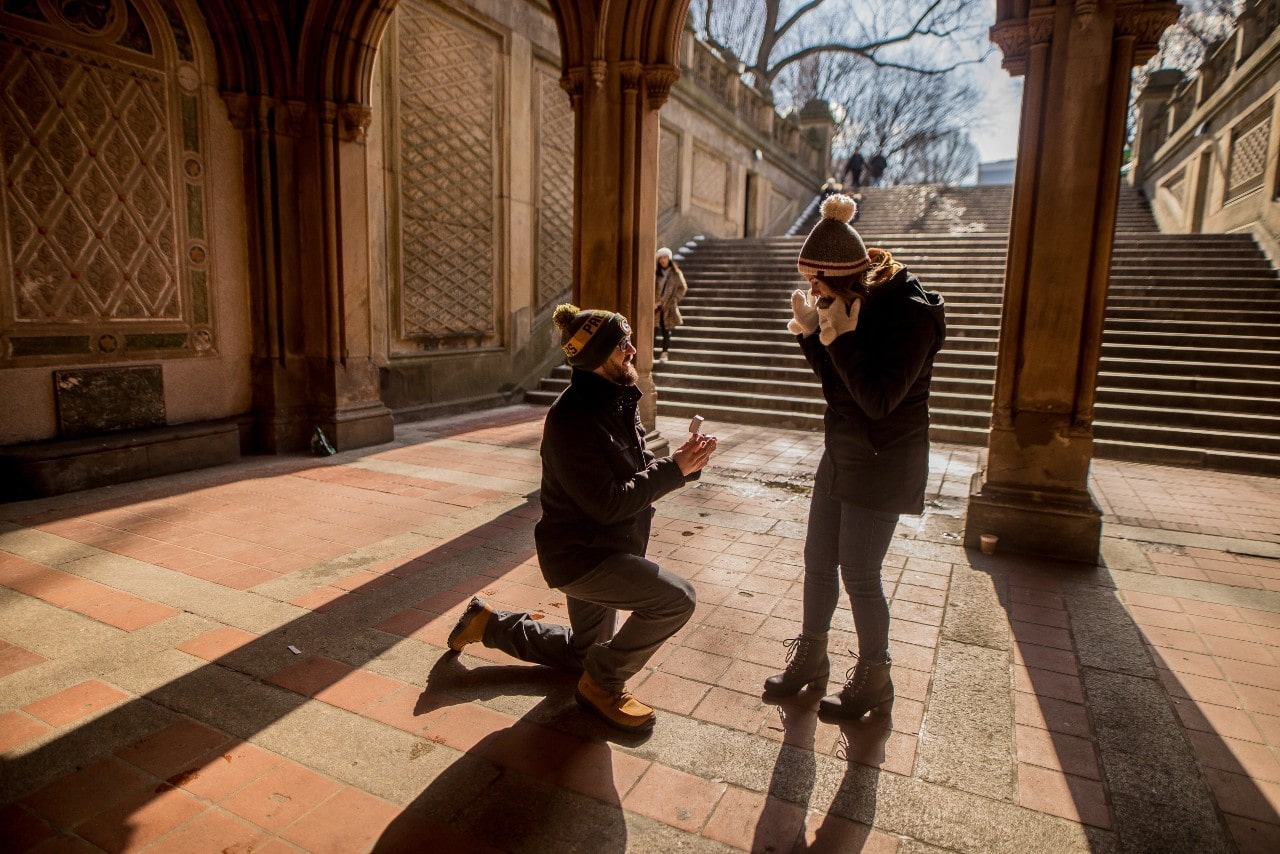 New York is one of the United State's most beautiful places to experience autumn. The Empire State's location makes it ideal for witnessing the leaves turn gold and crimson, especially in the cities that host our Northeastern Fine Jewelry showrooms. Due to the bounty of beauty that comes with this season, we recommend finding the perfect spot to serve as the backdrop while you're down on one knee. Here are a few of our favorites fall sceneries in New York for a memorable proposal.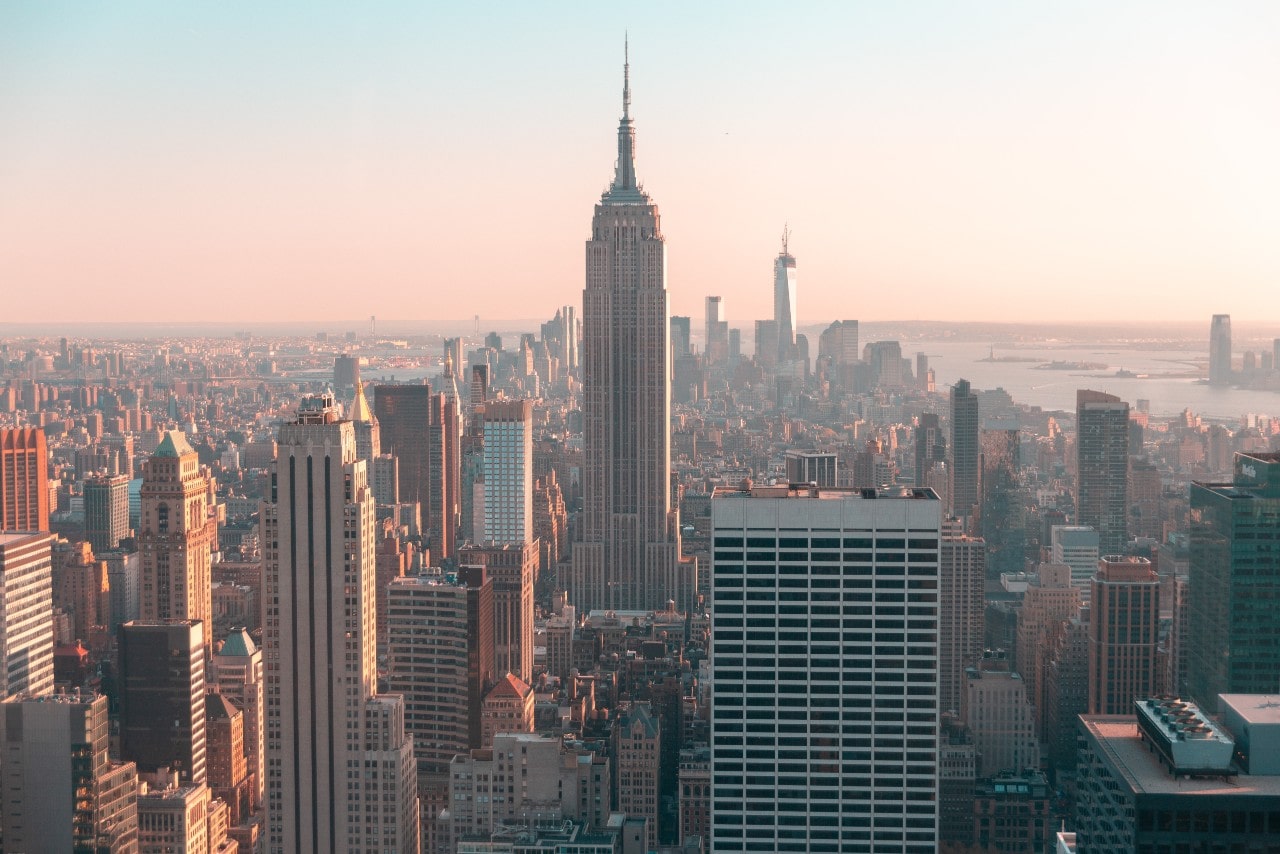 Albany: Corning Tower Observation Deck
Located at the top of Albany's tallest building, the Corning Tower Observation Deck is the ideal place to overlook the Hudson River Valley. From here, you can see much of Albany, the Empire State Plaza, and more. It's an exceptional way to consider our relationship with the world and our size within it, as well as our role in the great cycle of life. Thus, it's exceptionally romantic and fitting for marriage proposals.
For a uniquely private experience, contact them ahead of time and reserve the deck. They are also open for weddings and other events.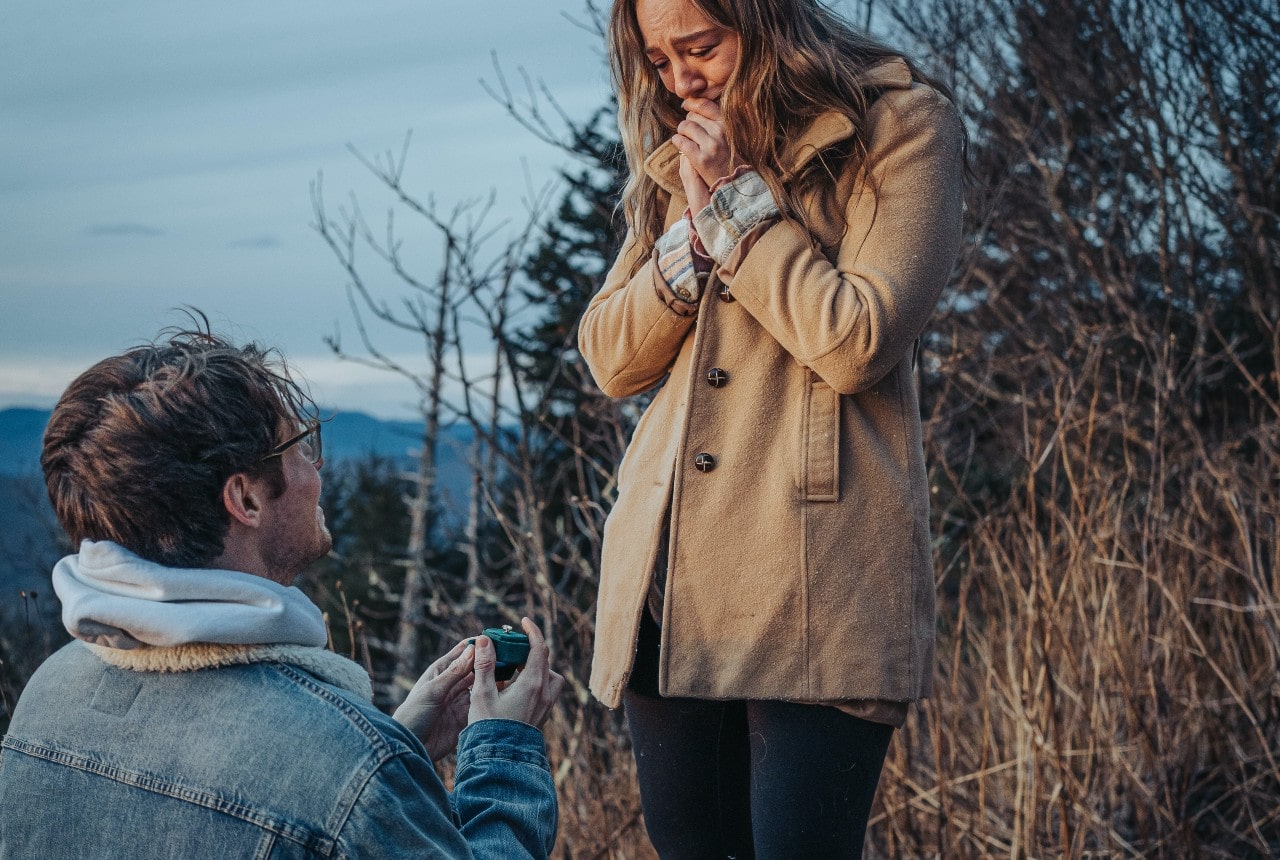 Schenectady: Great Flats Nature Trail
The Great Flats Nature Trail is beloved for being an easy walk through a beautiful area. About 30 minutes long, it is a well-visited spot for bird-watchers, nature lovers, and other outdoors enthusiasts. During the fall season, the leaves turn from green to gold, revealing a world of majesty. Their color reflects magnificently off the small lake the trail surrounds, yielding a truly exquisite sight.
One thing that makes this trail distinct is that it is especially well-maintained. Still, check the weather to guarantee that you will not run into any adverse conditions.
Glens Falls: Lake George
Take a day trip to the Lake George region for a uniquely magnificent day. This lake is surrounded by old-growth forests and a lovely winery, where you can taste the bounty of the area. With multiple resorts and a wax museum, there's no end to the variety of things you can do for a special New York proposal. If you are outdoorsy, enjoy the fall weather by taking a boat to the lake. If you are food-oriented, head to one of the many high-quality restaurants for a delicious meal before proposing a life together.
New York City: The High Line
There are numerous places to propose in New York. From the top of the Empire State Building to the Abandoned Subway, the World's Capital is filled to the brim with romantic places. The High Line, built in 2009, is one of the newer parks and has quickly become an icon of contemporary city infrastructure. Possessing a lively atmosphere and overlooking the city skyline, couples from all over the world have proposed here.
Since it is such a view-oriented location, consider the time carefully. Sunset and the golden hour are always great times, but occasionally the High Line can get crowded. In the fall, the park is much less busy than usual. Do not forget to bring a jacket, though ? it can get cold up there.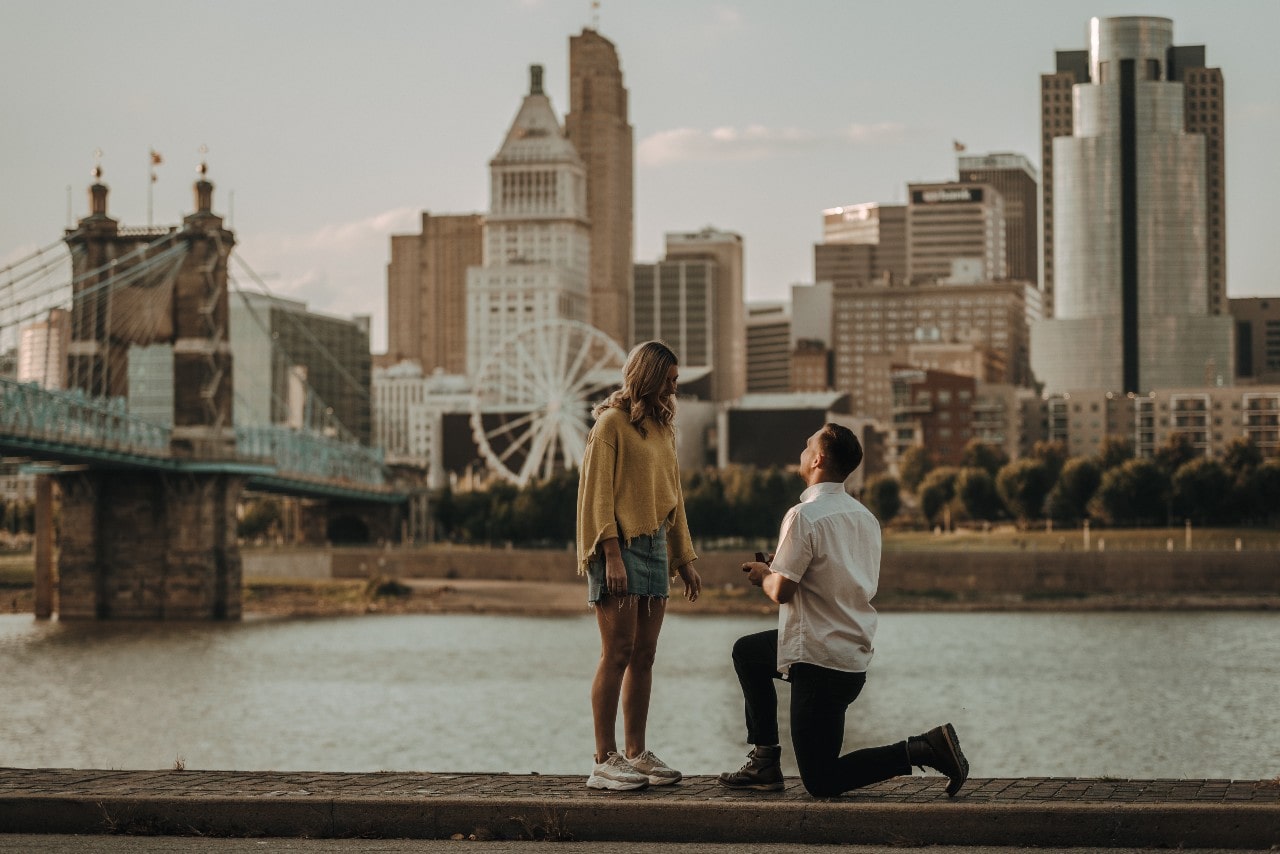 Find the Best Engagement Rings to Propose with at Northeastern Fine Jewelry
Northeastern Fine Jewelry is New York's home for luxury. Our New York jewelry stores offer accessories as beautiful as this thriving state, ensuring that Empire State couples stay in love and in style. We have a selection of many of today's finest engagement ring brands to guarantee every couple leaves with something reminiscent of their unique love.
We only employ the most skilled goldsmiths and gemologists in the state, so as to provide a myriad of professional jewelry services to our customers. Reserve an appointment today with one of us to experience the unforgettable.