Mirror, Mirror: Coordinating Jewelry Ideas for Best Friends, Siblings, and Couples
October 5th, 2023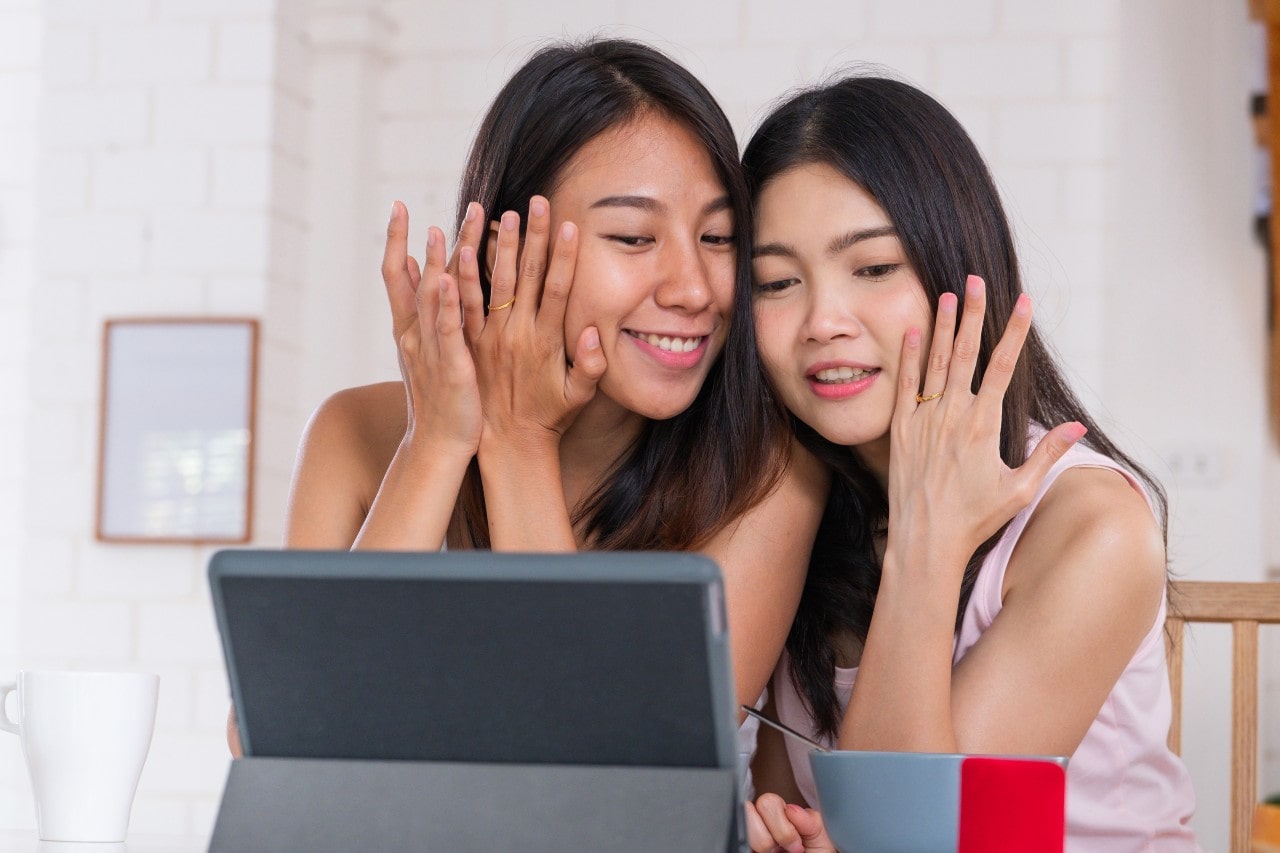 Jewelry has always held a unique ability to encapsulate the essence of relationships, allowing us to carry a tangible piece of our connections with us wherever we go. Whether it's the unbreakable bond with your best friend, sibling, or partner, matching jewelry offers a delightful way to celebrate and symbolize these cherished relationships. In this guide, we delve into some of our favorite matching jewelry ideas that speak to the heart of your relationship, whether through complementary designs, intertwined symbols, or personalized touches. Let your jewelry not only adorn you but also tell a story of the treasured connection you share with your closest ones.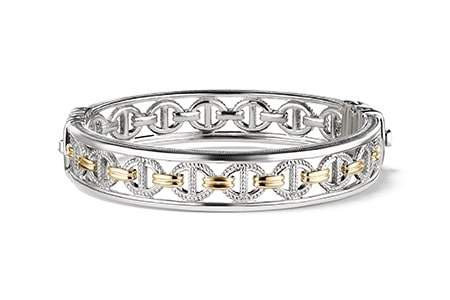 Ties That Bind Us
Choosing jewelry that represents the strength of your bond is a beautiful and meaningful endeavor. Each piece becomes a visual representation of the unbreakable connection you share, a reminder of the support, love, and resilience that defines your relationship. This exquisite chain bangle bracelet from Judith Ripka serves as an eloquent embodiment. Crafted with care and precision, this bracelet becomes a testament to your unwavering connection, adorning your wrist with a symbol of your shared journey and the fortitude that binds you together. Just as each link plays a crucial role in forming a strong chain, this piece beautifully captures the sentiment that your bond is unyielding, solid, and eternally cherished.
Sharing Protection
When it comes to choosing matching jewelry that holds both aesthetic appeal and profound significance, the incorporation of hamsa symbols offers a compelling option. The hamsa, with its universal reputation for bringing protection and warding off negative energies, becomes more than just an accessory – it becomes a symbol of your care and affection for one another. This hamsa pendant necklace from Shy Creation not only boasts exquisite craftsmanship but also carries the power of its meaning. Each delicate curve and intricately detailed design of the hamsa serves as a testament to your desire to protect and uplift each other. By wearing this pendant, you not only showcase your affinity for elegance but also display a commitment to nurturing your bond in a profound, meaningful way.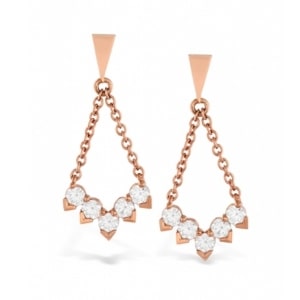 Stronger Than Diamonds
Just like diamonds, the hardest gems on the planet, your relationship shines with remarkable resilience and beauty. These stunning diamond drop earrings from Hearts On Fire perfectly capture this sentiment. Their exquisite design and brilliant sparkle mirror the unique facets of your relationship – multifaceted, dazzling, and unbreakable. Each glint of light off of these diamonds reflects the depth of your connection, reminding you that through the highs and lows, your partnership stands strong. These earrings become not only an expression of your shared elegance but also a visual representation of the steadfast support by your side.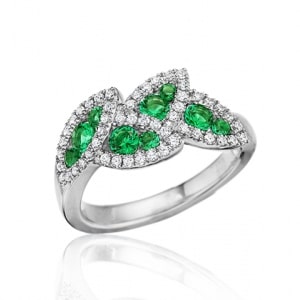 Symbolic Jewels
Emeralds, known for symbolizing compassion, unity, and undying love, provide an exquisite representation of your connection's depth and strength. This emerald fashion ring from Fana not only showcases the exceptional beauty of this vibrant gemstone set in a leaf-like pattern but also captures the values that resonate between you. Just as the emerald's rich green hue signifies growth and renewal, your relationship thrives and flourishes in each other's presence. As you wear this gemstone piece, you carry a token of your relationship's authenticity, embodying the compassion and unity that make your bond truly extraordinary.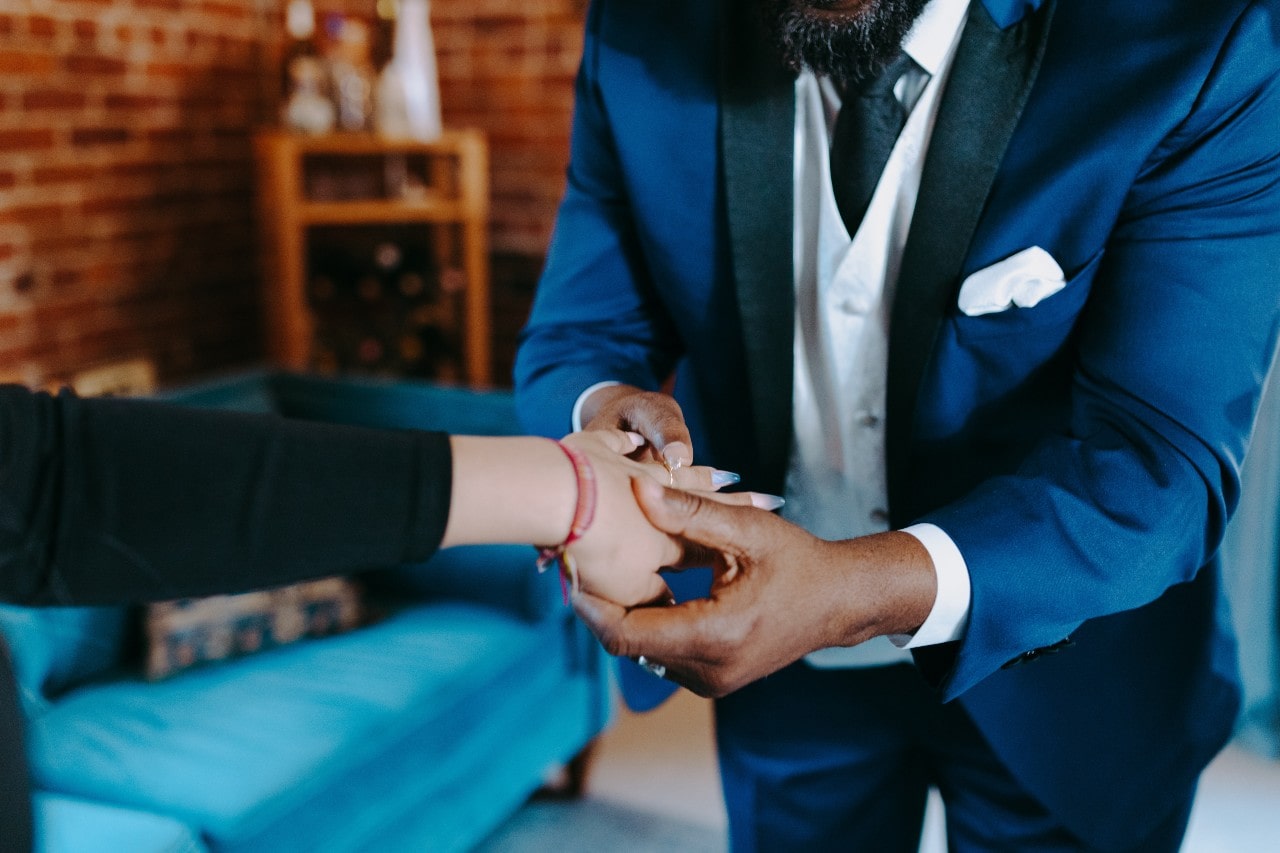 Find Incredible Jewelry at Northeastern Fine Jewelry
At Northeastern Fine Jewelry, we take immense pride in being your trusted destination for exquisite jewelry pieces that encapsulate elegance and luxury in New York. Our team of professional jewelers is dedicated to providing you with an unparalleled shopping experience, ensuring that you find the perfect piece that reflects your unique style and preferences. As the premier Albany, Glens Falls, and Schenectady jewelry stores, we curate a stunning collection that spans a wide range of tastes and occasions. Discover the beauty and artistry that Northeastern Fine Jewelry has to offer – schedule an appointment with us today and let us assist you in finding the jewelry piece of your dreams.