Designer Spotlight: Tacori
September 13th, 2017
The name Tacori is synonymous with elegance and glamour, particularly in the world of bridal jewelry. From sparkling and stunning engagement rings to glittering and symbolic wedding bands to gorgeous and classic jewelry for both men and women, the jewelry designer Tacori crafts beautiful creations for any luxury lover. With dazzling details, standout diamonds, unique flair, and an entirely unique take on heirloom jewelry in any form, Tacori takes accessories to new heights.
At Northeastern Fine Jewelry, an authorized retailer of designer Tacori jewelry in New York, we recognize how special Tacori pieces are for grooms- and brides-to-be as well as luxury jewelry lovers worldwide. Here's what's in the details of Tacori designs that makes each piece of jewelry something special, and everything you need to know when shopping the designer's most beloved and popular collections.
The Beauty Behind Tacori
Every piece of Tacori jewelry starts with a sketch—but the brand itself first started with the dream of a single man. Haig Tacorian arrived in California with his wife, Gilda, in 1969. Together, the couple brought their passion for jewelry to life by founding Tacori, a jewelry company that would forge an incredible legacy. At first, the company sold pearl jewelry, but soon the Tacori name became recognized for its diamond creations. Founded in California, where Tacori is still based today, the Tacorian family began drawing inspiration from the West Coast to craft pieces of gorgeous heirloom jewelry that sparkled as brightly and brilliantly as the state's sunlight.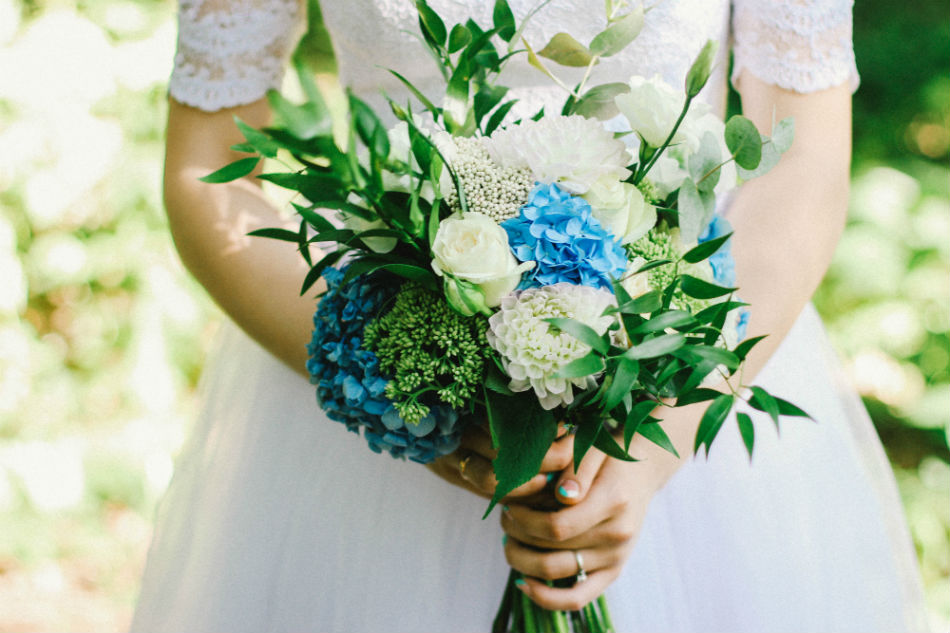 Trademark Bridal Jewelry by Designer Tacori
In addition to becoming world renowned for its incredible diamond-laden pieces of luxury jewelry, designer Tacori also began garnering attention for its bridal jewelry. Still today, the brand is recognized for its fabulous and striking engagement rings and wedding bands for both men and women. After gaining great attention for its trademark crescent silhouette, which marks a Tacori engagement ring or wedding band, Tacori became a true innovator in the jewelry world. The engagement rings and wedding bands designed by Tacori are meant to capture the beauty of a piece of luxury jewelry as well as the special moment celebrated by that single ring or pair of bands. Each piece is crafted by hand, worked on by metal experts and skilled gemologists, and designed to reflect the importance of a couple's love and commitment—and, of course, to introduce new trends and remain timeless.
The Collections of Tacori
Whether you're shopping for an engagement ring or wedding band, or perhaps just getting to know the world of designer Tacori, it's smart to know the collections that are both popular and timeless, celebrated and always evolving. Tacori designs its jewelry to fit into a specific collection's voice, style, and tradition—and to follow the beautiful and innovative crescent design the brand is known for. Whether you want something timeless and traditional or modern and contemporarily trendy, Tacori's many collections offer something for every jewelry lover. Here are some of the most popular and most beloved of the designer's collections.
Blooming Beauties: Meant to reflect the beauty of nature and its flowering blooms, the Tacori Blooming Beauties collection surrounds a center diamond with layers of diamonds in petal-like shapes and styling, offering a feminine flair and feel to any ring.

Classic Crescent: It was this original crescent that started it all. The trademark Tacori crescent design is centered around this collection, setting lines of diamonds around the inner face of each ring's diamond. The shaping makes crescent valleys and high points, though every design is unique and adapts the crescent in a new way.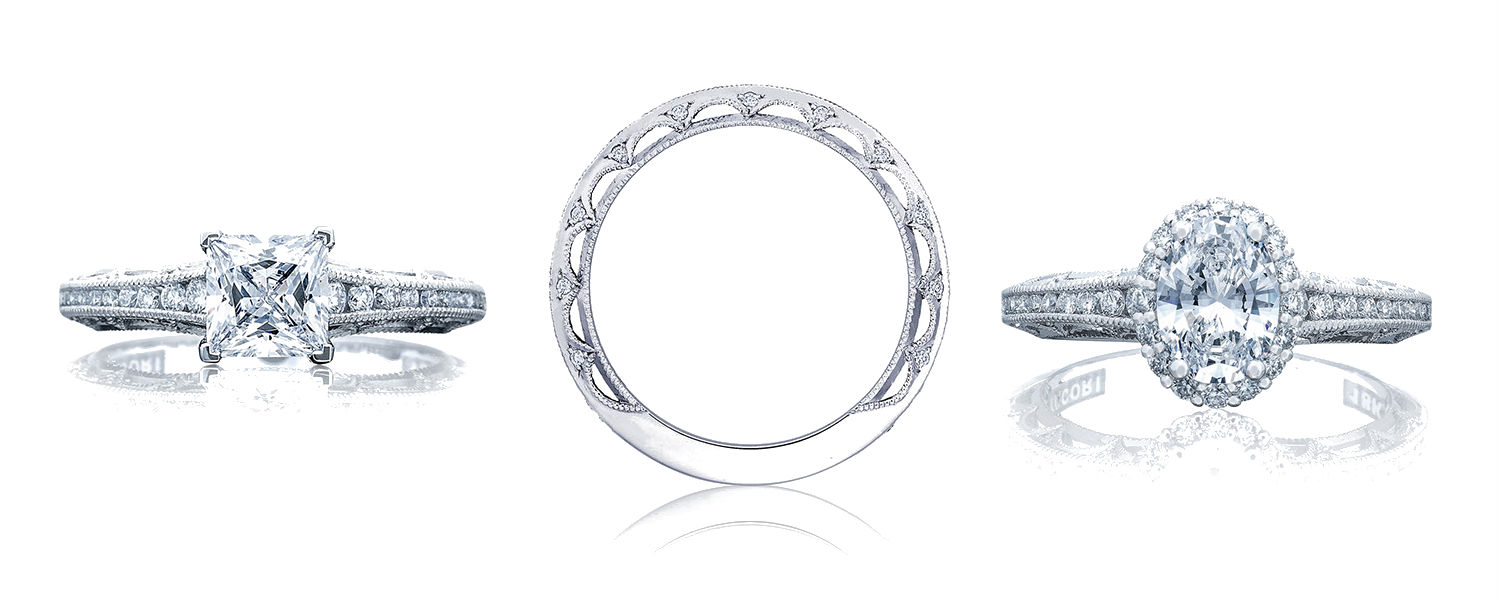 Reverse Crescent: Flip the traditional Tacori crescent on its head, and you have the Reverse Crescent collection. With arcs circling around each piece of jewelry, the diamonds appear to be surrounded by lace and capture even more light.
RoyalT: Considered the ultimate collection for luxury seekers, the Tacori RoyalT collection is designed with large diamonds and exquisite metals in mind. Handcrafted settings made from platinum encircle sizeable gemstones, captivating with a beauty and design that's truly unlike any other piece.

Simply Tacori: A collection inspired by the Tacori family, the collection is true to its name. Each ring is minimalist in its design, highlighting only modern accents and strong geometry rather than dramatic detailing.
Visit Northeastern Fine Jewelry to Find Your Favorite Tacori Pieces Today
At Northeastern Fine Jewelry, you can discover more about the world of designer Tacori. From bridal jewelry like engagement rings and wedding bands to luxury fashion jewelry for every occasion, Northeastern Fine Jewelers serves all of your needs with stunning pieces from our always expanding selection. Visit one of our showrooms in Albany, Schenectady, Glens Falls, or New York to experience our authentic designer jewelry firsthand. Centrally located throughout New York, Northeastern Fine Jewelry has been the place to visit in the Capital Region for more than 35 years when in search of exquisite designer jewelry. To learn more about the jewelry crafted by Tacori, or to inquire about pieces, call 1-855-795-NEFJ or email info@nefj.com.