Discovering Tacori's Playful and Charming Jewelry Designs
February 15th, 2020

Shop Tacori designs for a remarkable selection of breathtaking and colorful necklaces, bracelets, earrings, rings, and more. This California-based jewelry designer creates breathtaking jewelry pieces fitted with sparkling diamonds and elegant settings in a variety of styles. Each handcrafted piece evokes a sense of wonder and awe with its microscopic details, flawless polish, and quality of materials.
California Born
Tacori's fun and exciting designs are inspired by their Southern California surroundings. A lively flair and infusion of color adorn each jewelry piece. Despite their California roots, Tacori's story began with Haig Tacorian, who arrived in the United States from Europe in 1969. Haig worked with his wife Gilda to create jewelry pieces inspired by their European ancestry.
A mix of Californian charm and European elegance has made Tacori one of the most innovative and stunning jewelry brands in the world. Tacori continues to be a family-owned and operated jeweler with Paul, the son, acting as CEO and Nadine, the daughter, as the Design Director and COO. Tacori's passion shines through with their impeccable designs and masterful detailing.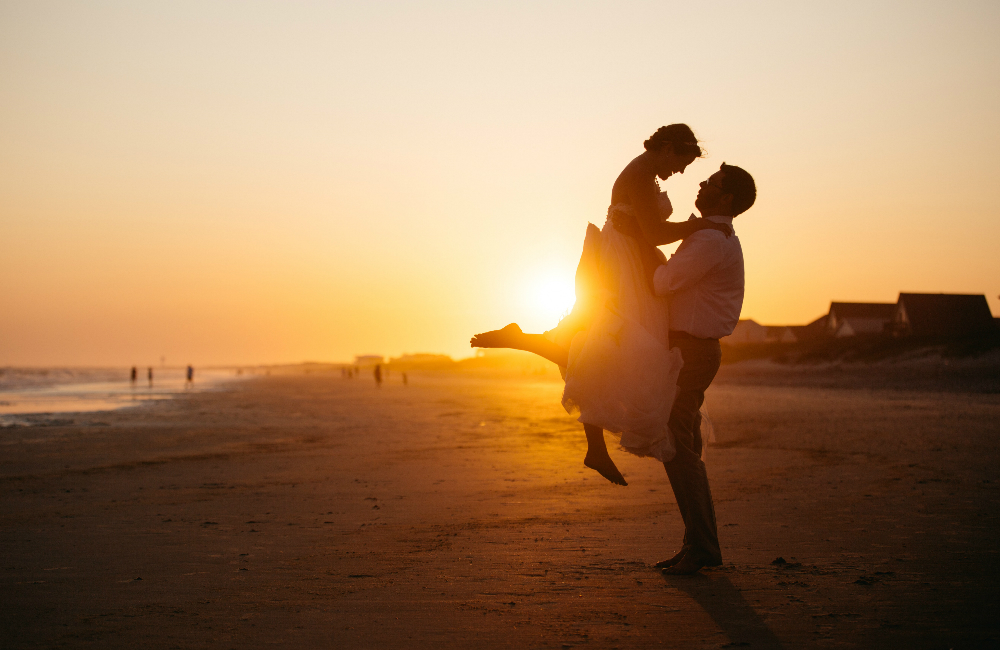 Tacori's Artisan Craftsmanship
Each piece of Tacori jewelry begins with an inspired sketch and gets transformed into reality with 3D computer design technology. A 3D model is cast in metal and worked over by master goldsmiths, polishers, and gemstone setters to bring together a one-of-a-kind piece. Tacori's most renowned design detail is its signature crescent silhouette.
Tacori's crescent silhouette resembles interlocking half-moon arcs and symbolizes the love and care put into each piece. Whether you're looking for a conflict-free engagement ring or simply want to update your jewelry collection with colorful and gemstone-filled jewelry, Tacori has a collection for you.
Dantela
Tacori's popular Dantela collection features lace-inspired patterns and heirloom-quality details. A lace-like design under the diamond's setting creates a majestic frame for the stone, which adds a vintage charm to any engagement ring or fine jewelry piece. The signature Dantela bloom of sparkling side stones forms a halo around the center stone and makes it appear up to 30 percent larger.
Petite Crescent
Tacori's Petite Crescent evokes simplicity with a redesigned and miniature crescent silhouette details around the shank. The crescent detailing on the inner face of the ring includes more elaborate and complex designs that give any jewelry piece a grand appearance. A French pavé setting on the shank allows the rings to hold larger and more brilliant stones than other collections or designs.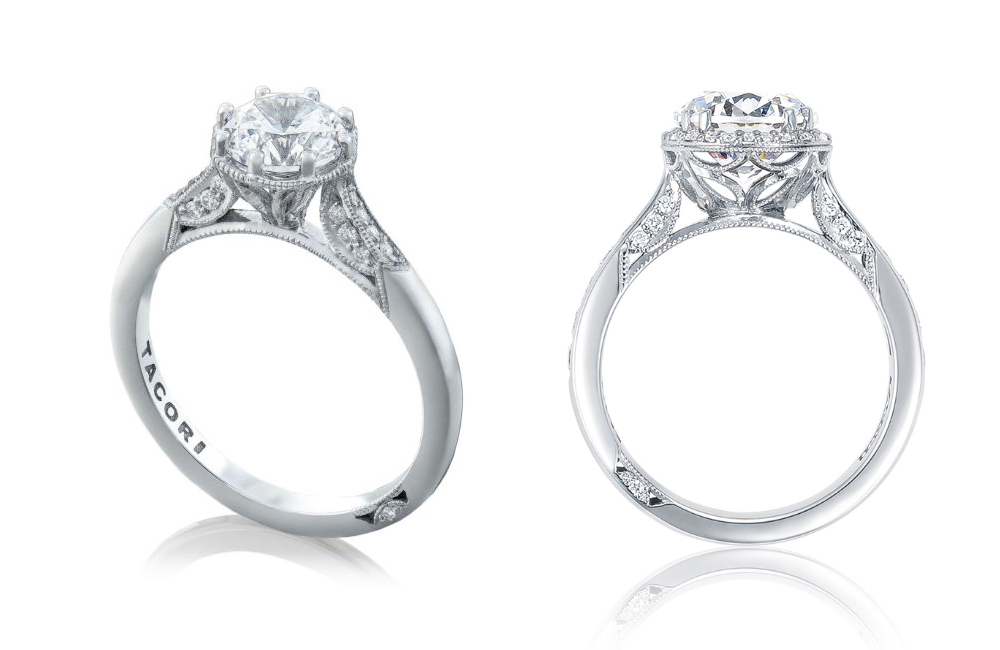 RoyalT
The RoyalT collection of jewelry screams opulence, drama, and grandeur. RoyalT rings are specifically designed for stones 2cts or larger. The brilliant white diamond will complement the ring's platinum, as well as 18K rose and yellow gold. The Tacori design team incorporated popular design elements from each collection to create a superstar collection of eclectic rings fit for royalty.
Simply Tacori
The Simply Tacori collection is a testament to the adaptability and ingenuity of Tacori designers. Innovating upon the Classic Crescent collection, the Simply Tacori collection presents the wearer with a clean, polished, and simple look featuring just enough of a Tacori touch to inspire happiness and love. The delicate foundation silhouette adds a spotlight on the shining stone. Simply Tacori's less-is-more approach is ideal for those with a timeless style.
Explore Tacori with Northeastern Fine Jewelry
Tacori's lone line of engagement rings, wedding bands, and fashion jewelry can instill confidence in the wearer and add a fresh touch to their wardrobe. Shop for your personalized Tacori look with help from expert jewelers at Northeastern Fine Jewelry. Our jewelry stores in New York City, Glen Falls, Albany, and Schenectady carry fine jewelry from the finest designers including Art Carved, CrownRing, Hearts on Fire, John Hardy, Mikimoto, and so many more. Stop by our showrooms for a pre-made or custom design today.