Engagement Rings: Which Styles Are Trending for 2021'
January 8th, 2021
An engagement ring is truly a symbol of the love you both share. Handpick a ring that matches your partner's personal style and incorporates trending design accents that are sure to wow! Early trend predictions show refreshed takes on classic styles, but in true 2021 fashion, you will discover meaning and origin play a new role in bridal trends for the new year.
Daring Diamond Design
For your love who craves modern design, thrill them with a floating diamond engagement ring. The diamond is, of course, not actually floating. This appearance is created by a stone setting that securely holds the diamond from two sides instead of four. The diamond in this design can be minimalist in a solitaire style or vibrantly dazzling, ascending from a sea of pav'.
Relish this serpentine engagement ring by Michael M. It features a curved and partial split shank, glittering pave, and an elevated gallery. All of these elements combine to create a romantically luxurious experience.
The Modern Solitaire
The solitaire engagement ring is a classic, and for a good reason as it continues to be the most popular proposal style. The beauty shining forth from this timeless piece is understated but undeniable.
As stated, the gist of 2021 engagement ring trends is classic with a twist. Envision curving, twirling shanks, or discover diamond-encrusted prongs. Be fascinated by options such as a combination rose gold and white gold shanks.
As the center stone stays solitary and true, all engagement ring designers are delighting in fashioning new and inventive solitaires. Enchant your partner with this curving white gold, and twisting rose gold contemporary solitaire.
BRILLIANT SHINE AND BOLD MEANING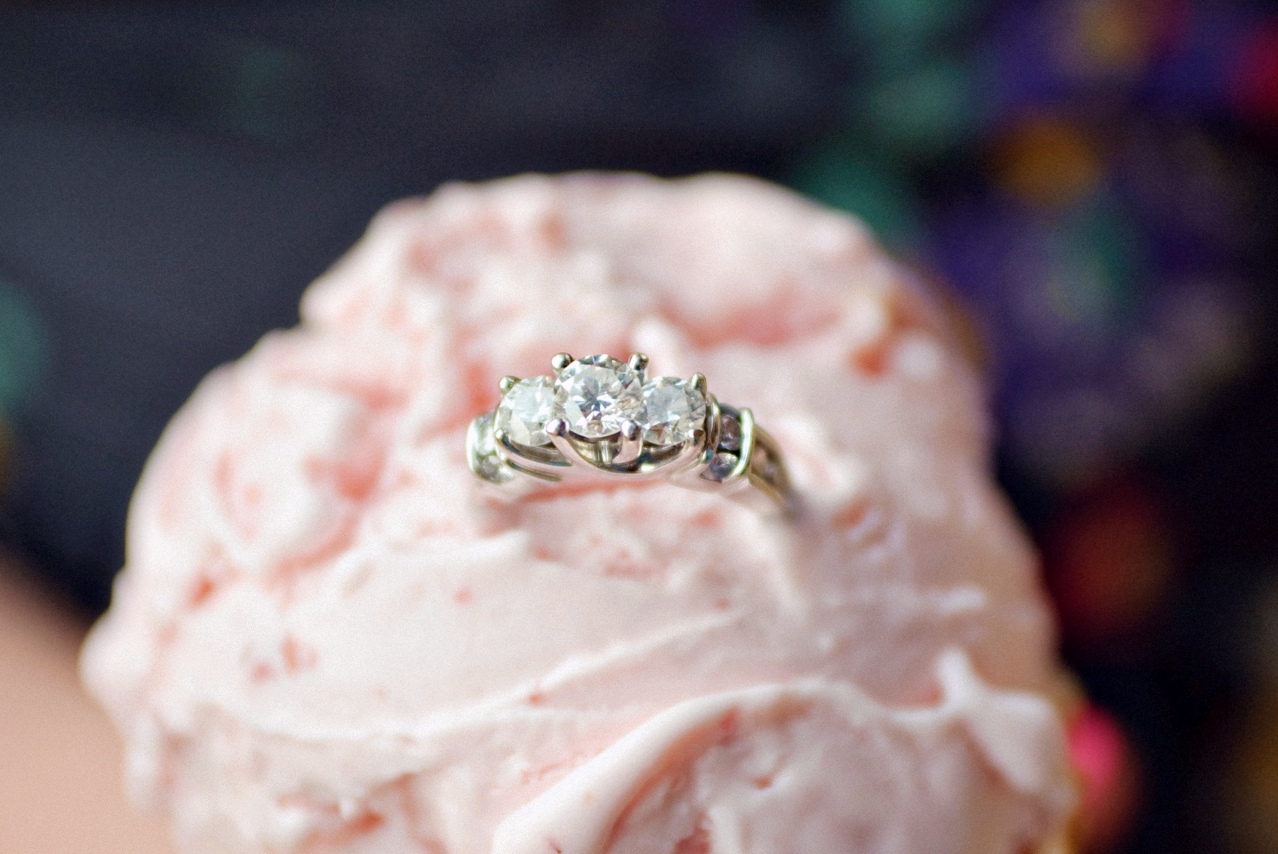 The three stone engagement ring is a bold, reimagined classic. Both side stones accentuate the brilliance and beauty of the center.
Propose with a ring that truly celebrates the love you share and evokes a unique sentimentality. The three stone ring represents your shared past, present, and future with your partner. Since the center stone is the largest, it reminds you both to always be in 'the here and now? for each other.
Seal your proposal with a burgeoning round cut classic. Transfix them with the beauty of the Integrity engagement ring from Hearts on Fire.
Sustainably Crafted
ArtCarved is leading the way in beautiful, modern designs. With fervor, they are also creating sustainable jewelry and engagement rings.
ArtCarved proudly participates in the Kimberley Process, ensuring each of their diamonds is conflict-free. They also comply with the No Dirty Gold Campaign, ensuring that people and their communities are respected and that negative environmental effects born of gold extraction are reduced.
When shopping ArtCarved engagement rings, you can rest assured that their process prioritizes the care of us all and the environment. Charm your loved one with a poetic beauty from the Lyric collection. Explore gorgeous designs from their Contemporary, Classic, and Vintage collections.
Engagement Ring Trends for 2021
The path to discovering the perfect engagement ring for your 2021 proposal is straight ahead. Let Northeastern Fine Jewelry aid you on your exciting journey!
Our expansive inventory includes all of the engagement ring trends for 2021 and more. Our personable and knowledgeable staff will help you find a ring that's the perfect fit for you and your loved one. Shop in-store at our Schenectady, Glens Falls, Albany, and NYC locations to experience the selection and service firsthand.