Fashion Jewelry for Dads this Father's Day
May 5th, 2022
Dads help form you into the person you grow up to be in various ways. Express your appreciation for the fathers in your life by giving them a memorable piece of jewelry that will remind them of you every time they wear the item. This summer is the perfect time to give an important father figure in your life a piece of luxury that will accentuate their style. We have selected a few fantastic fashion jewelry items for men from our Northeastern Fine Jewelry showrooms in New York.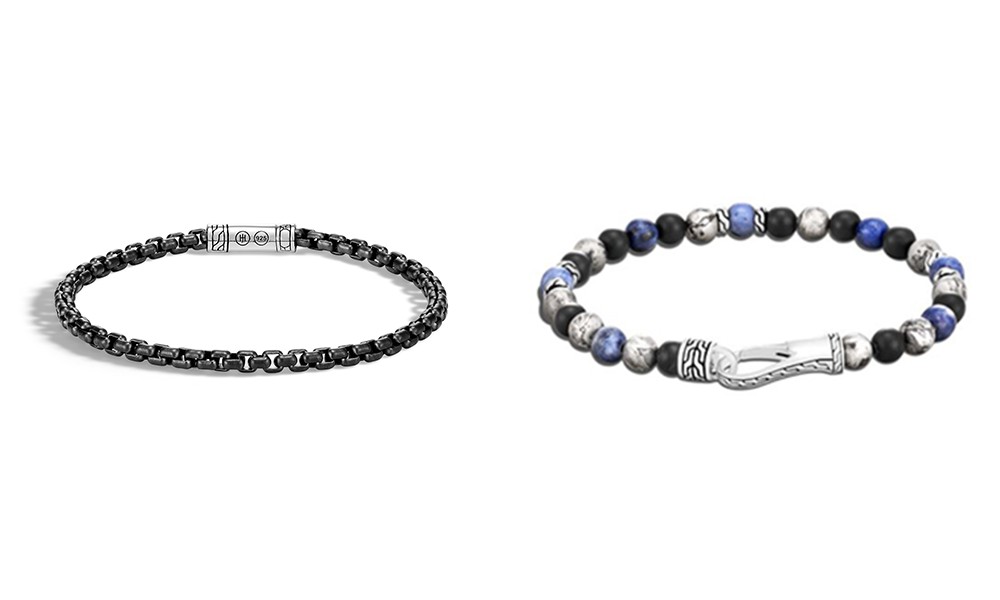 Beaded Bracelets
This summer, a fantastic trend for fashion jewelry is beaded pieces that show off your personality in various colors.
These colors pop with the accents of blue with the sterling silver but are neutral enough to match most aesthetics. Every time he wears this bracelet, he will think of the person who thought to buy him such a lovely item.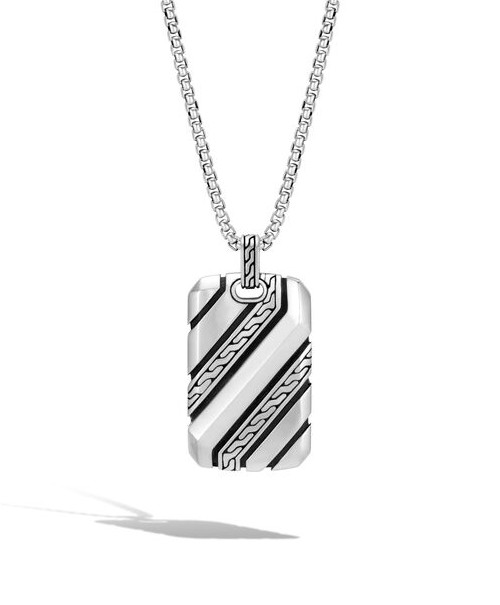 Silver Pendant
The simplicity of understated accessories sometimes works best for many dads. Many prefer not to don a spectacular and attention-getting piece for aesthetic or practical reasons.
This silver pendant by John Hardy is durable and stylish. Easily tucked into a shirt while working, this comfortable minimalist necklace may be perfect for the active or fashionable dad. Its intricate design is masculine, sophisticate, and bold. For a finish touch, this pendant is hard to beat.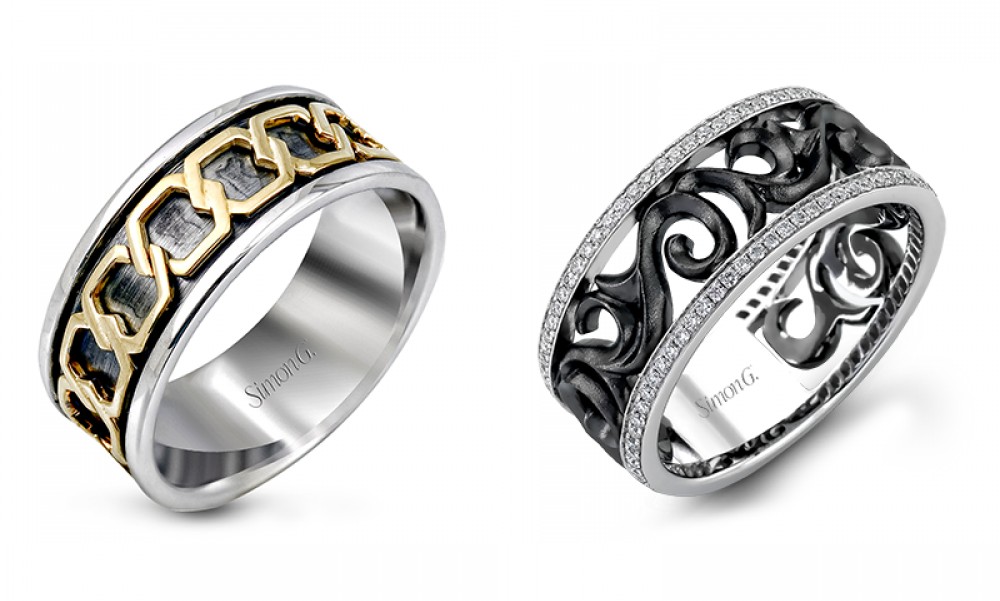 Detailed Fashion Rings
Father's Day is a great time to show the dads who are important to you how much you appreciate all that they do throughout the year. Picking out a gold fashion ring by Simon G. that reflects their masculine fashion sense will show him that you recognize their style and love them for being them. The chain motif around this ring will mean that the dad wearing it will be ready to look sublime this summer.
Retro Cufflinks
A goofy tie may have been a silly Father's Day gift while you were a kid, but now give the important dads in your life an item that will elevate their style and confidence. If the person you are shopping for enjoys dressing up or works in an office that requires a professional dress, then a pair of gemstone cufflinks by Tacori will be a fantastic choice. The cushion-cut of the tiger iron is set in classy sterling silver and will look incredible with a dress shirt for work or fun. Vintage-inspired gentle milgrain along the edges gives these cufflinks a timeless quality that will be loved for generations.
Buy Father's Day Jewelry at Northeastern Fine Jewelry
Our Northeastern Fine Jewelry showrooms have the best options for fashion jewelry for dads this Father's Day in all of New York. With jewelry stores in Albany, Glen Falls, and Schenectady, we are proud to serve the Greater Capital area with peerless customer service along with the most sought-after designers. We offer a range of professional jewelry and timepiece services to maintain the quality and value of your luxury items. Find a location near you and contact us so that we may assist you during your shopping experience.