Fashion Jewelry Gift Ideas To Celebrate Your Bridesmaids
March 5th, 2023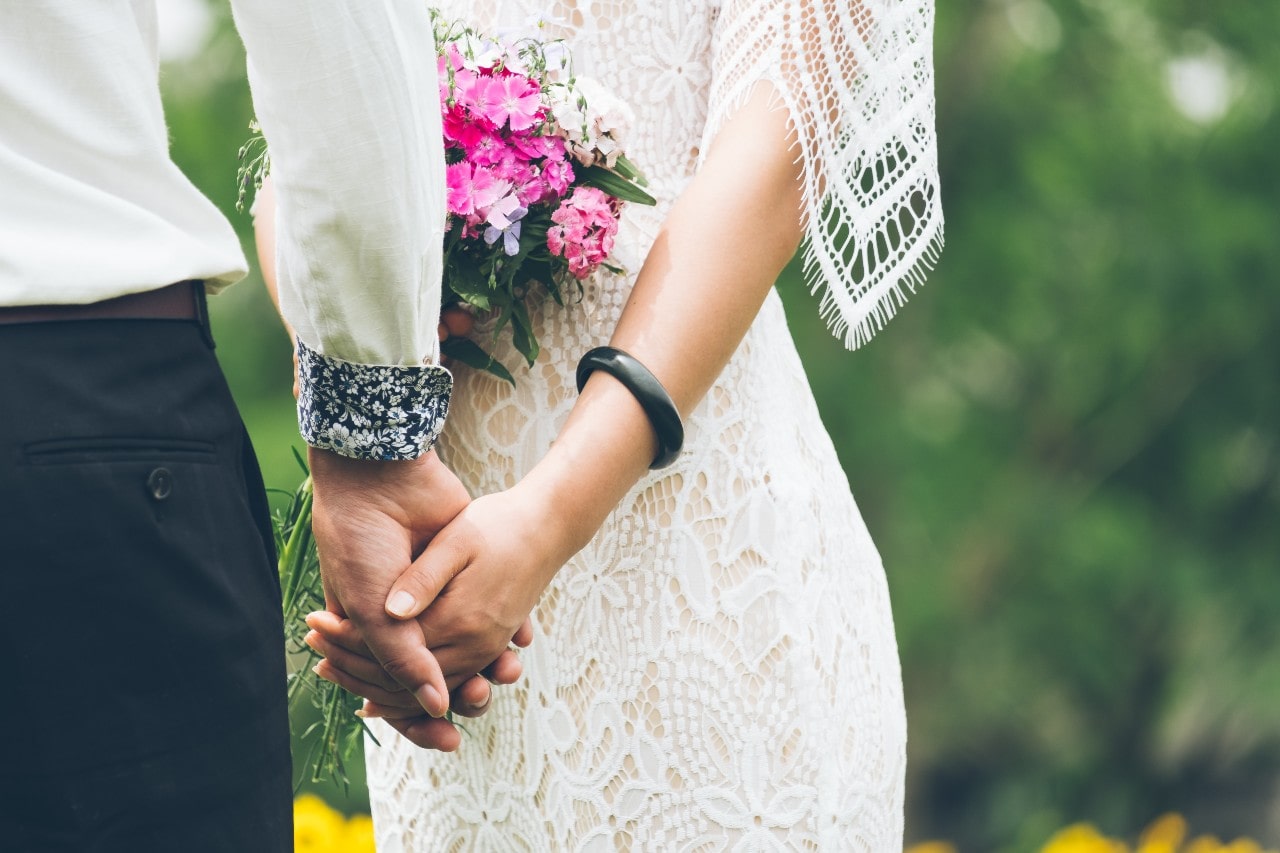 The people you choose to stand beside you on your wedding day will likely also be beside you for many more milestones in life. Express your gratitude for their presence on this day and in your life with pieces of stunning jewelry that will remind you of your friendship for years to come. Jewelry makes a phenomenal gift for bridesmaids because it can serve as both a complementary accessory to their ensemble on your wedding day and a sentimental piece they can wear for a lifetime after.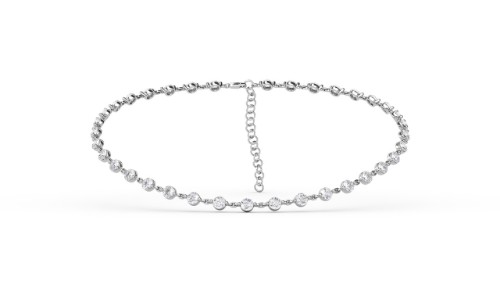 Diamond Choker
Choker necklaces cling closely to the wearer's neck, offering a unique silhouette and not interfering with most necklines. A delicate diamond choker like this one from Fana will certainly make a phenomenal accessory to any bridesmaid ensemble you choose to have your party wear. Glittering as they walk down the aisle, an accessory like this will surely capture attention on your big day. It will also be a wonderfully versatile accessory your bridesmaids can wear year-round to dress up a more casual outfit or accentuate a more formal look.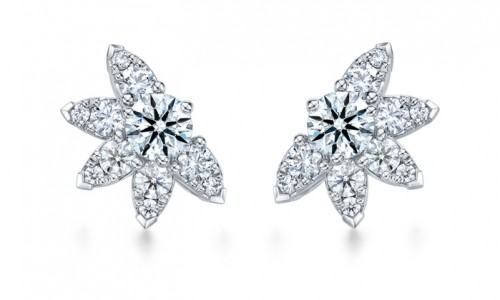 Floral Studs
Like chokers, stud earrings cling closely to the wearer's skin and are less likely to get caught in one's hair or clothing, which is especially important on a day like a wedding day. They also add a bit of sparkle to one's countenance, framing the face and emphasizing one's most important features. Play into the bridal theme by choosing floral-inspired pieces. We're particular fans of this pair of Aerial earrings by Hearts On Fire, inlaid with the brand's iconic diamonds shaped with their trademarked diamond cut.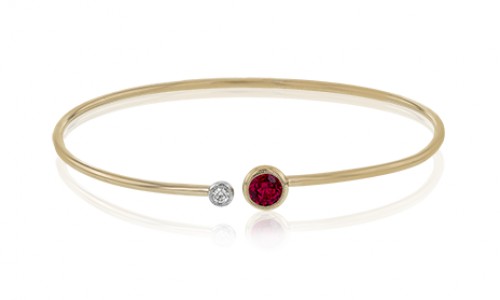 Gemstone Bracelet
A bracelet is an ideal accessory for your bridesmaids on your wedding day. These pieces sparkle on the wrist and garner attention as your bridesmaids stand by your side, holding their bouquets. Select pieces featuring vibrantly colored gemstones that coincide with your wedding colors to create cohesion. For instance, this Simon G. cuff bracelet would be perfect for a warm wedding with a warm color scheme, inlaid with a rich red ruby opposite a sparkling diamond. Both are complemented by romantic rose gold.
Birthstone Rings
For a more personalized gift, choose gemstone rings that feature the birthstone of each of your bridesmaids. Birthstone jewelry shows the recipient that you've put careful consideration into finding a gift that particularly appeals to them. This Tacori Love, Los Angeles ring, for instance, is set with a serene amethyst contrasted by warm rose gold. It would make a perfect gift for a bridesmaid born in February.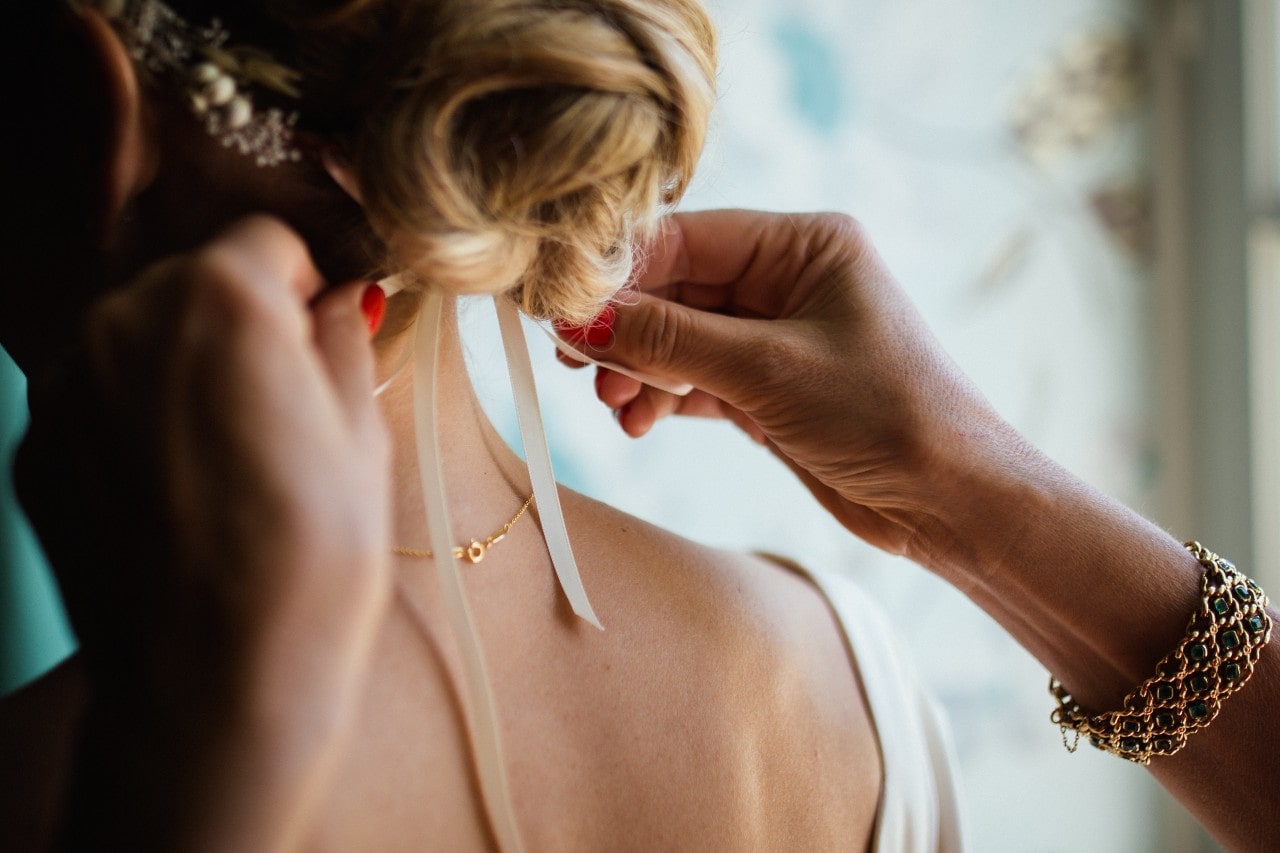 Shop Bridesmaid Jewelry Gifts at Northeastern Fine Jewelry
Prepare for your wedding day with the help of our team here at Northeastern Fine Jewelry. Each of our four New York jewelry stores is stocked with immaculate inventories of jewelry from some of the world's most renowned designers. Allow our team to guide you through our inventory to find the pieces that best suit your unique needs. Request an appointment today for a personalized consultation with one of our team members, or browse our inventory online at your convenience.