Fine Jewelry Gift Ideas that are Anything but Tacky
January 20th, 2023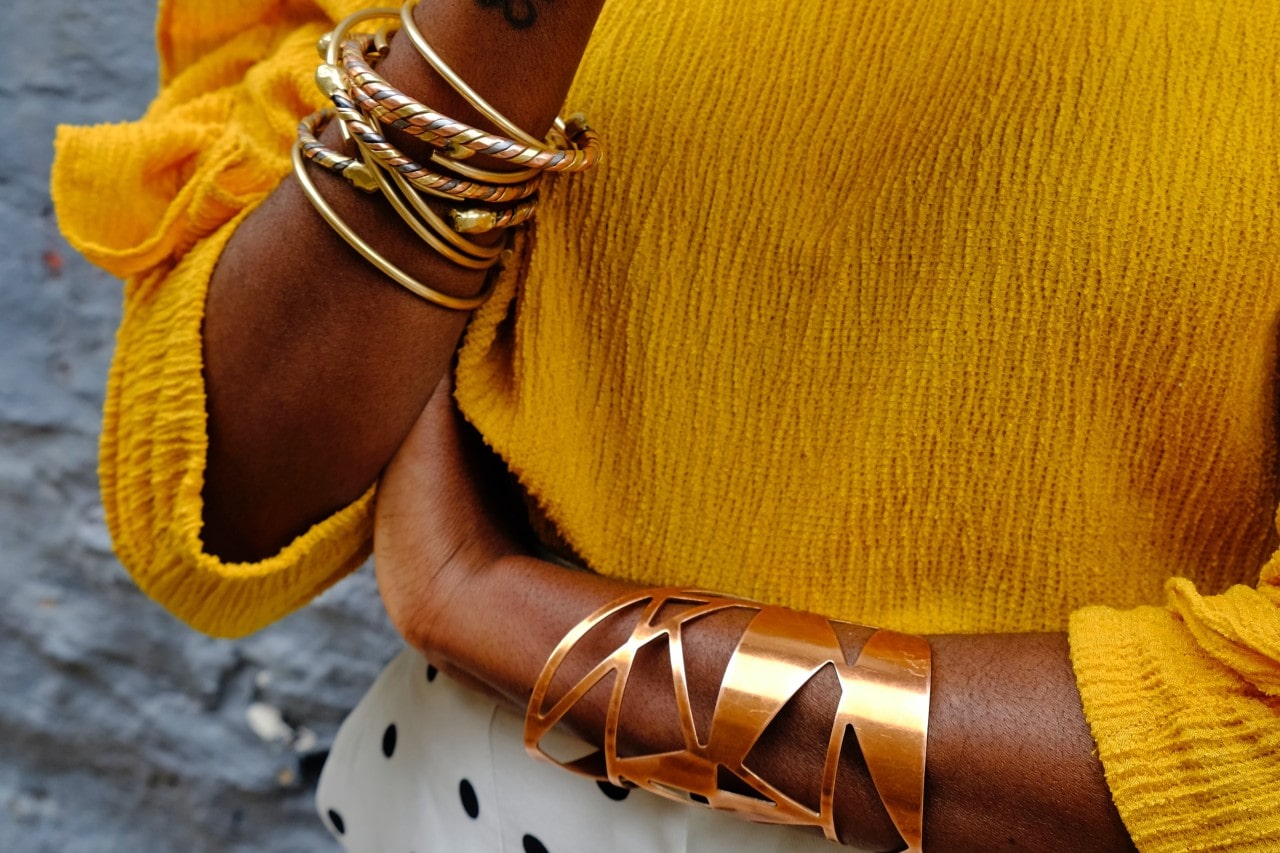 Gift shopping for a loved one can be a dreadful challenge. There is much anxiety over ensuring the recipient will cherish the gift instead of throwing it in the bottom of their jewelry box or standing in a long line to return it. Find the perfect, non-tacky gift for any woman in your life with this guide by our experts at Northeastern Fine Jewelry.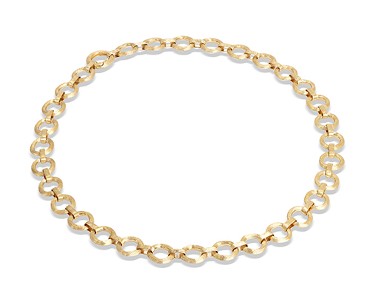 Update Her Jewelry Box
Trendy jewelry pieces are an excellent way to wow your loved ones. This keeps them up-to-date on fashion and breathes new life into their jewelry box. However, shopping for the latest and greatest accessories does require a little bit of research. Luckily, our knowledgeable sales staff is here to help you find the best in-season jewelry gift.
Currently, gold chain necklaces are all the rave. These necklaces make lovely accents to pair with her favorite pendant, or they could be worn alone for a solid, put-together look. This chunky chain necklace from Marco Bicego's Jaipur Gold collection features quality 18k yellow gold that makes a bold statement that is sure to turn heads.
Not Your Grandmother's Pearls
Pearl jewelry has long been considered antique and vintage. However, thanks to the groundbreaking work of designers, pearls have surged in popularity with fresh designs.
These pearl earrings from Mikimoto appear as if they came straight off the runway. Mikimoto specializes in the artistry of pearl jewelry. This pair of earrings resemble a cluster of bubbles, featuring unique silver pearls paired with glistening petite diamonds. For the fashion-forward beauty in your life, these make an unforgettable gift.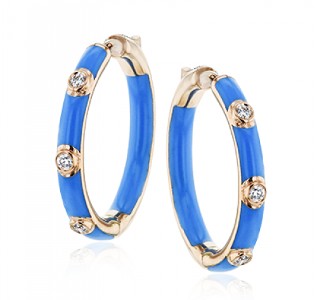 Pops of Explosive Color
While vibrant colors may seem cheesy and childish at first glance, world-renowned jewelry designers have transformed favored accessories into elegant yet playful pieces. These pieces can warm up any outfit, whether she prefers to style them monochromatically or use them to compliment another color. Many of these pieces feature colored enamel or pastel gemstones.
We love these vibrant enamel hoop earrings from Simon G. This pair features an exquisite shade of blue enamel paired with 18k rose gold and petite round cut diamonds. Simon G has expertly crafted these accessories to flatter anyone.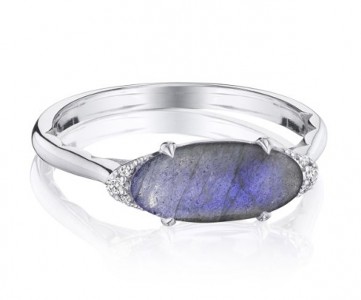 Gems As Rare As They Are
Gemstone jewelry makes a fantastic gift for anyone. These jewels add a lovely detail for any casual or formal occasion. Your loved one can add a graceful touch to their grocery-shopping attire or favorite evening gown. Gemstones are guaranteed to level up any jewelry collection.
Tacori showcases a few delightful selections of gemstone jewelry. Specifically, this fashion ring from the Horizon Shine collection features a horizontally set, large oval gemstone in high-quality sterling silver. The best part of this ring is that you can select from six types of richly colored gemstones to be your centerpiece.
Discover Non-Cheesy Jewelry Gifts at Northeastern Fine Jewelry
As the greater Capital region's highest volume jeweler, Northeastern Fine Jewelry is proud to serve the jewelry wearers of New York with a superior inventory of fashion jewelry from only the most esteemed designer brands. Find us in Albany, Schenectady, and Glens Falls. No matter the occasion or whoever is on your gift shopping list, our professional sales staff is happy to guide you to the perfect gift in-store that will take your breath away. Visit one of our three New York jewelry stores or schedule an appointment with one of our experts to begin your shopping experience.