Glow into Summer with Gold Jewelry
June 5th, 2022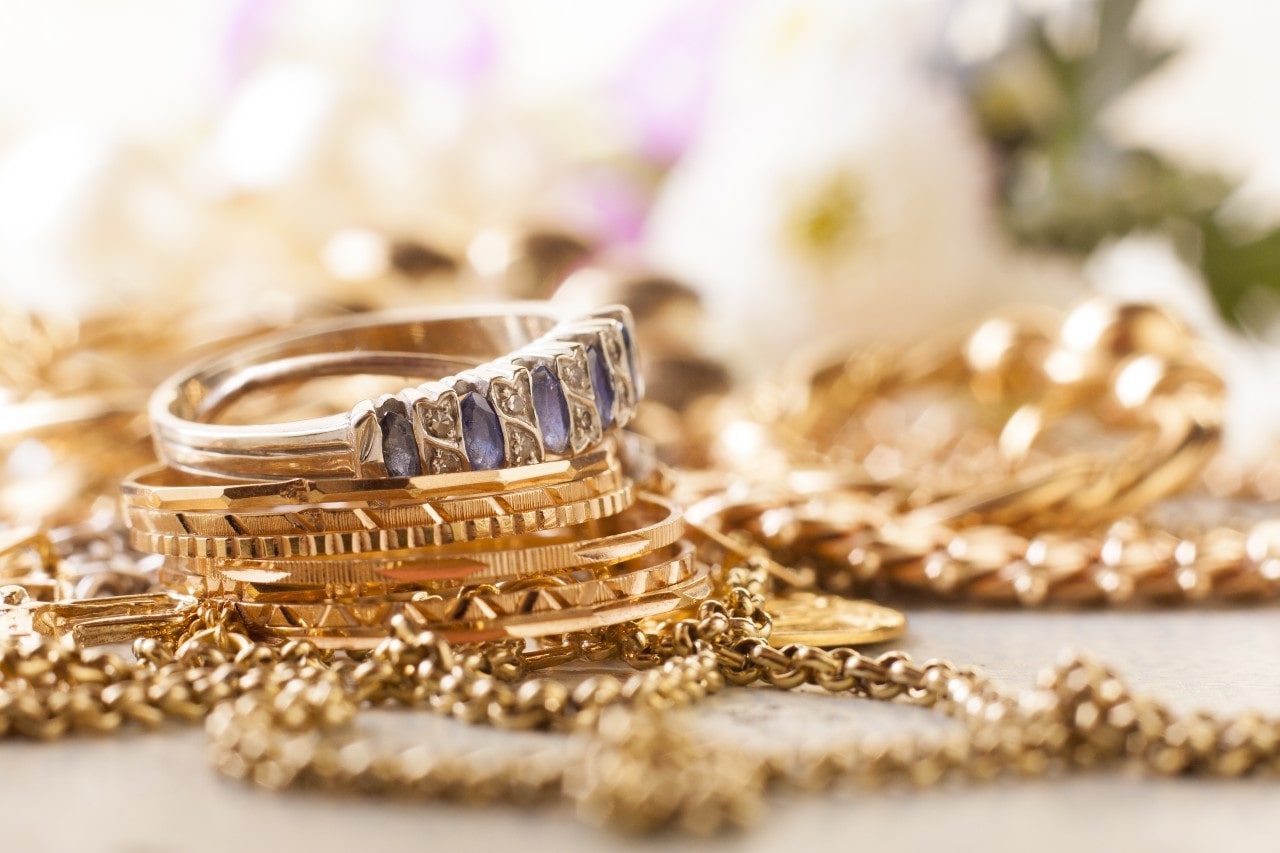 The remarkable glow of precious metals is a refreshing accessory for any summer outfit. Gold jewelry will be forever in style, and experimenting with different pieces allows you to explore your style. Stack bracelets, earrings, fashion rings, and necklaces together, or choose key items to make up your style. Try out a variety to see if you enjoy new trends enough to add them to your daily wear. Our team at Northeastern Fine Jewelry has selected some of our favorite pieces of gold jewelry that will be great to wear this summer.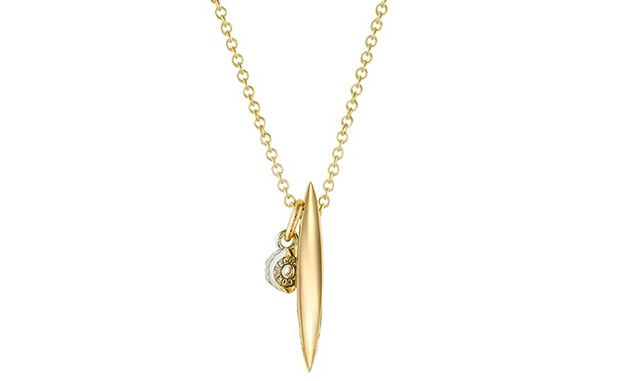 Flowy Necklace
Enjoy the fun of summer with casual styles that will be comfortable and attractive. Flowy necklaces make great signature pieces when worn by themselves or layered with other jewelry.
Tacori's yellow gold pendant necklace will look great with your summer swimsuits and sundresses. The gold tones and the surfboard pendant is eye-catching and unique, perfect for accenting your warm-weather looks.
Stacked Fashion Ring
Stacked rings have been a popular trend for fashion rings for years. Rings crafted out of yellow gold are a sunny addition to your summer style. This stacked gold and diamond fashion ring by Judith Ripka is an excellent introduction for those who do not usually stack their rings.
This unique piece looks like several bands that have then been melded together, providing variety and dynamism all in one piece. Prong and pave set diamonds decorate a couple of the gold bands for added sparkle. This piece will look fantastic by itself or with other fashion rings from your collection.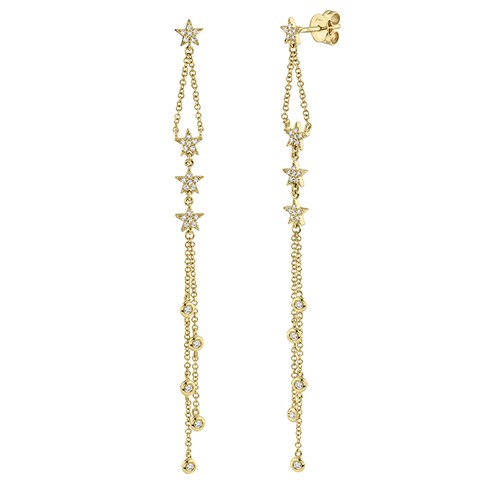 A Stylish Spark with Drop Earrings
Whimsical details are perfect for summer style. Delicate stars on these gold drop earrings have tiny pave diamonds at the end of each chain that dangle with subtle grace. Fabulous with your hair down as well as they are with your hair swept up, these earrings will pair perfectly with any color scheme you may wear this summer. This season, make a pair of sparkling drop earrings like these your go-to.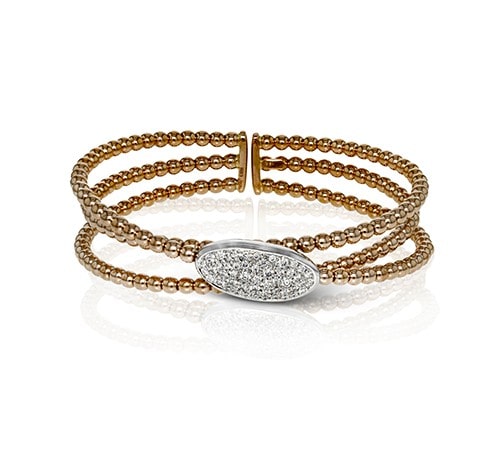 Modern Bangle
An accessory that is easy to wear during your busy schedule will quickly become a mainstay within your jewelry collection. Rose gold looks flattering on all skin types. This white and rose gold bangle by Simon G. highlights the best of vintage techniques, such as milgrain beading with contemporary mixed metal and diamonds in this entwined bracelet. With bare arms for the hot weather, these gold bracelets are a great way to accessorize.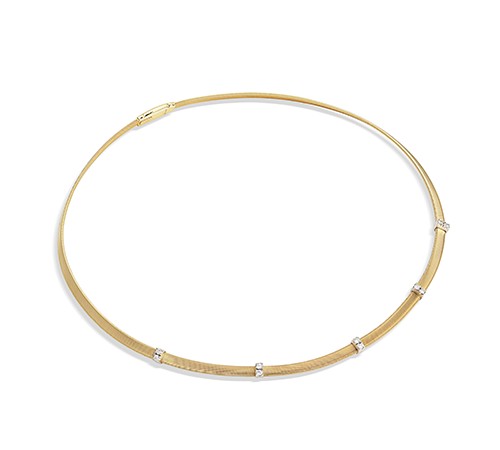 Golden Collar Necklace
Minimalistic and fashionable, a collar necklace is a classic piece that will be adored in summer. This close-fitting yellow gold and diamond collar necklace by Marco Bicego will lay above your collarbone, clinging closely to your neck and giving your look a dazzling focal point. Prong-set diamonds provide a cool brilliance against the warm gold tone.
A collar necklace is great for summer because it will not get tangled in your hair or flowy clothing. These necklaces also easily adapt from work attire to an outfit to go out with friends in.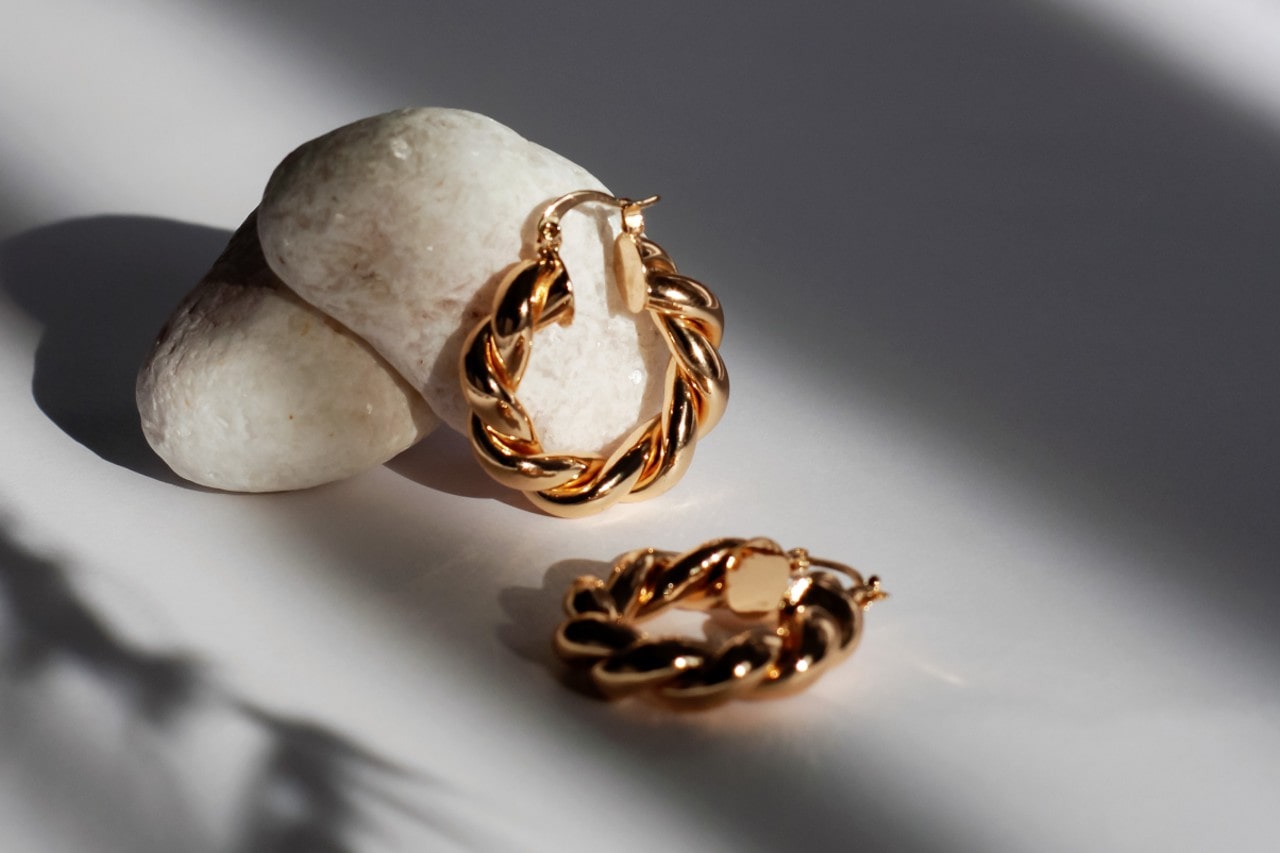 Buy Gold Jewelry for Summer at Northeastern Fine Jewelry
Experience our fantastic selection of gold jewelry in our Northeastern Fine Jewelry showrooms. We know that there is an item in our inventory that will be perfect for your summer style. Decorated with diamonds, gemstones, and multiple types of precious metals, these pieces are ever luxurious and awe-inspiring.
Our professional team offers a range of jewelry services to retain the value and quality of your most beautiful items. Visit our Albany, Glen Falls, or Schenectady, New York jewelry stores for a fantastic atmosphere for your shopping experience.