Here's What You Need to Know about Halo Engagement Rings
May 11th, 2018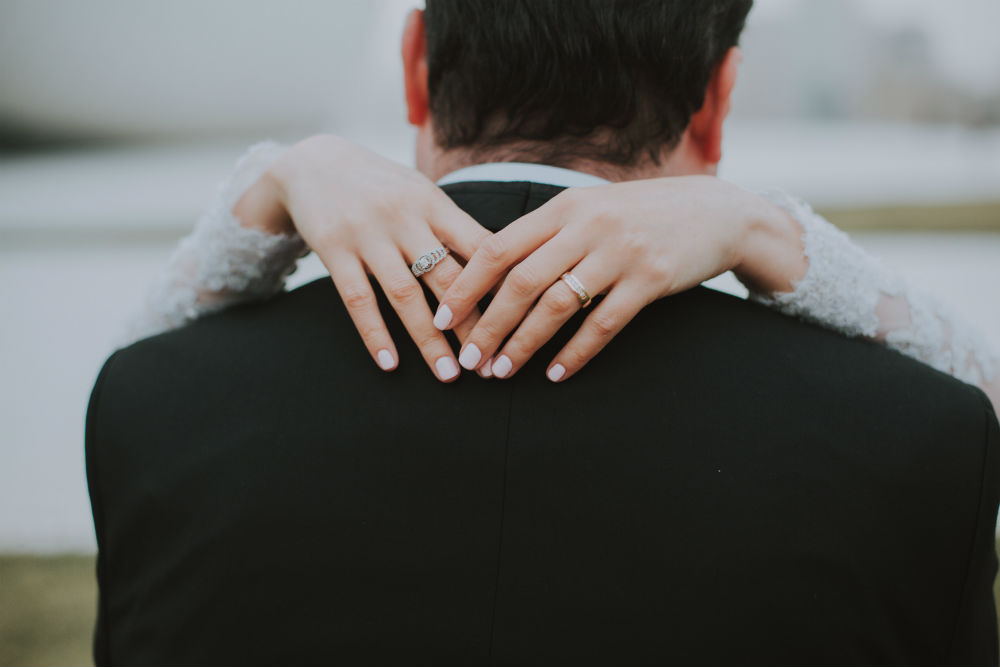 When most consumers think about engagement rings, they generally default to the stereotypical solitaire on a simple, unadorned band - uncomplicated, undemanding, and a look that will suit nearly any woman lucky enough to find herself on the receiving end of a proposal involving one.
It is, however, the twenty-first century, and with the changing times come other ways of demonstrating your devotion to the woman of your dreams. One such alternative is that of a halo ring, a ravishing token of commitment sure to please even the most discriminating lover.
What is a halo ring?
It's an extension of the traditional solitaire concept - instead of featuring only a single stone, halo engagement rings are defined by a ring of accompanying gemstones surrounding the most dominant one, not only supporting the main attraction by contributing a little bit of extra sparkle, but also in many ways making the main diamond appear much larger than its objective carat size.
This is the only necessary qualification, though - as long as the ring meets that single criteria, it's a halo, meaning there are nearly a limitless number of variations on the market.
As with any type of ring, engagement or otherwise, there are many ways to customize. Similar to a solitaire, the cut of the stone is going to have a definitive impact on its overall character - round and princess cuts are by far the most common, but more unusual shapes like pear and emerald-cut diamonds can be a surprising divergence from the usual fare; this is to say nothing of the colors and shapes of the auxiliary stones making up the rest of the composition. Mixing and matching can lead to unusual combinations, ensuring your partner's ring is absolutely one-of-a-kind.
The band is another key factor when it comes to choosing the perfect fit; some may prefer to allow this part of the ring to remain an austere canvas, its only purpose being presenting the diamonds to the world, but why stop there? Adorning the band with ornate metalwork or more gems is a surefire way to please - adding a second or third band into the mix is another way to make your halo ring stand out.
And, of course, there is always the composition of the band to consider; we offer halo rings in rose gold, white gold, yellow gold, and platinum, and many of our affiliate brands allow you to choose to have your ring wrought in the precious metal of your inclination.
As a platinum-level Tacori retailer, we can't help but mention them first - their Blooming Beauties series of halo engagement rings is unlike any other assortment in our collection, each ornately-designed band more sensational than the last.
In a similar vein, the Tacori Dantela Engagement ring will satisfy any appetite ravenous for extravagant luxury, able to accommodate a center stone of up to two carats.
Simon G's magnificent selection of halo rings contain more than a few of our favorite bestsellers, his double-banded vintage halo in 18k white gold from his Passion line being a notable example, as featuring a round, princess-cut stone of focality, from his Nocturnal Sophistication series of engagement rings.
And, of course, the undeniable Delight Lady Di Diamond Engagement Ring by Hearts on Fire can hardly be forgotten - between these and the rest of the brand-name manufacturers rounding out our roster, included Amden Jewelry, Stuller, and more, variety is never in short supply within our walls. We're here to make sure your engagement is one your partner will remember for a lifetime.
For more information on the halo engagement rings we offer at our showrooms, feel free to contact any of our showrooms or visit our website.