How To Accessorize Multiple Ear Piercings
August 5th, 2021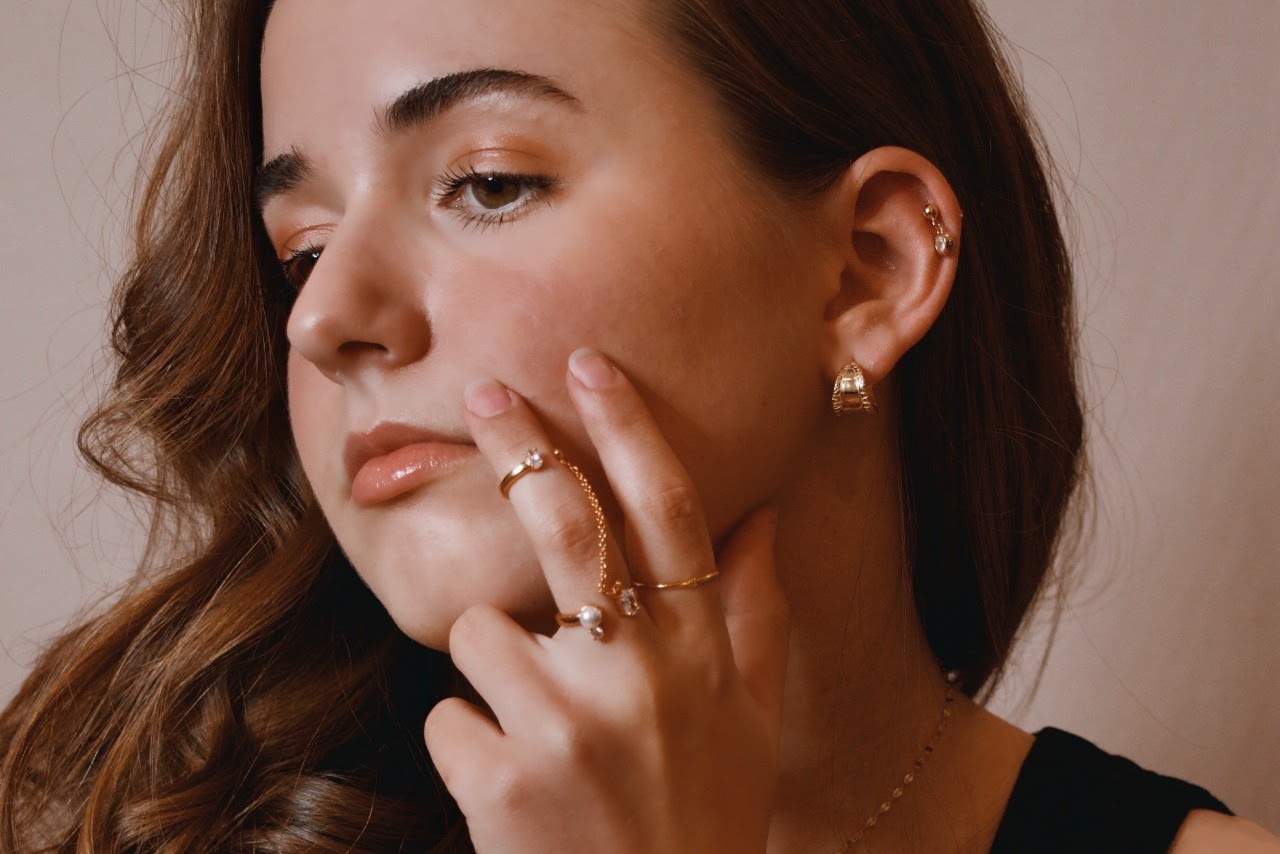 Let your personality shine by layering various earrings across the lobe. You don't have to wear matching pairs or even the same number of earrings on each ear. Creativity is the leading theme of this trend. Pick all your favorites and pair them together to create unique styles that fit your aesthetic. Or, keep reading to find a few new styles to mix and match. Express yourself and style your multiple ear piercings in a playful, eclectic fashion. Follow our four styling tips below and discover how to layer your earrings.
Geometric Designs Are Your Friends
Explore all kinds of shapes in earrings. Be thematic with your choices and stick to one shape, like squares or circles, when picking out the studs, hoops, or other styles you choose to wear. You can also be adventurous and mix shapes together for a youthful, playful style.
You'll find geometric-shaped earrings in the Blue Caviar collection by Lagos. The outer blue ceramic is hypnotic and these earrings are made even more enchanting by the sterling silver spheres and glittering diamonds at the center. Pair them with sleek sterling silver rectangular ear cuffs on your mid helix, and triangular studs at the top of your helix.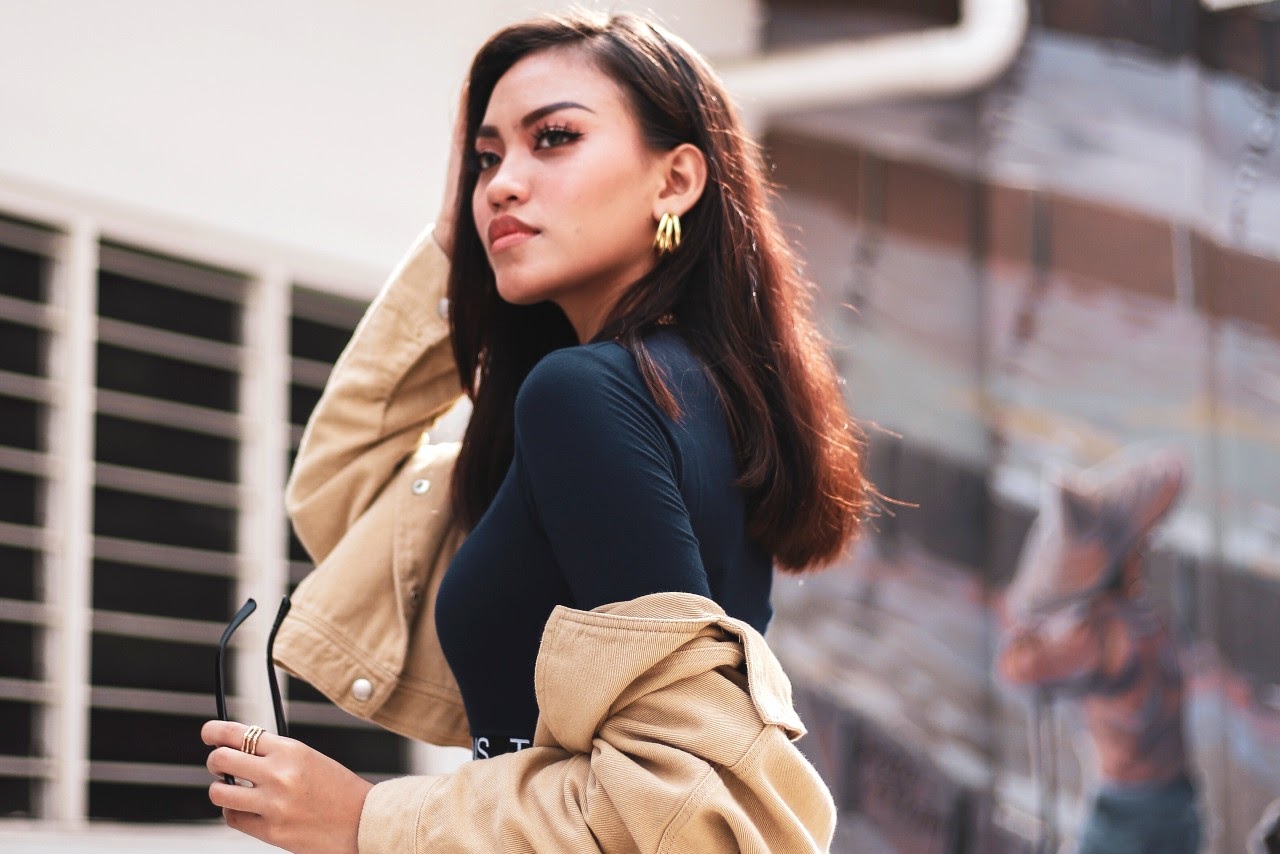 Hoops On Hoops On Hoops
We love hoops for their delicate, bold structure. When wearing them in multiple ear piercings, you have a variety of options. Pair them with other earring styles like cuffs and studs, or go with an all hoop aesthetic.
Choose hoops of the same size or of varying sizes, with the largest hoop on your earlobe, and place additional hoops that decrease in size as they travel up the ear. Start with these industrial, sleek yellow gold and sterling silver hoops by Judith Ripka. Feel chic in this mixed metal design.
Heavenly Huggies For Your Helix
Accent your layered earrings cluster by adding huggies to the style. Place a huggie on your earlobe or place it on your helix for an effortless flair. It's the ear equivalent of putting a cuff bracelet on your upper arm instead of at the wrist!
We recommend these rose gold, diamond huggies! Make these huggies the statement piece of your stack by matching them with a couple of simple studs in the same metal.
Plain Metal Studs Are Essential
To get the most out of your accessorizing your multiple ear piercings, it's essential to have plain metal stud earrings in your collection. Earring stacks appear very fashion-forward when the styles blend together cohesively. If each pair of earrings you adorn yourself with is covered in diamonds and super bulbous, you can't achieve a harmonious appearance. It's best to balance the style by coupling showstopper pieces with understated plain metal earrings!
Peruse Tacori's Ivy Lane earrings for understated yet captivating studs. Our top recommendation is these pointed thin oval studs. These earrings are available in sterling silver, rose gold, and yellow gold!
Discover Earrings at Northeastern Fine Jewelry
Explore an expansive selection of trending earring designs for your multiple ear piercings at Northeastern Fine Jewelry. Our inventory includes a range of pieces to match anyone's personal taste, so you can create the perfect layered earring style. Our in-store staff can expedite your search to help you find exactly what you're looking for. Stop by our Greater Capital jewelry showroom for the best service and selection.