How to Buy Jewelry as a Gift for the Holidays
October 20th, 2022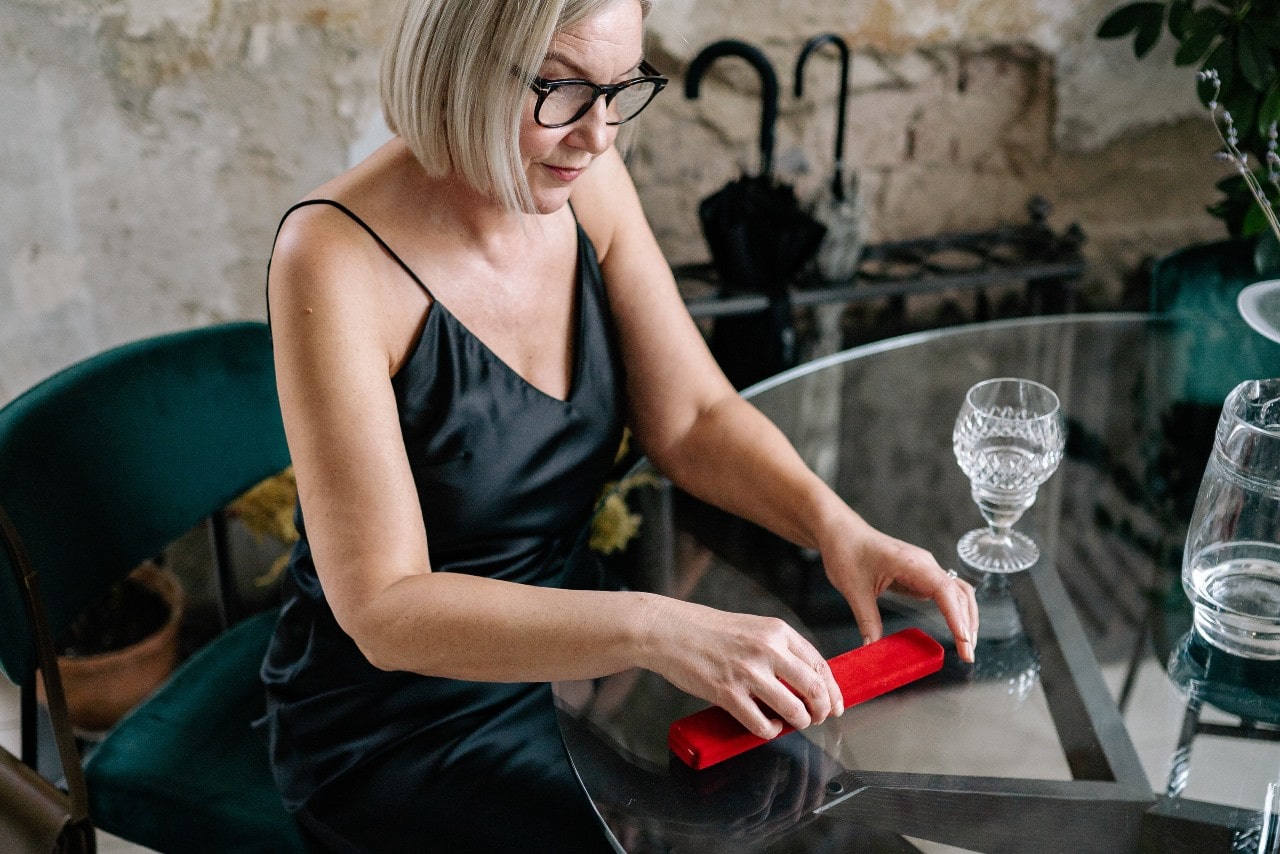 The holiday season is quickly approaching, so it's time to start thinking about what gifts to buy for your loved ones. The possibilities are nearly endless. At Northeastern Fine Jewelry, our collections include a wide selection of necklaces, bracelets, earrings, and more. If you're stumped on what jewelry to buy for the ones you love, don't worry. Our team has crafted a guide to this holiday season's latest trends. We have you covered whether you're looking for something sparkly or understated.
Make a Statement
Oversized, attention-grabbing earrings are extremely popular this season. If your loved one is a fan of bold jewelry, then statement earrings are the perfect gift. Try these beautiful diamond halo earrings from Hearts On Fire for a sophisticated look sure to turn heads at your family dinner. Pair them with a black turtleneck or a cute sweater dress with or without heels. These earrings are perfect for a pin-up holiday hairstyle.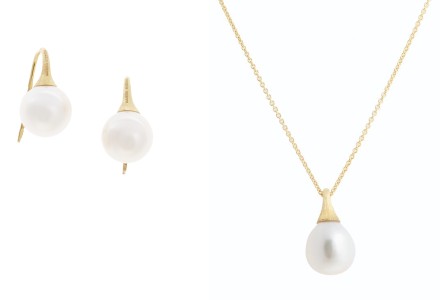 Keep It Classic
For the classicists out there, diamond studs and pearls are always in style. This winter, pearls are especially trending. Marco Bicego's Africa Boules earrings are the perfect accommodation for this growing trend. Consider pairing it with this matching pearl necklace from the collection to pull your outfit together and wow your family at the family dinner. These earrings make the perfect gift for the classic person in your life.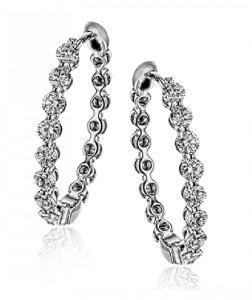 Hoop It Up
Hoop earrings are having a moment right now, but hoops never go out of style. They are both timeless and classic in design. Whether you go for a simple pair or something more ornate, these earrings make a statement without being too over the top. For example, it's easy to dress up and down these gorgeous diamond hoop earrings from Simon G. Wear these brilliant pieces with a casual outfit or your favorite black dress.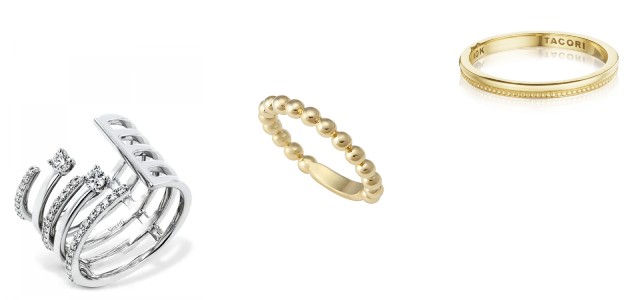 Stack It
Rings are always a popular choice, but it's all about stacking them up this year. Give the gift of mix-and-match with a set of stackable rings. They can be worn together or mixed and matched with other pieces for endless possibilities. Consider pieces like this Lagos Caviar gold fashion ring paired with this ring from Tacori Love Los Angeles. For a bolder look, consider this vintage-style diamond ring from Simon G. that already emulates a stacked appearance. The sheer quantity of diamonds allows for a uniquely bright light display.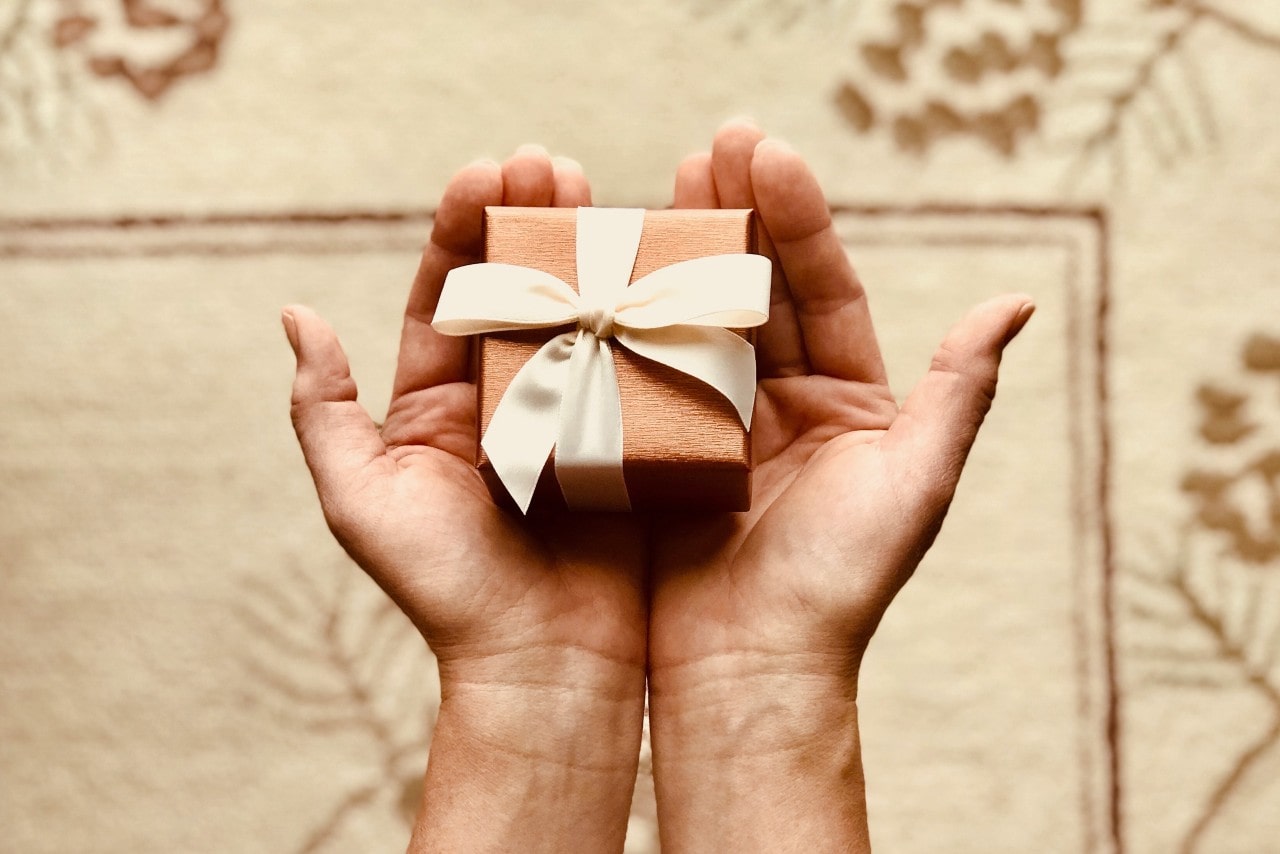 Shop Holiday Jewelry Gifts at Northeastern Fine Jewelry
At Northeastern Fine Jewelry, our team can help you create the perfect gift for that special someone in your life. No matter what you choose, the important thing is that your gift comes from the heart. Jewelry is a beautiful way to show your loved ones how much you care. We guarantee you'll find the perfect piece for everyone on your list. Request an appointment to visit us at our jewelry stores in the Greater New York area and browse our selection online to get a head start on holiday shopping!