How to Care for Your Watch Like a Pro
September 13th, 2020
How a man treats his timepiece speaks volumes about what he values. A thoughtful and caring gentleman takes the time to properly clean and maintain an intricate timepiece that serves as his partner in keeping up with the busy schedules and demands of life. Smudges, dirt, and harsh chemicals can affect more than your watch's looks. From magnets that affect accuracy to faded colors due to chemical exposure, a timepiece can age in so many ways.
Keep your timepiece looking as new as when you first bought it with our helpful maintenance tips. As passionate watch lovers, we pride ourselves on our commitment to educating collectors and performing complicated repairs to keep your watch with you for the long haul.
Keep It Clean
This should go without saying, but regularly cleaning your timepiece is one of the most important factors that affect its look and function. You don't need to do a deep cleaning every day, but remove dirt, oil, and dust using a soft cloth when needed.
A solution of delicate soap and water can loosen the dirt and keep your metals sparkling. Most luxury watches are water-resistant, so they can withstand some splashes of water here and there.
Steer Clear of Magnets
Unless your watch has anti-magnetic capabilities, you should always avoid placing it close to a magnet. The classic mechanical watch stands no chance to modern electromagnetic components. The result of their union causes inaccuracies or a complete breakdown.
Stay Chemical-Free
Luxury timepieces retain their warm and radiant glow as long as you properly care for their components. Harsh chemicals including perfumes, cosmetics, and some detergents can severely degrade the polish and color of your band. When possible, allow your cosmetics to dry before donning your timepiece.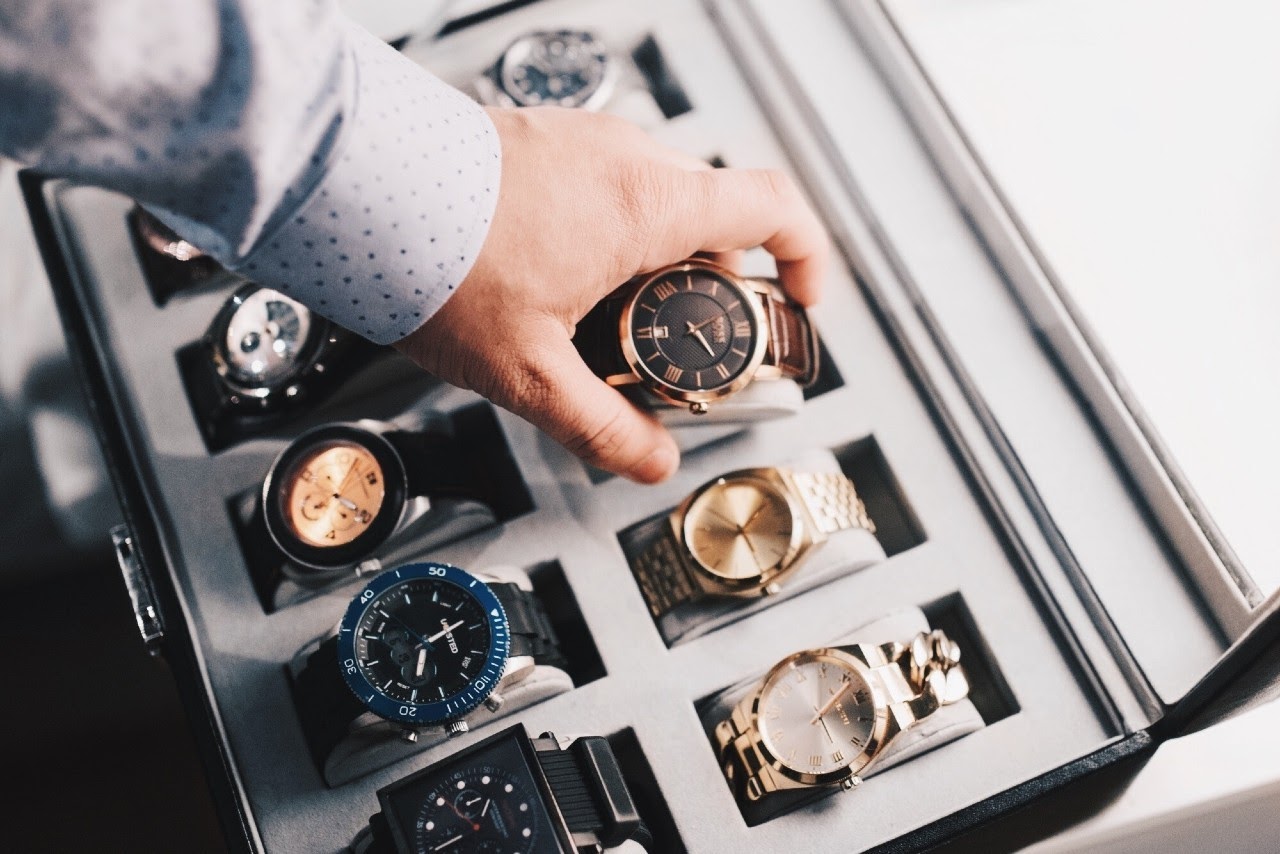 Store Safely
When you're not wearing your watch out on the town, it's best to keep it in a safe and contained space. A watch case can help you avoid scratches with its felt-lined interior. Plus, these specialized containers keep your watch in place even when shuffled or tampered with.
Keep Away From the Sun
If you lead an active lifestyle in the great outdoors, you may want to consider the durability of your timepiece. Leaving your watch exposed to the sun for extended periods of time can cause it's color to fade. From its dial to its band, your watch will look much duller when overly heated.
Trust the Pros
Last but not least, getting your watch serviced every few years is critical to its longevity. For all your watch repair and maintenance needs, trust a full-service jeweler like Northeastern Fine Jewelry. Whether you have a watch with mechanical, quartz or other elements, our staff technicians are watch experts and provide you with an exceptional service every time.