Jewelry Gifts Ideas At Every Price Point
July 20th, 2022
Show your partner how much you appreciate them on your anniversary, congratulate your favorite niece or nephew on their graduation, or celebrate your best friend on their birthday with a gift they will enjoy for years to come. They will think of you each time they wear it. Luxury jewelry makes such a wonderful gift because of its lasting beauty and durability as well as the sentimentality inherent in hand-selecting the perfect piece. We have selected some pieces from our inventory at Northeastern Fine Jewelry that we think would make fitting gifts for a number of occasions as well as accommodate a myriad of different budgets.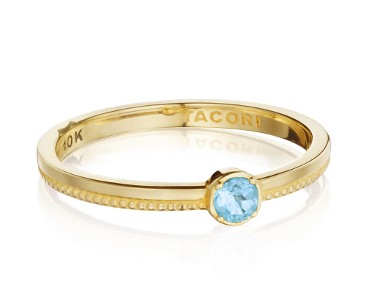 Under $200
If you are seeking an affordable gift for a birthday or anniversary, a gemstone ring featuring the recipient's birthstone or the birthstone of the month you met would make a phenomenal gift.
This yellow gold ring from Tacori's Love, Los Angeles collection comes with either Swiss Blue Topaz, Amethyst, Citrine, Garnet, Onyx, or Peridot. A minimal yet fashion-forward ring like this is incredibly versatile and will likely become a staple in their daily wardrobe.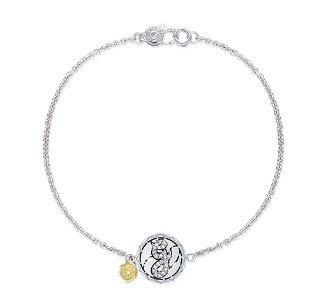 $200 - $1,000
Get your loved one a personalized gift that is versatile enough in design to satisfy a variety of aesthetic preferences.
These monogrammed bracelets feature a subtle chain and charm that they can layer together with other pieces for a more eclectic look, or wear it alone for a more subdued feel. The presence of both silver and gold in the piece means it can easily pair with a greater variety of accessories already in your recipient's collection.
$1,000 - $2,000
No jewelry collection is complete without a timeless and essential pair of pearl stud earrings. These would make a wonderful gift for a high school graduate off to college, or for a sixteenth birthday gift, etc.
Mikimoto is renowned for their high quality, elegant pearl jewelry and these Everyday Essentials earrings are no exception.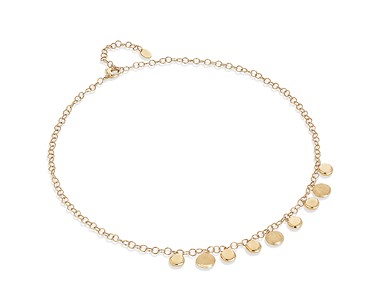 $2,000 - $3,000
For the fashion-forward people in your life, a stylish choker is always a good option. Chokers are bold yet can work with a number of different necklines because of their close-fitting nature. Show your loved one that you have put in the work to consider their unique style with a piece as special as they are.
Congratulate your best friend on a new job, celebrate your wife on Mother's Day, or get your loved one a special piece just because, with this sleek yellow gold choker from Marco Bicego.
$3,000 - $4,000
If you are looking for a gift for a particularly special and momentous occasion such as a wedding anniversary, a milestone birthday, or a vow renewal, a glittering diamond fashion ring may be a fitting gift.
When you purchase a piece from Amden Jewelry, you can rest assured that you are receiving a piece of top-tier quality and unparalleled brilliance. This halo ring is positively dripping in diamond accents and will certainly make for a dramatic unboxing.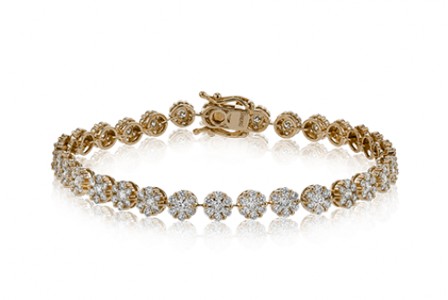 $4,000 +
One of the most classic jewelry gifts one can give or receive is a diamond bracelet. These are typically reserved for important occasions and can carry immense sentimental value for the recipient.
This rose gold bracelet from Simon G.'s Classic Romance collection will likely be reserved by the recipient for black tie events and formal ensembles, but they will think of you and feel incredibly special when they do get the opportunity to don this phenomenal piece.
Shop Jewelry Gifts at Northeastern Fine Jewelry
At Northeastern Fine Jewelry, it would be our distinct pleasure to aid you in finding a piece of designer jewelry to accurately communicate your sentiments to your loved ones, catering to your unique budget and needs.
Each of our New York jewelry stores is stocked with a plethora of collections from some of the world's most reputable designers, so you can be assured that any piece you purchase from us is of the highest caliber. Request an appointment today for a personalized consultation with our team.