Marco Bicego: Handcrafted Artisanal Jewelry with an Italian Heritage
November 5th, 2018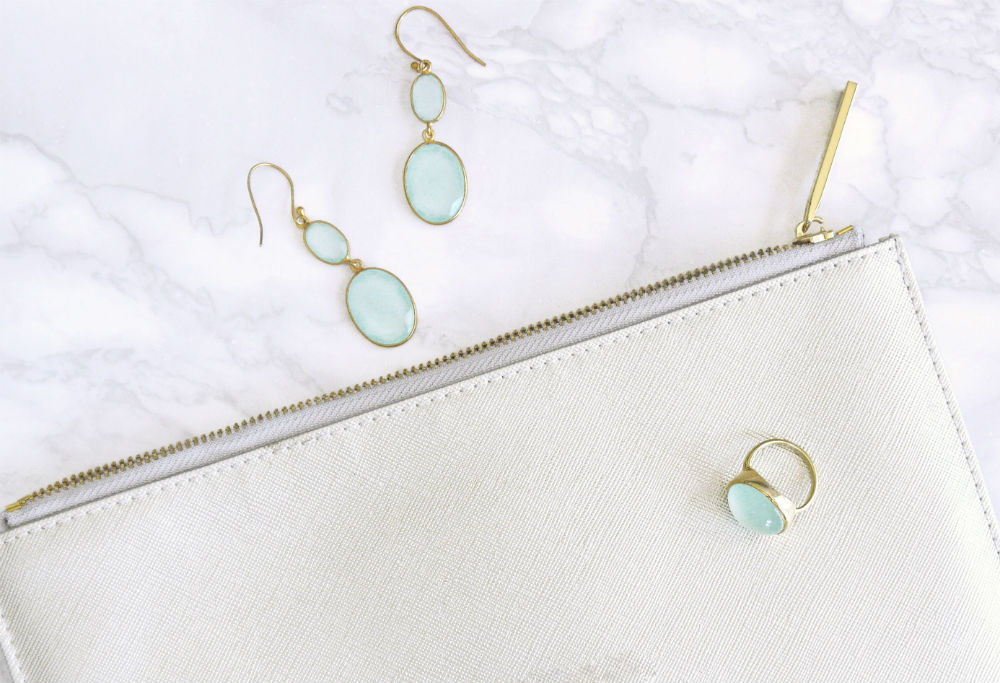 Marco Bicego's vision began with his father's teachings of tradition and virtues. Through beautiful materials such as multi-colored gemstones, hand twisted gold, and mother of pearl, he has created a luxurious Italian jewelry brand.
To ensure the highest of quality, every step in the production of their pieces is done in-house in the Veneto region of Northern Italy. Their signature style is to use a bulino, an ancient tool meant for carving, to hand-engrave their gold. This gives it their signature brushed texture, exclusive to Marco Bicego. The brand also uses hand-twisted gold, which is made with a thick strand of gold wrapped tightly with 18K gold 'thread.''? This can be twisted and manipulated into many styles and shapes for a unique look.
The Marrakech Collection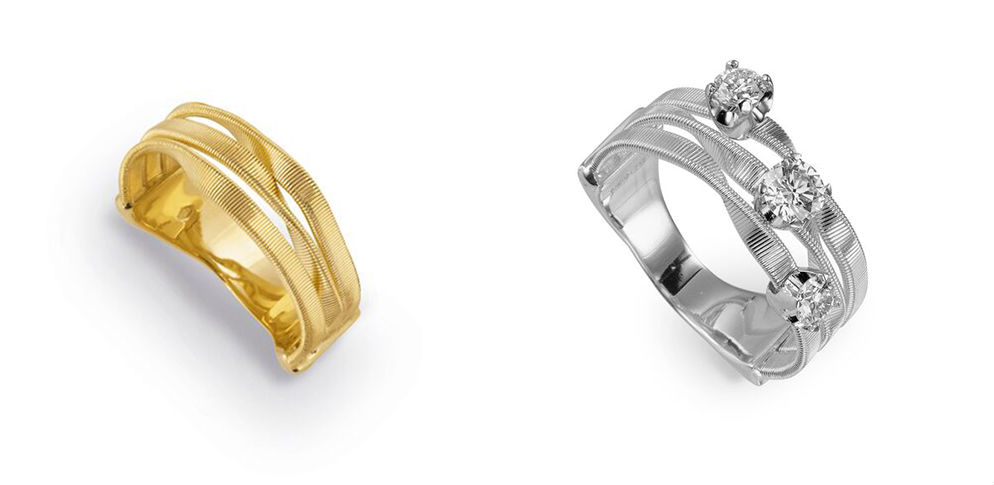 The Marrakech collection features the unique twisted gold, studded with diamonds, for a bold and timeless look. Featuring yellow gold, white gold, and rose gold, these pieces represent the glowing Moroccan city Marrakech. What better way to adorn the one you love'
The Murano Collection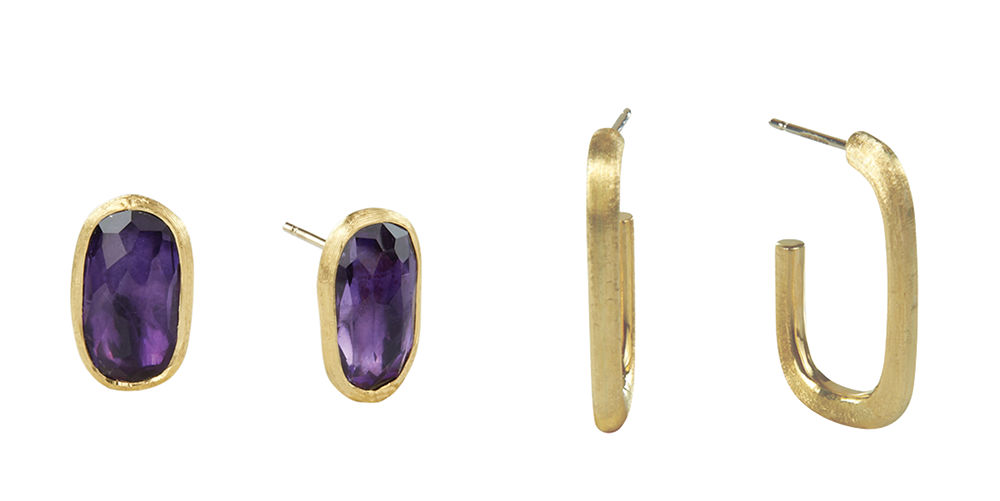 Inspired by the vibrant streets of the Italian island city Murano, this collection is bright and colorful. These pieces give off a strong sense of authenticity, and are versatile enough that they can be worn at casual or formal events. If you are looking for a gift for someone with a sense of style, mixed in with a love for practicality, these pieces are the perfect option.
The Cairo Collection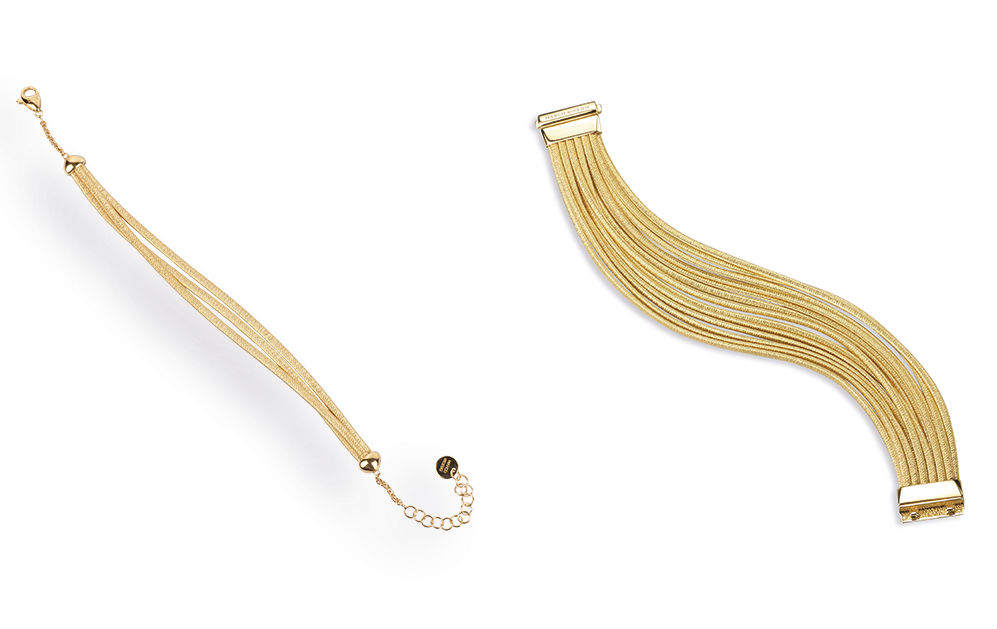 Bringing in their hand-twisted gold, Marco Bicego produces mesmerizing jewelry that gives off a silky effect. Many of these pieces are accented with diamonds to reveal the confidence and independence of your loved one.
The Lunaria Mother of Pearl Collection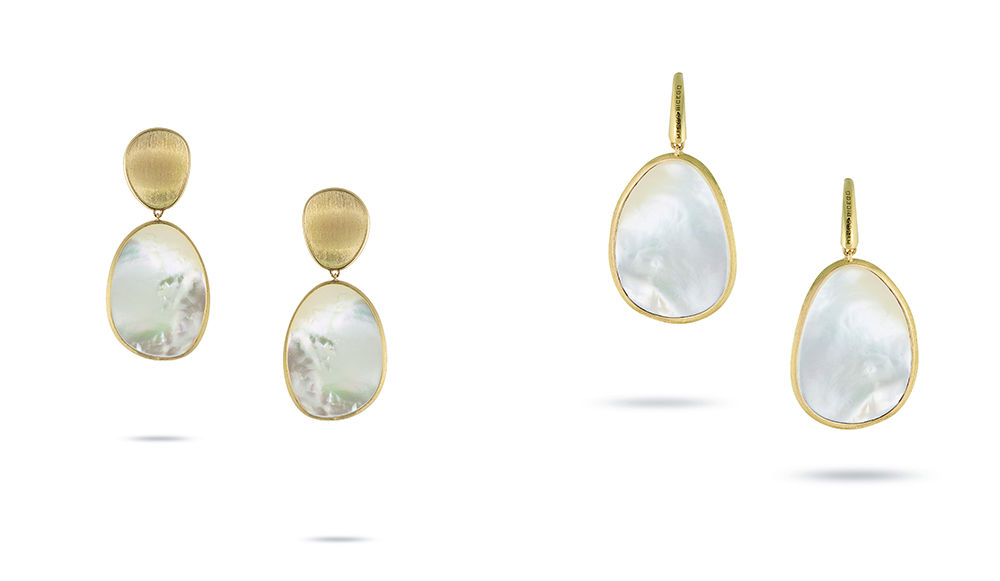 Just as her spirit glows with love, the Mother of Pearl collection radiates a soft, enrapturing style. Inspired by the Lunaria flower, these pieces are delicate and flowing. Each is hand hammered and engraved by an Italian artist to draw attention to the shining mother of pearl. Demonstrate your authentic love with one of the many shimmering pieces in this collection.
The Africa Gold Collection
This collection flows together to create stunning jewelry to reflect her pure beauty. Hand-engraved spheres of many different sizes are the key focus of these pieces, highlighted by colored gemstones. To add yet another layer of sophistication to this collection, the designers have added diamonds to many of these pieces so that they glitter like the night sky. Remind her that she is as brilliant as the sun with a piece from this eclectic yet elegant collection.
The Goa Collection
These pieces are bold, sleek, and beautiful, all while maintaining a balance of delicateness as well. Reminiscent of some of the architecture found in Goa, the Goa collection involves the layering of multiple pieces. It also utilizes Marco Bicego's 'corda di chitarra''? technique, which is the wrapping of the gold thread around a thicker strand, to make a guitar string effect. These pieces are meant to create a contrast between the brilliant diamonds and the hand-twisted gold. If your mother, sister, friend, or spouse is a lover of incorporating art into the everyday, this collection is for her.
With four different locations in New York, Northeastern Fine Jewelry would love to help you find the perfect piece for the woman you love. If you are interested in one of our pieces or would like more information, call us at 1-855-795-NEFJ. You can also stop by one of our showrooms in Albany, Glen Falls, Schenectady, or New York City.