Must-See Bridal Jewelry Trends for 2020
February 2nd, 2020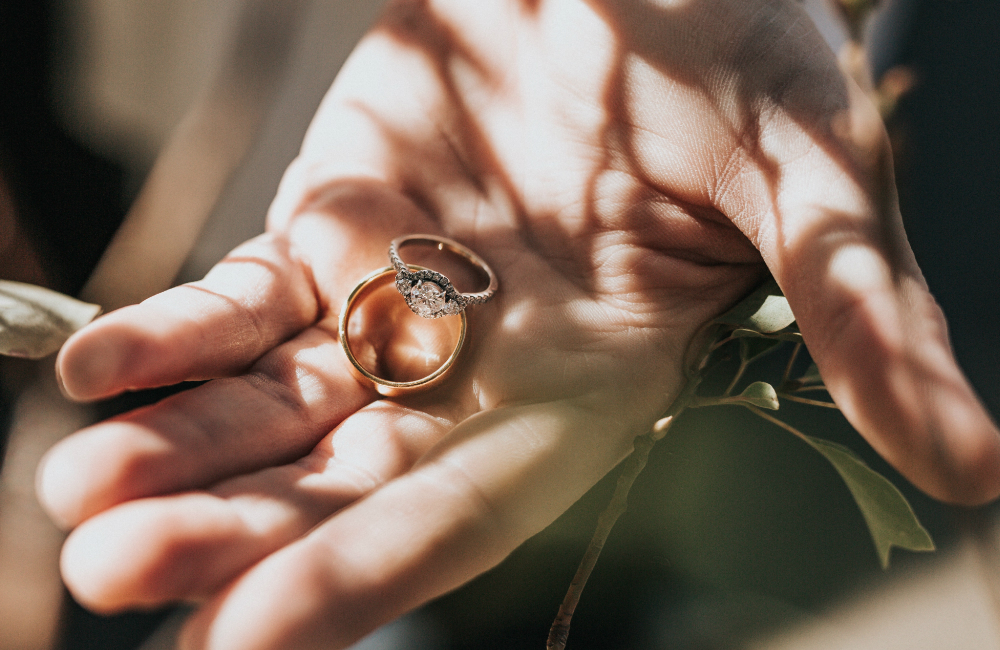 Ready your Pinterest boards. The new year has begun, and bridal trend predictions are coming to fruition. Some things never go out of style, like solitaire or vintage settings. But that doesn't mean those timeless designs can't get a 2020 refresh. Plus, wedding looks continue to blur the lines between bridal and fashion style, making this a very exciting time if you happen to be shopping for engagement rings and bridal jewelry.
Solitaires
Solitaire styles never seem to fade in popularity among those looking for a clean, timeless look. But, given the recent rise of 'simple engagement rings'—those stunning examples of less is more—solitaire settings are especially still a thing for couples who can splurge on a large stone. If you still fancy that big and bold look but don't have the same sort of funds as the likes of J.Lo, you can still get the look by adding a sparkly halo around a smaller center stone.
Rose Gold
A trend still seen all over bridal shows is the romantic pink-hued rose gold. 2020 iterations will likely add even more unique elements, like amping up the romance with a soft morganite stone. Such a look is at once feminine, modern, and creative. Gold bridal jewelry in general is still having a moment, whether as a simple engagement ring, a vintage stunner, or a classic solitaire.
Multi-Stone Rings (and Bands!)
Even with Meghan Markle stepping away from the Royal family, her three-stone engagement ring is still topping trend lists. Brides-to-be are increasingly opting for three (or even five) stone rings. If you're into a less conventional look, consider doing all smaller stones, for a unique, modern look. This style also works well with other wedding bands for that covetable stacked look.
Delicate Settings
While it might seem counterintuitive, the uber delicate settings that are in right now are an utterly modern sensation. Understated bridal jewelry, like dainty settings and delicate bands, are another extension of the shift to subtlety, minimalism, understated sophistication. This trend works in several ways.
One, consider a thinner setting. If you're into vintage jewelry but want to put a modern spin on your ring, a traditionally vintage-esque cut like the asscher looks modern and updated on a delicate, simple band.
Two, take an extra step away from convention and go with a tiny cluster ring. They too offer a vintage appeal since they tend toward heirloom jewelry. But by incorporating mixed gemstones or unexpected texture (filigree, milgrain, other intricate etchings) these 'understated? engagement rings can be much more interesting than a traditional style.
Go Your Own Way
As with any of these trends, the most popular trend of all is picking something that feels uniquely personal. More and more, that means breaking with tradition for bridal jewelry that's unique, thoughtful, responsible, and meaningful. More brides are opting to design their own custom creations, adding distinct touches such as colored gemstones. Emeralds, black diamonds, morganite, and garnet are popular examples. Fancy shaped diamonds (nontraditional) like pear or marquise as well as unique silhouettes like an open band are all becoming more common, too.
Discover Additional Bridal Trends at Northeastern Fine Jewelry
Northeastern Fine Jewelry has nearly 40 years of experience helping their customers find bridal jewelry that best tells their love story. Our expert team can help any curious couple discover the perfect jewelry pieces while also sharing their extensive knowledge of diamonds. Check out all the trends above and more—visit one of our four New York jewelry stores or call us at 1-855-795-NEFJ to speak to one of our team members today.