Opal & Citrine Jewelry for Autumn Birthdays
October 20th, 2023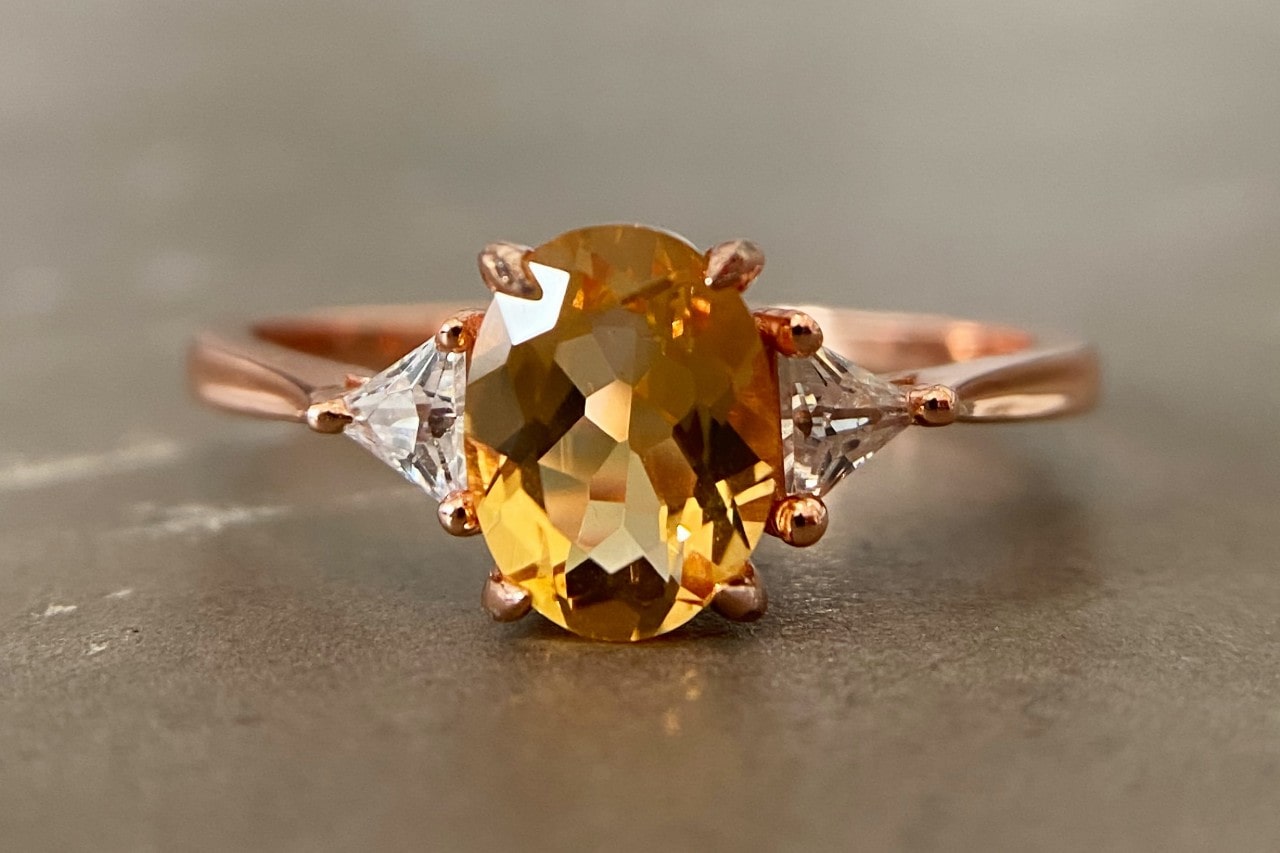 Birthstone jewelry holds a cherished place in the world of gemstones, each stone brimming with unique beauty and deep significance. October's ethereal opal, with its play of color, seems to encapsulate the dance of autumnal lights, representing hope, purity, and confidence. November's citrine, on the other hand, glows with a warm, golden hue, reminiscent of crisp fall days, and symbolizes vitality, energy, and warmth. Gifting a piece adorned with these stones goes beyond aesthetics; it taps into the rich tapestry of personal memories and associations. At Northeastern Fine Jewelry, we offer a diverse and unparalleled selection of opal and citrine jewelry to cater to a broad range of aesthetic preferences.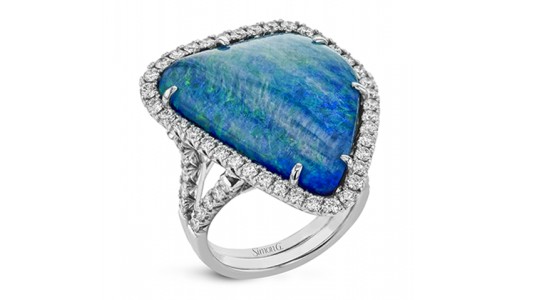 Mesmerizing Statement Ring
For those born in October, this Simon G. fashion ring, featuring a mesmerizing opal, stands out as a superb gift choice. Set in a design that places the gem prominently, the opal catches the light with every nuanced motion of the wearer's hand, brilliantly showcasing its multicolored splendor. The irregular shape of the gem adds to its unique allure, a testament to the opal's natural beauty and charm. This ring doesn't just adorn; it charms. Its unparalleled design ensures the opal remains the star, turning heads and drawing admiration. It's a celebration of October births, embodied in sparkling color.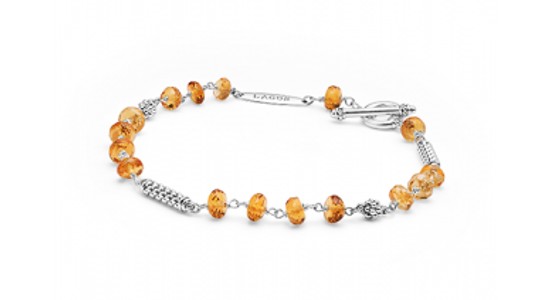 Versatile Beaded Bracelet
Celebrate a November birthday with this beaded bracelet from Lagos that exhibits the unique warmth and radiance of citrine. Adorned with citrine beads, it effortlessly infuses a burst of color into any attire, making it a standout piece in any jewelry collection. Its innate versatility means it's just as suited for a relaxed afternoon as it is for an upscale evening event. The bracelet's design, intertwining the glow of citrine with a refined aesthetic, ensures the wearer always exudes elegance. As both a style statement and a nod to their birth month, it's a gift that resonates deeply.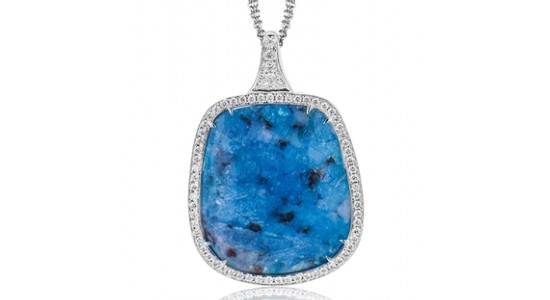 Show-Stopping Pendant Necklace
Boast your pride in being born in October by donning this jaw-dropping opal pendant necklace by Simon G. Serving as a striking focal point, it effortlessly heightens any ensemble, drawing admiration and attention to its wearer. The radiant opal's play of colors dances with light, allowing its owner to boldly showcase the mesmerizing beauty inherent in their birthstone. More than just an accessory, this necklace becomes an emblem of pride, celebrating the enchanting allure of October's gem in a manner that's both elegant and unmistakably personal.
Timeless Stud Earrings
Consider the elegance and allure of Marco Bicego's Jaipur Color earrings if you're looking for a gift for your November-born loved one. These studs beautifully frame the face with a burst of color, serving as a radiant highlight to one's features. Their design is not just striking but also wonderfully versatile. Being easy to wear, they can seamlessly transition from a daytime casual look to a sophisticated evening ensemble, making them a cherished addition to any jewelry collection. These earrings don't simply decorate; they also enhance, ensuring their wearer stands out in style and sentiment, truly celebrating November's vibrant spirit.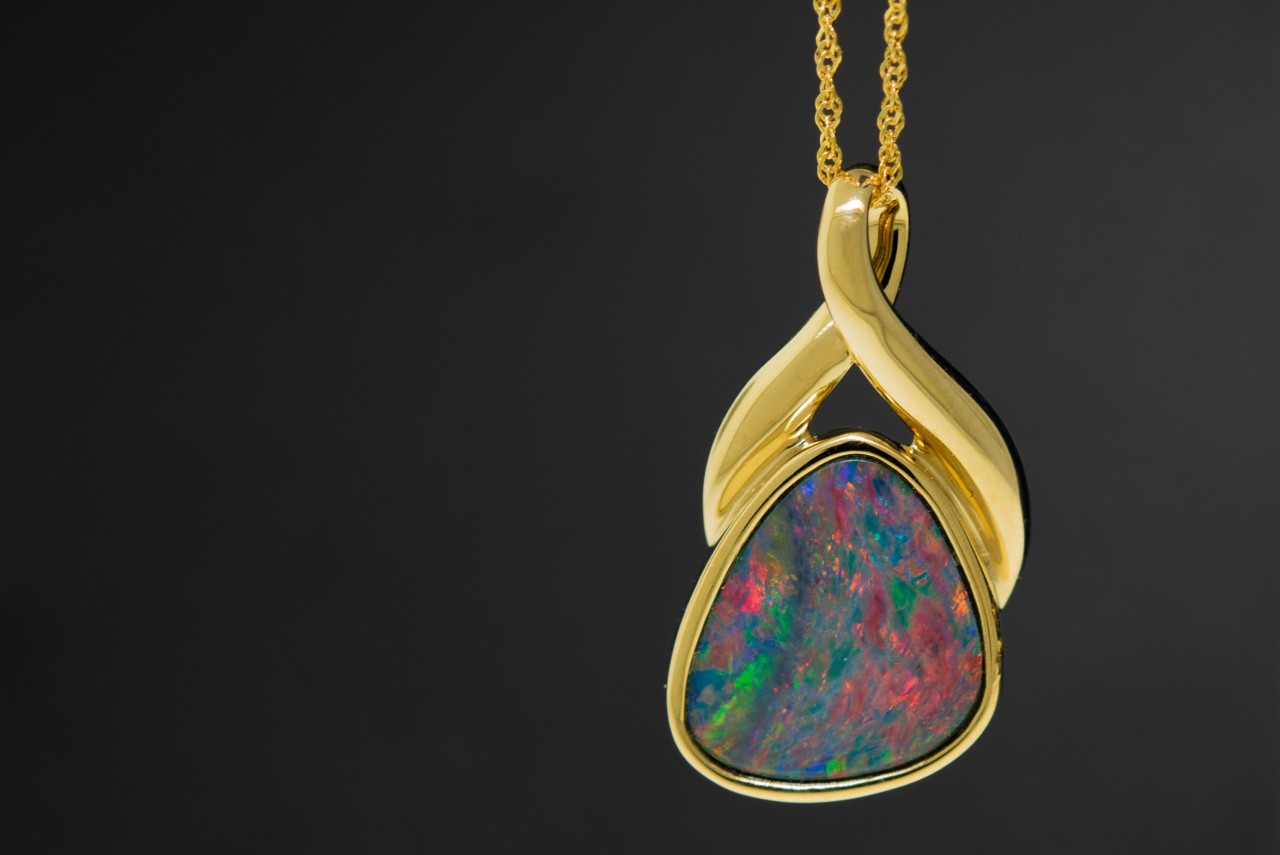 Shop Birthstone Jewelry at Northeastern Fine Jewelry
Discover the allure of designer jewelry, especially pieces spotlighting the radiant birthstones of October and November, at Northeastern Fine Jewelry. Our Albany, Glen Falls, and Schenectady, New York jewelry stores offer a curated selection of sublime designs that honor and celebrate these special months. Whether you're drawn to the ethereal beauty of opals or the warm glow of citrines, our expertly crafted pieces promise outstanding elegance and sentimentality. Ready to make your selection truly special? Request an appointment for a personalized consultation with one of our dedicated team members. They're here to make your jewelry dreams come true.