Revitalize Your Jewelry Box with Trending Sterling Silver
July 21st, 2020
Find inspiration with sophisticated sterling silver jewelry from Lagos, Tacori, John Hardy, and Stuller! Sterling silver is durable, hypo-allergenic, and versatile in design and application. No matter the event or occasion, you can find yourself standing out in sterling silver jewelry.
Feel darling in classic sterling silver earrings, or be fashion-forward in pendant sterling silver necklaces. Stack sterling silver bracelets and accessorize with rings. Because of its versatility, sterling silver jewelry is in vogue with everyone's personal style.
Lagos | Sterling Silver Necklaces
Lagos implements classic design techniques to create enduring, cosmopolitan jewelry.
Impress with bold pendant necklaces from the Luna collection. Make a statement with a cascading pearl pendant. Modernize your look with yellow gold and sterling silver mixed metal pendants.
Shine bright in cable chains featuring diamond pendants. Consider popcorn or ball chain necklaces to create a distinctive, unique look. See yourself in Lagos? full-figured, bold necklaces.
In addition to sterling silver necklaces, browse earrings, bracelets, and fashion rings that feature the everlasting circle motif from Lagos.
John Hardy | Sterling Silver Bracelets
John Hardy jewelry is inspired by Bali and its long-standing jewelry-making traditions. These designs are brimming with foxtail chains, bamboo motifs, and ancient divine myth inspiration.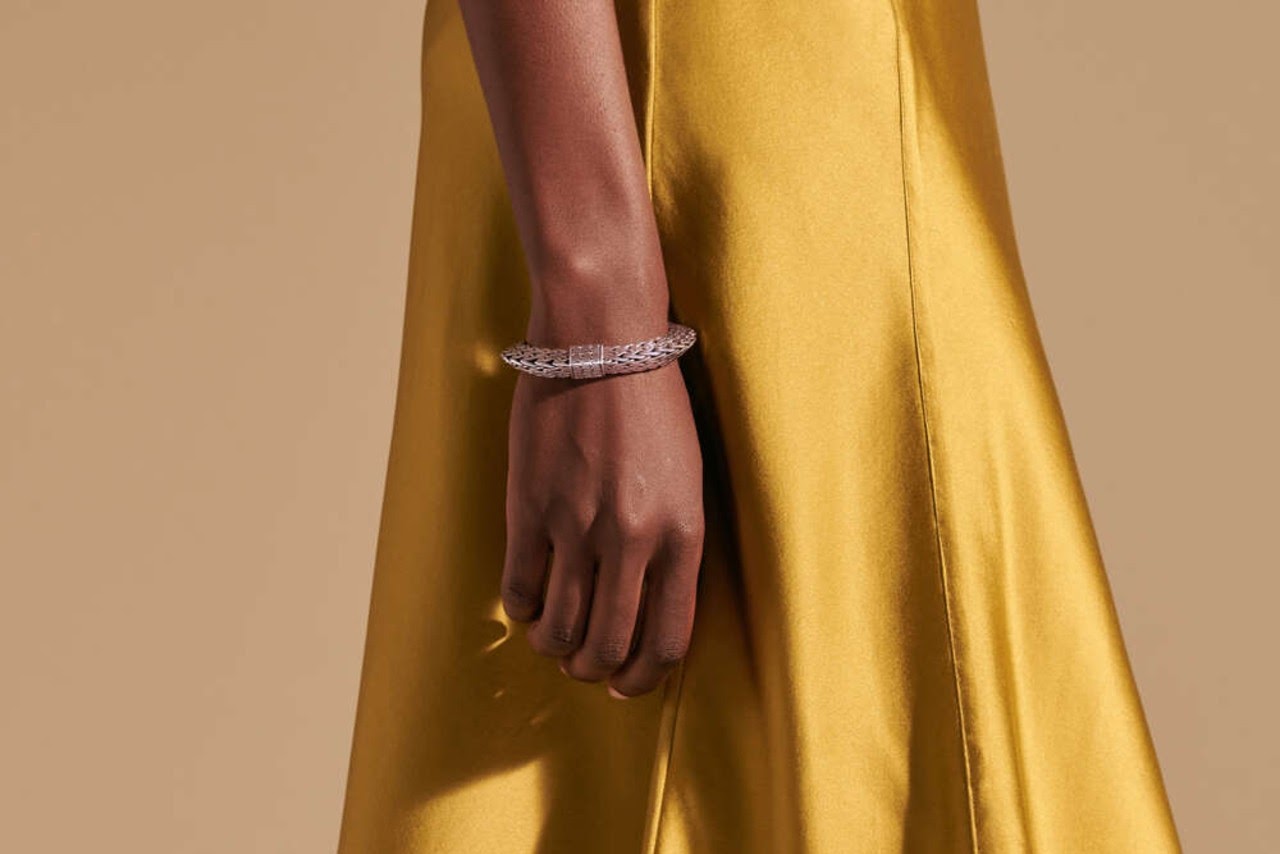 Set yourself apart with a foxtail chain bracelet. The pusher clasp on these designs features enigmatic patterns and gemstone accents. Their foxtail chain bracelets are an even more modern take on the chunky chain bracelet trend.
For those who love dragons and myth, browsing the sterling silver bracelets from the Legends Naga collection should be your top priority. Explore more enigmatic and whimsical designs in John Hardy's earrings, necklaces, and fashion ring collections.
Stuller | Sterling Silver Fashion Rings
With both pearls and chunky rings trending, Stuller has got you covered!
Mix these elements to maximize your style. Top off a delicate, enchanting ensemble with a pearl ring. Emphasize the pearl's luster further by opting for a gemstone halo. Go for an elegant daring look with a floating pearl design. See the pearl ring reimagined with a flatter, signet-style design.
Honor your family history or signify your faith with Stuller religious fashion rings. Explore a mixed-metal look with a sterling silver shank and a golden face. Explore more sterling silver fashion rings and find the pieces that express your own unique personality.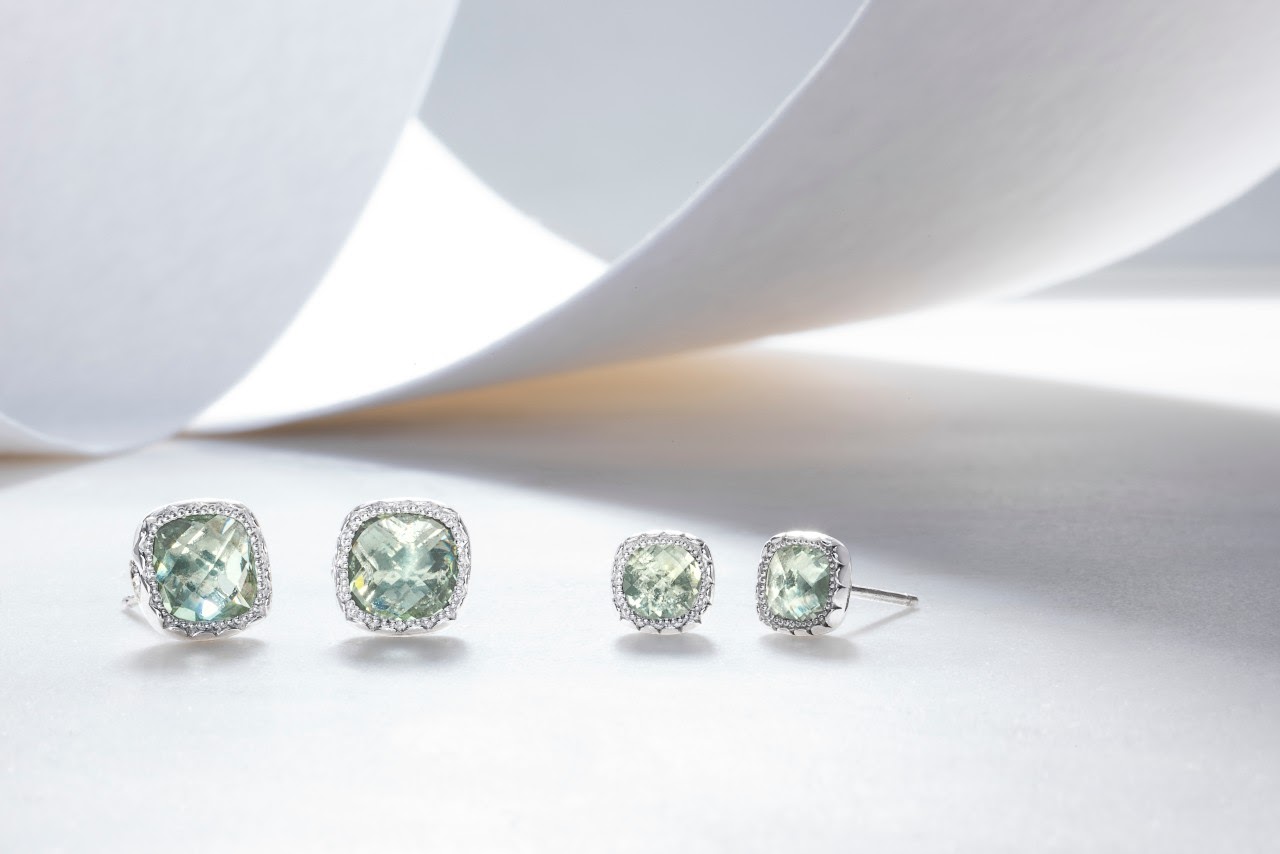 Tacori | Sterling Silver Earrings
Tacori finds beauty and inspiration in the breathtaking coastal landscapes of southern California. Bright and dynamic, you will feel on-trend and elegant in their jewelry.
Colorful and playful, their mesmerizing gemstones shine featured in their sterling silver earrings. Find this bold look with Tacori bracelets, necklaces, and fashion rings that also incorporate a myriad of color gemstones.
With sterling silver earrings from Tacori, you can liven up any classic look with topaz or amethyst stud earrings. For a more dramatic look opt for sterling silver and pav? diamond drop earrings.
Build Your Sterling Silver Collection
Sterling silver jewelry belongs in everyone's jewelry box or valet. Find the styles mentioned above and more sterling silver jewelry from Northeastern Fine Jewelry.
Explore our expansive selection! Shop online or in-store at our Schenectady, Albany, Glens Falls, or NYC locations. Shop fine jewelry at Northeastern Fine Jewelry for the best in service and selection.