Secretly Find Her Engagement Ring Size by Following These Stealthy Tips
March 10th, 2021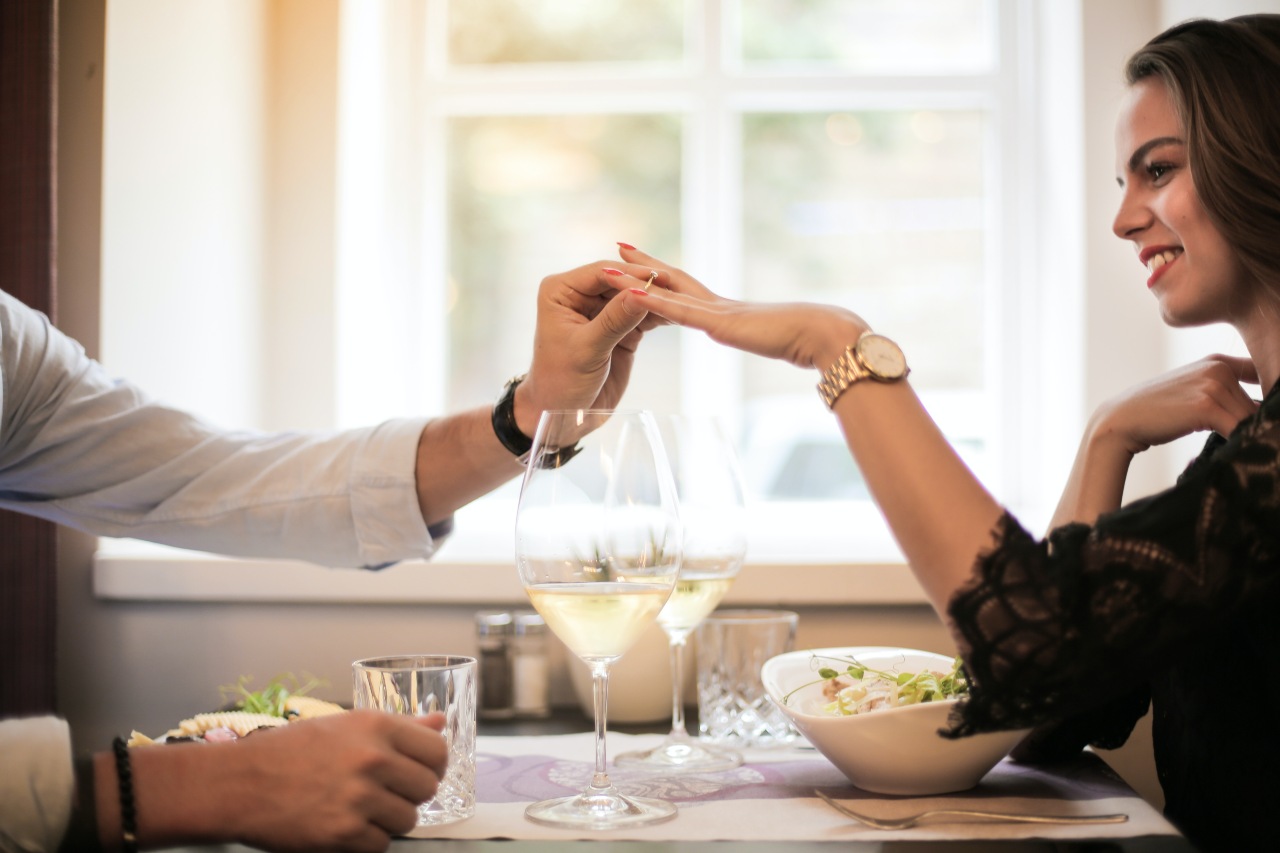 Finding the perfect engagement ring for your loved one takes subtlety and patience. Part of creating a memorable marriage proposal includes finding the right size ring to create a seamless experience. If you want to keep her out of the loop to amplify the surprise, consider these engagement ring shopping tips to find the perfect fit.
Silent Partner
Bring in her friends and family to help you find the right size ring. They may know this information off the top of their head, but if not, they can directly ask your partner without drawing too much suspicion. Go even further and set up a ring shopping excursion where they get professionally sized for fun. With the right person, it can turn into a fun and spontaneous experience.
Finding the right size ring can be made easy if one of her friends is already engaged. While this serendipitous occasion may be rare, if you know someone who's engaged, it's worth a shot. Ask one of her friends who's engaged to let her try on the ring. Let them offer her to try it on so you determine if she needs a smaller or larger ring.
You can even recruit a family member such as a mom or sister. Ask one of them to give your partner a ring and have them try it on. Or, you can have them directly ask her for her ring size for future ring shopping reference.
Secret Agent
One of the riskiest but sure-fire ways to measure her ring finger size is during her sleep. If she's dozed off for a nap or gone to sleep earlier, you can gently wrap a string around the base of her ring finger and mark the length with a marker. Just be aware, this method may ruin the surprise so make sure she's in a deep sleep.
If subtlety isn't your forte, you can sneak out one of her ring finger rings (or any other for that matter) to get a close approximation of her ring size. However, if you think she'll notice her ring is gone, it's best to try the method below.
Sneak out one of her ring finger rings from her jewelry box while she's away and trace its inner and outer outline to get the ring size. Grab a piece of paper and trace out the outline using a marker or pen multiple times. Just make sure not to leave any visible marks on the ring!
When All Else Fails
If you absolutely cannot find a ring for reference, choose a ring that's an average size. For most women, the average ring size is between 5 and 7. Keep in mind, the average woman is about 5 feet and 4 inches tall. Based on her height and weight, you can keep these guidelines in mind and adjust to a higher or lower size if needed. If she's left-handed, however, she may have a slightly larger hand, which you need to account for.
Size up if you can't find her exact measurements. It's quite easy to get your ring resized to a smaller size but it won't be as easy if you underestimate the size.
Finally, don't be afraid to be honest with your intentions. Bring up the subject of marriage without ruining the surprise. Asking for her ring size will still allow you to create a romantic experience. Plus, you'll have a better idea of her thoughts on the future and will remove the stress of the unknown. Now, all you have to do is find the right style with the right help.
Shop Local at Northeastern Fine Jewelry
Let the expert jewelers at Northeastern Fine Jewelry help you find the ring of her dreams. Keep that dream alive by finding the right-sized ring. Explore the latest trending engagement ring styles from top-name designers including Tacori, Hearts On Fire, Michael M, Simon G, and so many more. Shop ready-made rings and get diamond deals to save big on a sparkling stone. We're here to make the ring shopping process easy and fun.