Spotlight on Lagos: Bold Designs & Classic Appeal
October 24th, 2020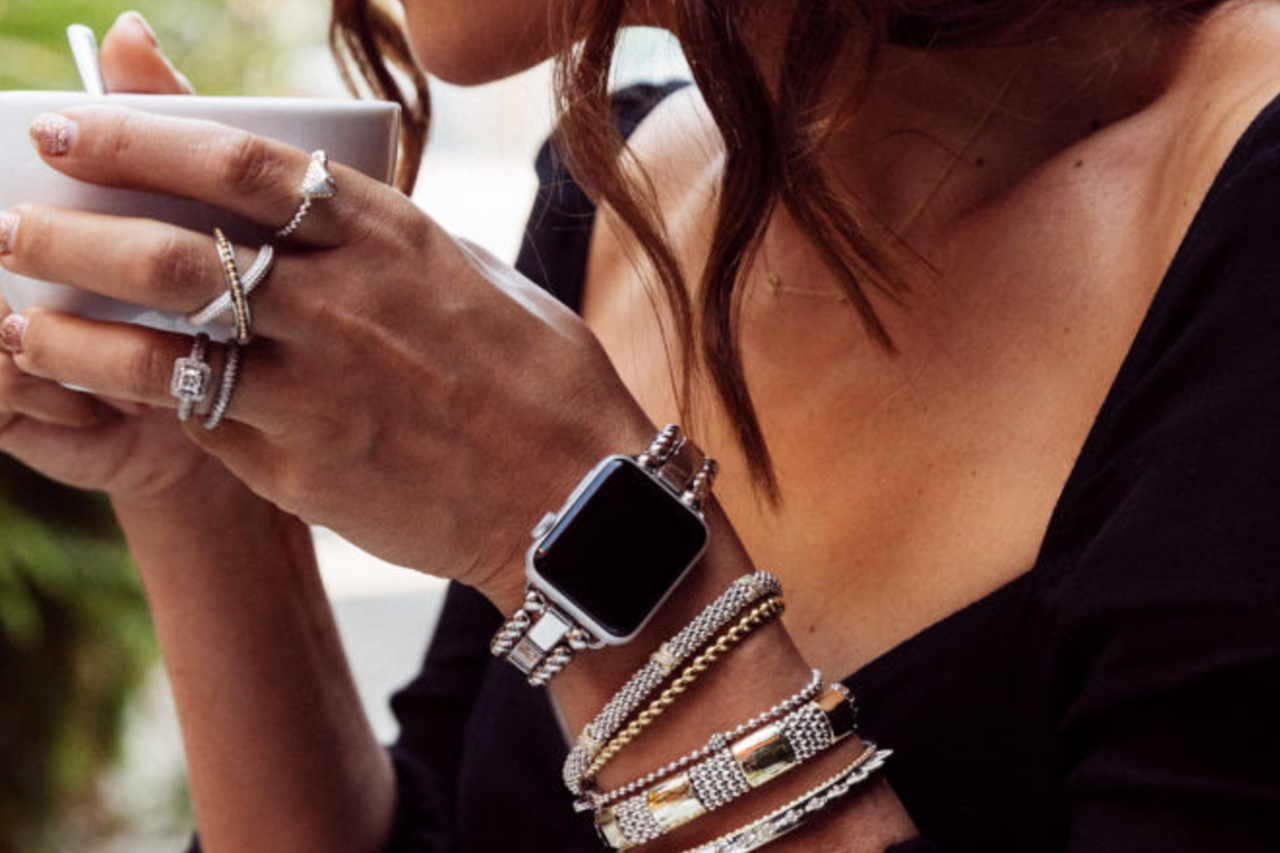 Philadelphia-based Lagos has earned its title as one of the finest producers of luxury bracelets, earrings, necklaces, rings, and smartwatch bracelets. Lagos jewelry caters to those who appreciate the finer things in life.
Lagos Jewelry: Everyday Beauty and Luxury
Founded by Steven Lagos in 1977, the Lagos brand honors the legacy of old-world craftsmanship while innovating jewelry design and construction. Classic jewelry-making techniques inform the hand-drawn sketch by Lagos himself, but a range of high-tech processes brings the inspired work of art to life.
Necklaces
Lagos necklaces are the perfect addition to your outfit's neckline. Lagos' Luna collection seamlessly incorporates freshwater cultured pearls and an adjustable necklace to meet your casual or formal sartorial needs.
Lagos' Rare Wonders collection is a sight to behold. Explore exclusive pendant necklaces featuring stunning designs such as an 18k gold and sterling silver beetle, dragonfly, sea turtle, elephant, owl, honeybee, and seahorse pendants.
Earrings
A luxurious pair of earrings can go a long way in highlighting your complexion and impeccable fashion taste. In the Maya collection, you'll find light blue ceramic earrings framed by sterling silver beading and a 14k gold post backing.
Shop the KSL collection for a wide array of earring styles including hoop, stud, and diamond styles featuring geometric shapes and sharp lines. The Caviar Spark collection features drop and stud earrings shimmering in diamonds.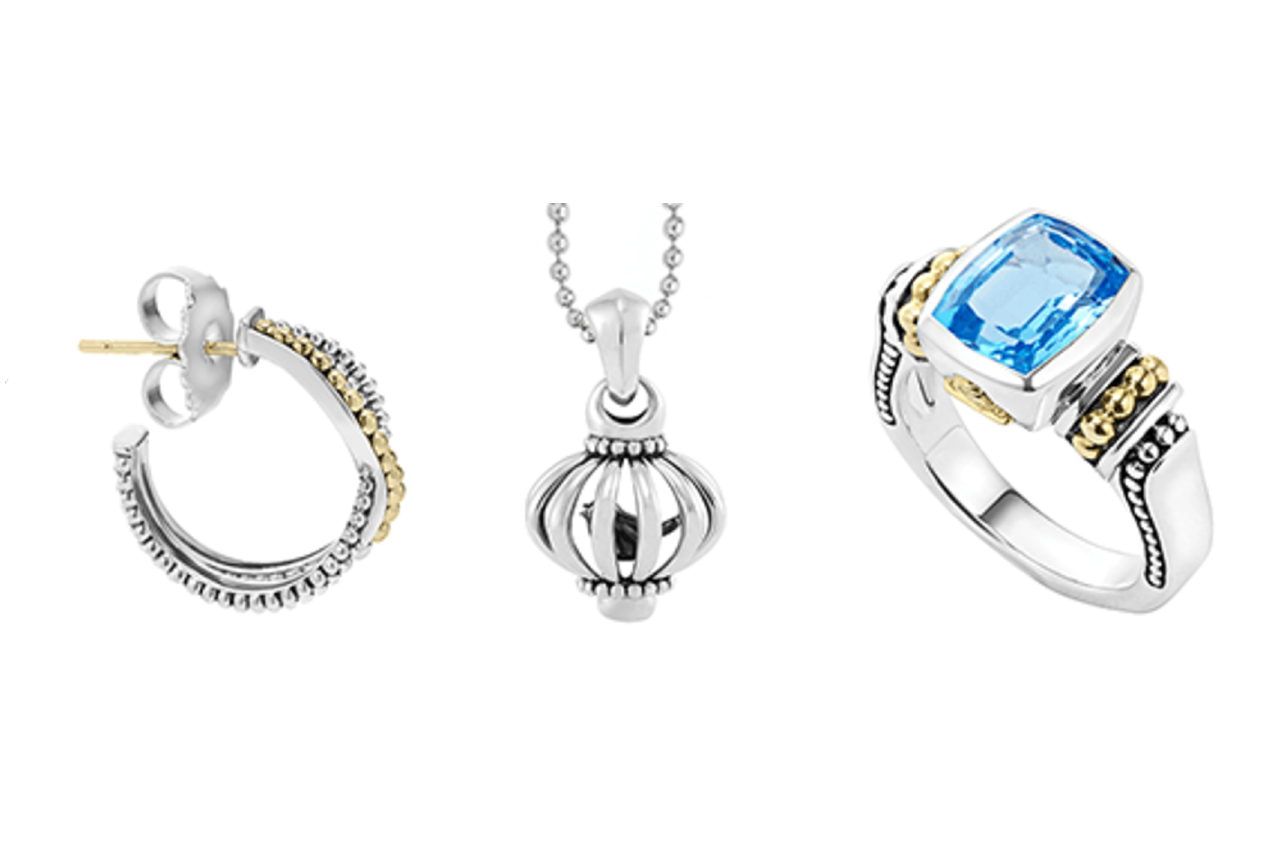 Bracelets
Lagos takes luxury wrist-wear to the next level with several elegant and striking collections. The Caviar Icon collection features onyx, turquoise, lapis, garnet, hessonite, or amethyst beading set with polished sterling silver.
Check out the Keep Memory Alive collection for colorful gemstones, bead, and cuff bracelets inspired by architecture from around the world. Elaborate designs, vibrant hues, and mesmerizing gemstones make this collection a customer favorite.
Fashion Rings
Shop expertly crafted Lagos fashion rings featuring stunning beaded designs. Lagos' Signature Caviar collection comes in sterling silver and 18k gold. For a splash of color, check out Lagos' Blue Caviar collection featuring masterful touches of bright and light blue ceramic.
Lagos' High Bar collection truly sets the bar high. Sterling silver 'Caviar' beading is the tip of the iceberg. A polished station of 18k gold gives this piece a luxurious edge. Mix rings in this collection with ones from the Signature Caviar collections.
Smart Caviar: High-Tech Timepieces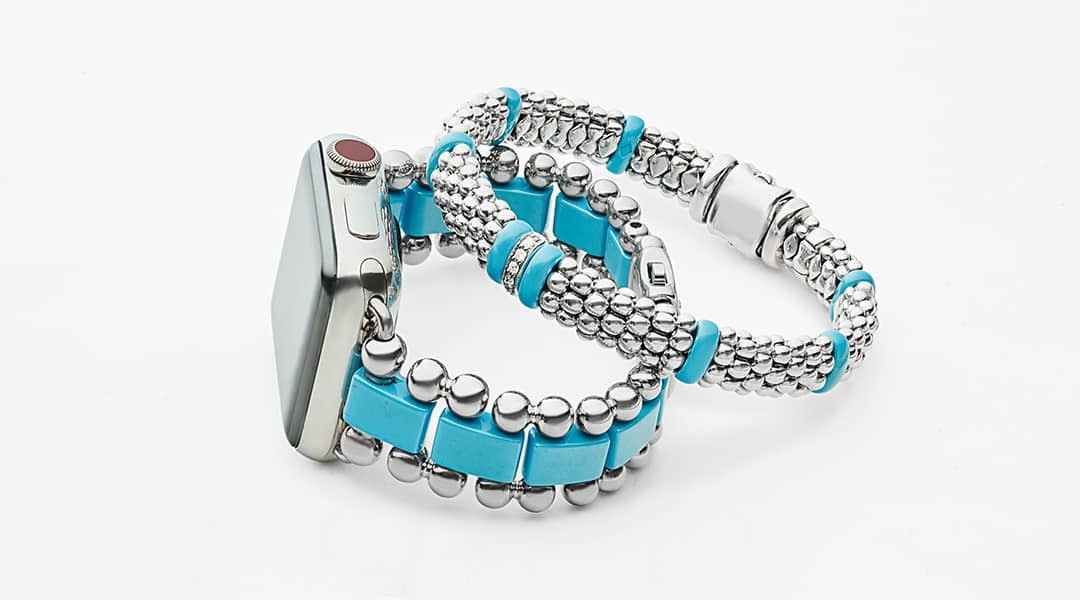 Lagos' futuristic appeal is on full display in the Smart Caviar collection. Pair your Apple Watch with a sleek bracelet made from stainless steel links. A sturdy double-button clasp with the signature Lagos crest adds an elegant touch. Choose watch bracelets with eye-catching 18K yellow gold, black ceramic, or diamond detailing.
Shop Lagos at Northeastern Fine Jewelry
Women's fine jewelry is never far from reach. Stop by any of Northeastern Fine Jewelry's jewelry stores in Albany, Glens Falls, or Schenectady. Our experienced jewelers can guide you through our collection of jewelry designers including Amden, ArtCarved, John Hardy, Marco Bicego, Michael M, Cartier, and more.

For more information about our Lagos collection or any other jewelry product or service, don't hesitate to contact us at 1-518-372-3604 or at info@nefj.com.