Statement Fashion Rings: Top Ten Styles
October 5th, 2020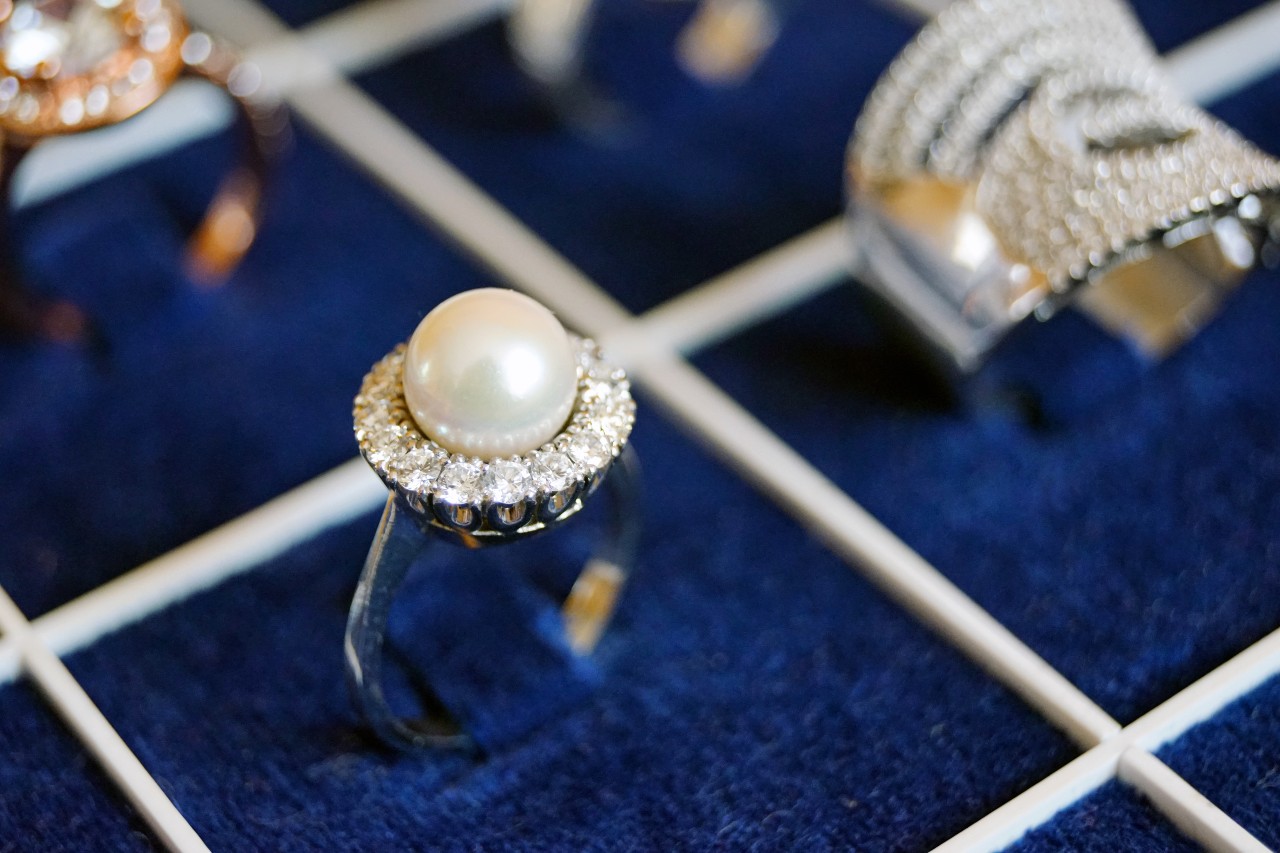 At Northeastern Fine Jewelry, we know the right fashion ring can become the focal point of an entire look. Whether you are styling yourself to the nines to celebrate an event, finding a stunning gift, or completing your everyday ring stack, follow our statement fashion ring style guide to find the perfect fit.
1. Lively and Warm Hearted
Transform any outfit instantly with this bold and feminine ring. This style is perfect for the fashionista, its bright stones and warm gold hues keep this ring on-trend.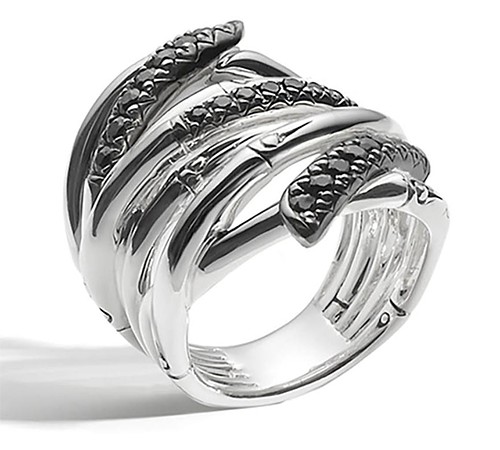 2. Mystery and Nature
This sterling silver wrap ring from John Hardy is eye-catching with its bamboo-like tendrils, with enigmatic black accents. For nature lovers, this ring will perfectly capture your adventurous spirit. The nodes in this ring create a bulbous effect, making it a trendy style for 2021.
3. Cocktail Ring
This ring embodies the warm gold glow that is trending right now. The pavé and channel side diamonds elevate this piece even further.
4. Tanzanite Lux
When you will settle for nothing less than heart-stopping, we present this Modern Enchantment ring. Large, convex gems are in style. Experience the height of glamour with 18kt white gold and rose gold, diamond pavé, and tanzanite center stone.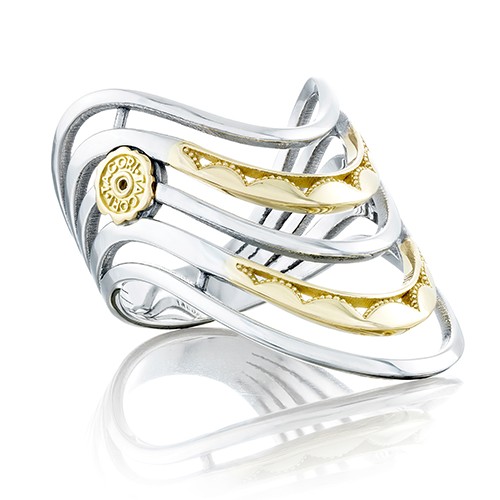 5. Retrofuture Inspiration
Modern and vintage styles collide in this Crescent Cove fashion ring from Tacori. Contorting, atypical designs with futuristic curves and vintage milgrain are super in. This popular piece combines yellow gold and sterling silver, meaning it is guaranteed to fit in your collection.
6. Religious Symbol
For a warm and contemplative look, shop this Virgin Mary tri-gold ring from Stuller. While bulbous designs are all the rage, subtle all-metal creations are also on-trend. Express your spirit or honor history with this mixed metal ring.
7. Amethyst Princess
Feel this romantic and sizable cluster gemstone ring on your hand and fall in love. As we know, colorful, big, and bold gems are trending. Lose yourself in the amethyst stones, and relish the ombre accents that bring this ring to life.
8. Naturally Ornate
Floral motifs and bold gold are trending. This vintage ring from Simon G features white gold accents intertwined in the band, creating a leafy design atop a wide yellow or rose gold band. The mixed metals in this design elevate its vintage roots to make it a stunning on-trend piece.
9. Everyday True Beauty
Yellow gold and convex shapes are in style, making this ring ideal for anywhere and anytime. This piece features signature black accents on the inner band and sides.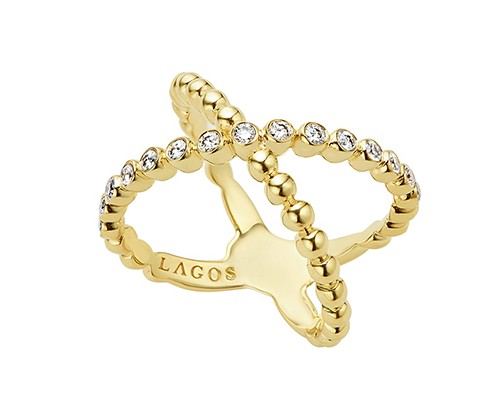 10. Criss Cross
Make a signature 'X' with a criss cross ring trending in 2021! You'll be seeing a lot more negative space styles in the coming months. The designers at Lagos artistically combined yellow gold and bezel-set diamonds in the band of this stunning criss cross ring from their Caviar Gold collection. This is a ring that will go with any look and any piece of additional jewelry.
Elevate Your Style
Diamond fashion rings: top ten styles on our list run the gamut, but there are even more diamond rings and fine treasures. Shop fine jewelry and timepieces at Northeastern Fine Jewelry.
At Northeastern Fine Jewelry, we provide the finest quality jewelry, all at competitive prices. With four locations in upstate New York, we are the region's highest volume jeweler. Shop Northeastern Fine Jewelry and receive unparalleled service and selection.