The Best Gemstone Jewelry for Winter
November 20th, 2022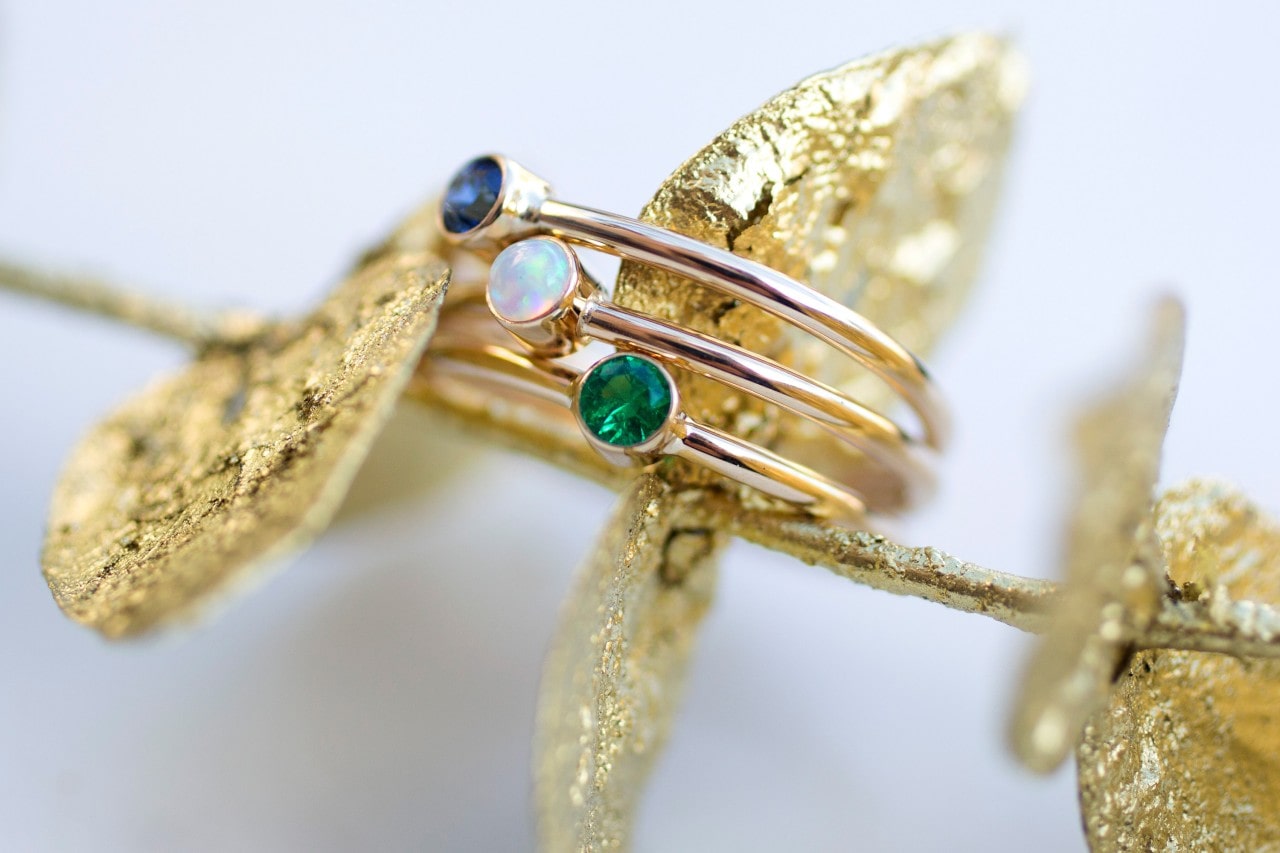 Winter is a time for cozying up by the fire, sipping warm drinks, and wearing your favorite jewelry. Gemstone jewelry is the way to go if you want to add personality to your favorite winter outfit. With vibrant hues and glittering facets, gemstone jewelry is sure to bring your winter look together. Whether you're seeking a statement necklace or a pair of dainty earrings, our guide will help you choose the perfect gemstone jewelry for the season.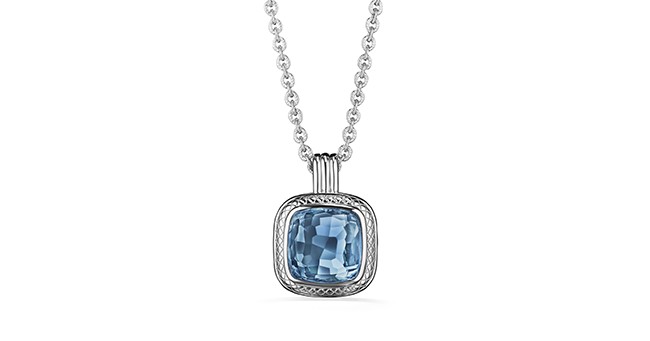 Blue-Hued Gemstone Jewelry
One of the most popular gemstones, sapphires are known for their deep blue color. Sapphires can be found in many shades, from light blue to deep navy. If you're looking for a piece of jewelry that will add a pop of color to your outfit, look no further than a sapphire necklace or pair of earrings.
Consider this sapphire gemstone necklace from Judith Ripka. The light blue tint of the stone is accented by the sparkle of diamonds, making it a wonderfully brilliant accessory that will brighten up any look, day or night.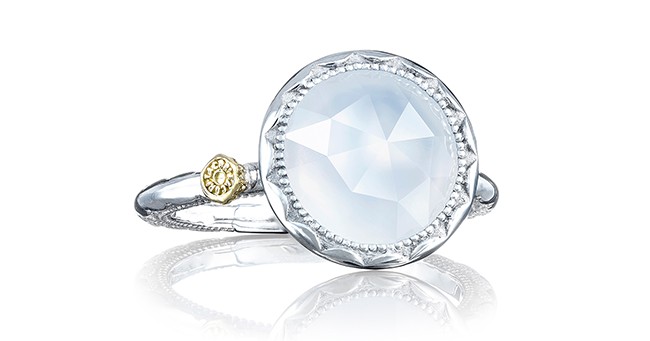 Snow White Gemstone Jewelry
Are you looking for something a little more understated? White topaz is an excellent option if you want to add a bit of understated sparkle to your ensemble, and it will pair effortlessly with almost any color scheme.
We love this sterling silver and chalcedony ring from designer Tacori. It is set with a stunning white topaz in the center and is accented by pristinely cut diamonds. This ring is perfect for those seeking an understated piece of jewelry that still has some sparkle.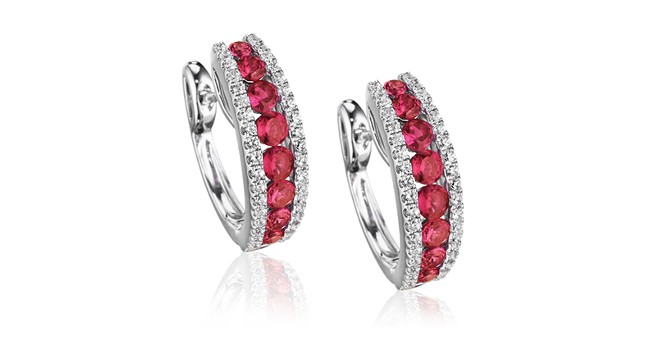 Red Carpet Ready Gemstone Jewelry
Look no further than a pair of ruby earrings for an accessory that will frame your face and make a statement. Rubies are known for their rich red hue and are an easy way to add a pop of color to your outfit.
These gorgeous ruby and diamond huggies from designer Fana are statement-making and sophisticated. The ruby is set in 18K white gold and contrasted by bright diamonds. These earrings are remarkably suitable for a night out or a special event.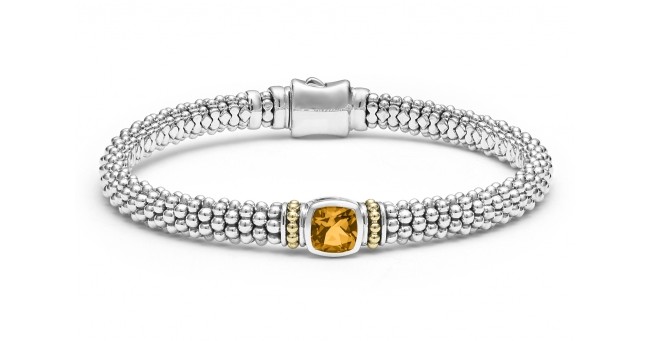 Fiery Citrine Gemstone Jewelry
Want to add some warmth to your winter wardrobe? Citrine is a suitable gemstone option for you. This stone ranges from pale yellow to deep orange, making it a great way to add some color to your wardrobe. Citrine is also the birthstone of November, so citrine jewelry can also serve as a remarkable gift for someone with a November birthday.
This dazzling citrine vintage-inspired bracelet from designer Lagos is set with citrine gemstones in a uniquely textured setting. A bracelet like this is wonderfully versatile and will likely become a staple in your winter wardrobe.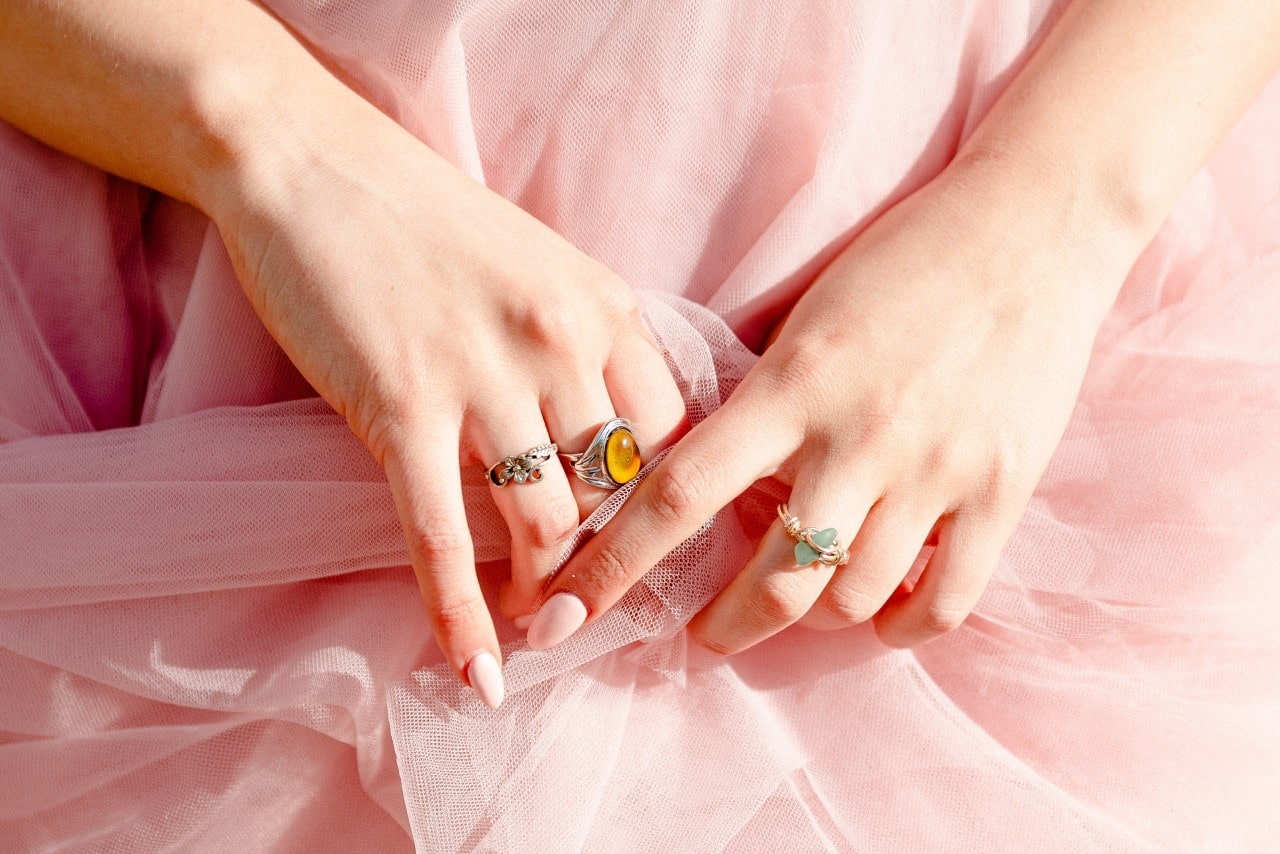 Shop Gemstone Jewelry at Northeastern Fine Jewelry
Whether you're looking for a statement piece or something more understated, our team at Northeastern Fine Jewelry can help you find an ideal piece of gemstone jewelry. With a wide selection of earrings, necklaces, rings, and bracelets, we have something for everyone in our New York showrooms.
Browse our selection online or contact us to find a spectacular gemstone accessory to add to your winter wardrobe. Request an appointment to visit us today to experience a world of luxury and incredible craftsmanship.