The Best Ruby Birthstone Gift Ideas for July Babies
July 1st, 2019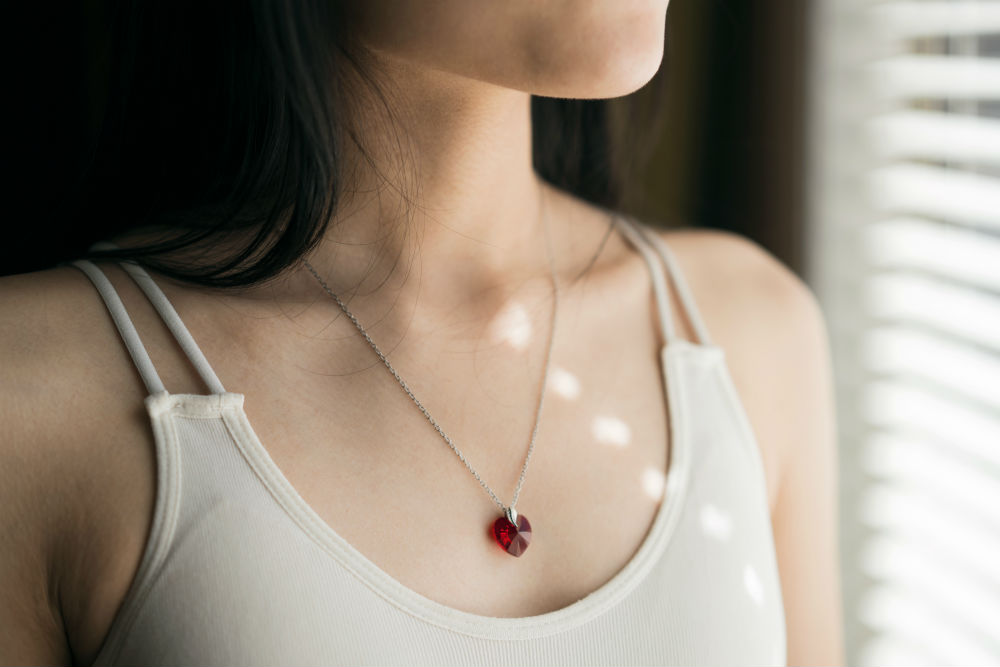 July is smack dab in the middle of summer when the holiday celebrations are in full swing. If your friend, family member, or partner have birthdays in July, you can gift them something that they'll truly love: ruby birthstone jewelry.
A ruby's fiery red color and romantic symbolism make it one of the most popular gemstones available. Choose from vibrant ruby drop earrings, elegant pendant necklaces, or one-of-a-kind fashion rings to give your loved one. There's really no wrong way to go with ruby jewelry.
Finding the Perfect Ruby Birthstone Jewelry
Rubies are regal and durable gemstones that will light up your loved one's life with their striking scarlet hue. When searching for the perfect ruby birthstone, consider your loved one's personal jewelry preferences and fashion choices. Do they wear big and colorful jewelry or do they tend to go for simple and unadorned pieces? Pay close attention to the colors, patterns, and textures your loved one regularly wears.
It's their birthday, so it's fine to splurge a little. All you need to know is the specific type of jewelry your loved one wears. Do they prefer to wear jewelry on their ears, wrists, neck, or all of the above? If you're not quite sure, you can stick with the tried-and-true ruby pendant necklace to surprise the birthday person. Any style will instantly bring a smile to their face.
Ruby Earrings
Ruby earrings are tiny but impactful statement accessories. For July babies, they are a welcomed gift to accent their summer wardrobe. For an elegant and sparkling take on ruby drop earrings, try Simon G's ruby earrings from their Passion collection. Four pear-shaped rubies adorn these eye-catching drop earrings. Let's just say they'll sparkle from any angle.
Ruby Necklaces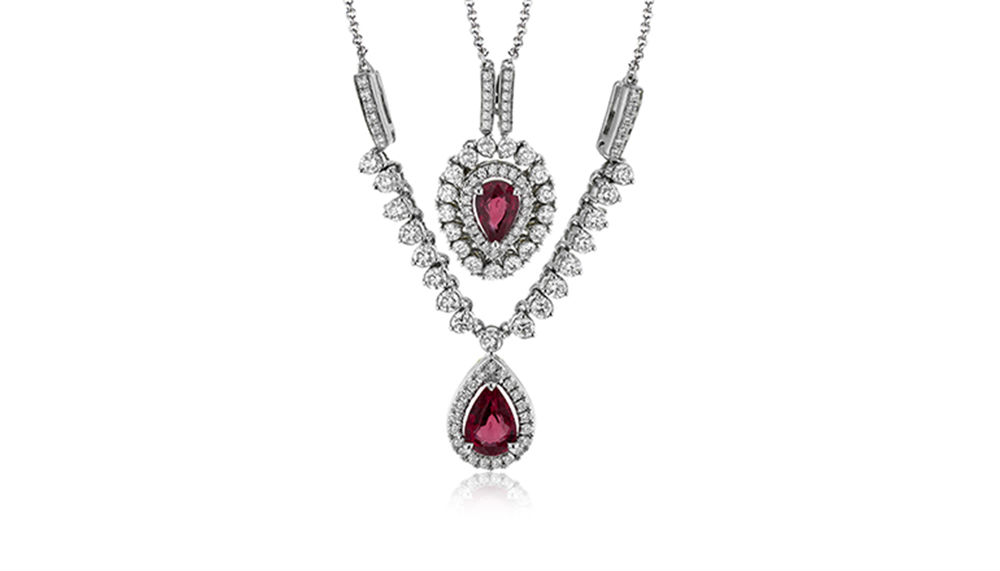 Ruby necklaces range in metal type and style. In terms of ruby birthstone jewelry, ruby necklaces are beloved by all, regardless of personal style. Give your loved one a shimmering Simon G Passion necklace with two pear-shaped rubies and double halos of sparkling diamonds. Simon G also has emerald shaped rubies with a diamond halo to complement a dress or shirt.
Ruby Fashion Rings
Ruby fashion rings are magnificent works of art and feature artisan crafted designs that aren't found elsewhere. Amden's collection of fashion ring combines an heirloom-quality appeal with elaborate embellishments. Amden's Glamour collection fashion ring has five ruby gemstones in a setting like a royal crown. Pick your choice of 14K yellow, white, or rose gold.
Find Birthday Gifts and More at Northeastern Fine Jewelry
Ruby birthstone jewelry comes in all shapes and sizes. No matter what your loved one prefers, there's a ruby birthstone piece out there for them. Pay us a visit at our Schenectady or Albany, New York showrooms. Our expert jewelers will help you find the perfect ruby birthstone jewelry for you or a loved one.