The New Hearts on Fire Hayley Paige Collection: Unique Rings for Every Woman
September 1st, 2019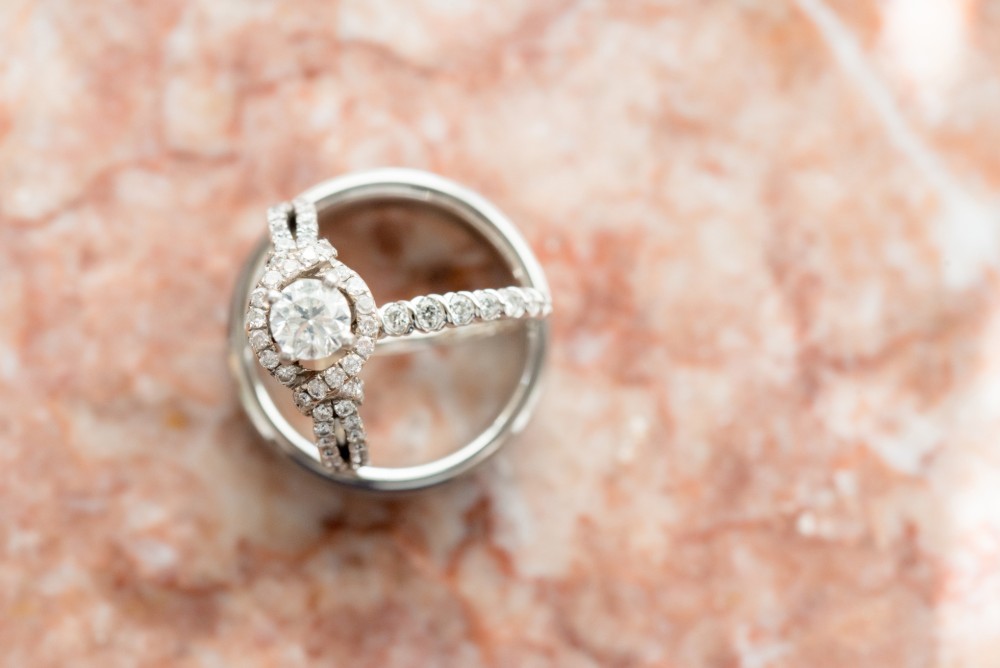 The saying goes that every little girl dreams of her wedding day. While that might not be strictly the case, when the day does come, every bride wants a day she'll remember forever. Wedding dress designer Hayley Paige makes dream gowns for every bride's dream day. Now, with the Hearts on Fire Hayley Paige collection, a bride can have a dreamy ring to match too.
It's a perfect collaboration between the wedding gown designer and jewelry company Hearts on Fire, which is already known in the industry for its brilliant and uniquely-cut diamonds.
Hearts on Fire Brings the Sparkle
Since 1996, Hearts On Fire has been creating some of the world's most finely-cut diamonds using only the most pristine gemstones available. What's more, Hearts on Fire is committed to sourcing only conflict-free gems in every part of its jewelry-making process from beginning to end. That means you'll never have to wonder where your diamonds came from.
The brand's proprietary cutting process is designed to let in as much light as possible for the most sparkle, which makes for some seriously eye-catching jewelry. Bebe Rexha, Charlize Theron, and Ariana Grande are just a few celebrities who have been spotted wearing Hearts On Fire jewels in the last year.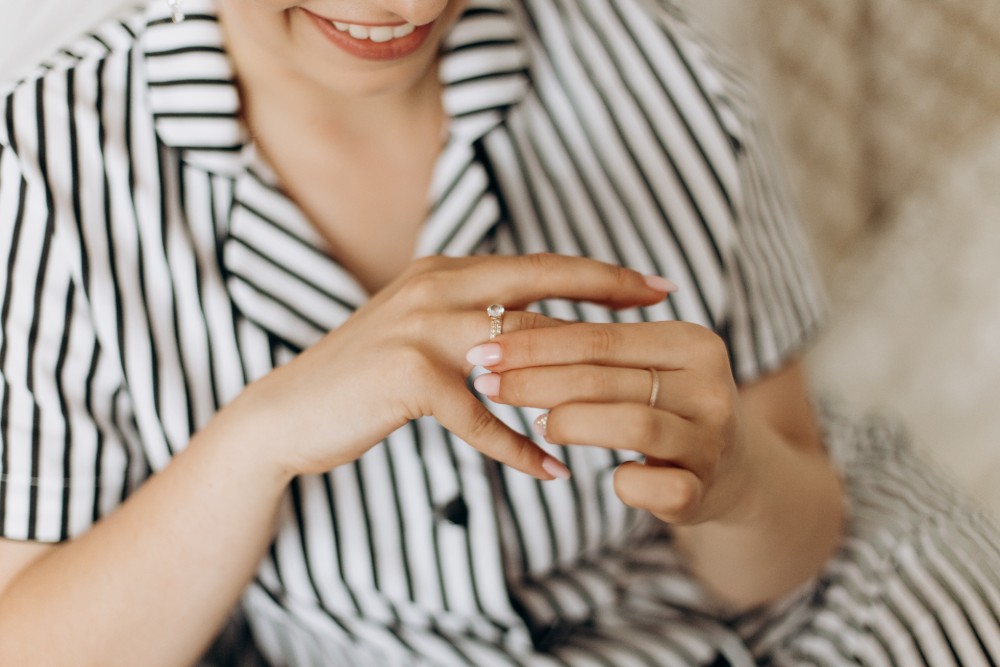 Stackable Bands and Engagement Rings that Combine Romance & Whimsy
Hearts On Fire's new Hailey Paige collection takes Hearts on Fire's gorgeous gems and puts the wedding dress designer's unique, romantic spin on them. The collection includes flirty and fun engagement rings as well as stackable wedding bands. Many of these pieces also include accents of pink sapphires -- a first for Hearts on Fire.
Hayley Paige's engagement rings range from elegant and minimalist to bold and unique—something for every woman. Styles run from refined round cut rings with thin micro-pave bands to intricately designed halo pieces. And if you're already engaged, her full range of bands are each stunning and unique, and make for the perfect finish to a wedding ring set.
The rings also make perfect gifts for any occasion. Imagine presenting your new wife with an elegant 'MRS? script ring on your wedding day. The Love Code band, which spells out 'I Love You? in Morse Code using diamonds, sends a romantic message that belongs only to you and your partner.
And ladies, who says you need a man to buy you a ring? As Hayley says in her notes for the Love Code ring, 'Buy it for yourself, and never forget that you make the rules.? Nearly every ring comes in a choice of four metals: rose gold, white gold, yellow gold, or platinum—which makes them perfect for stacking, mixing, and matching depending on your outfit and your mood.
Browse the Hearts on Fire Hailey Paige Collection Now
Whether you're a man looking to get down on one knee or an independent woman who wants to treat yourself, the Hearts on Fire Hailey Paige collection has something for everyone. And Northeastern Fine Jewelry is the place to go to find the perfect ring to fit your needs and style.
Head to one of our three locations in New York's Capital Region to check out some of these gorgeous rings in person, or browse online now to see everything that we offer. You can request information on any piece that you see on our website, and we'll work with you to find the ring of your dreams!