Upgrade Your Classic Diamond Studs
June 5th, 2023
Diamond studs are a classic and timeless jewelry piece that can add elegance and sophistication to any outfit. They are a versatile accessory that can be worn every day or dressed up for special occasions. While traditional diamond studs are always a safe choice, adding a unique twist to this classic style can make the piece even more special and meaningful. It's a delightful way to make a traditional jewelry piece stand out and become a treasured part of their collection for years to come.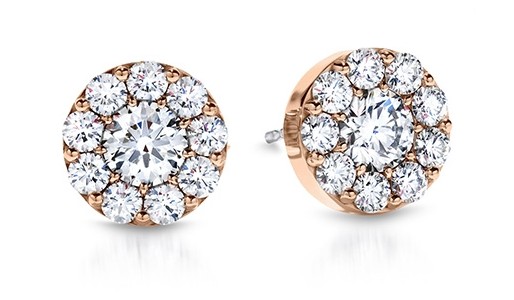 Halos
Diamond studs that incorporate halos are a unique and eye-catching twist on the traditional style. Halos are small diamonds that surround the center diamond, adding extra sparkle and shine to the piece. This pair of Hearts On Fire halo diamond studs feature a stunning arrangement of round diamonds set in a circular pattern around a larger center stone. This creates a breathtaking spotlight effect that makes the diamonds appear even larger and more brilliant. The halos also add a unique touch of design to the earrings, making them stand out from traditional diamond studs.
Trio
Trio diamond stud earrings are a beautiful and unique twist on classic diamond studs. These designs feature three diamonds arranged in a variety of patterns and shapes, adding an element of interest and dimension to the earrings. For example, this pair of Fana diamond stud earrings features a trio of diamonds arranged in a triangle shape. The triangle shape is both modern and elegant, making these earrings perfect for both everyday wear or a special occasion.
Mix of Diamond Shapes
Diamond studs that feature multiple diamond cuts are a unique and visually striking twist on the classic diamond stud. These designs combine different diamond cuts to create a dazzling and complex arrangement. The resulting effect is a stunning interplay of light and shadow, with each diamond cut reflecting light in its own unique way. This pair of diamond studs from Simon G. features a trio of round, baguette, and princess cut diamonds arranged in a square. The combination of diamond cuts in these earrings makes them a statement piece that is sure to turn heads.
Motifs
Diamond studs that feature a motif are a unique and personalized twist on classic diamond studs. These designs incorporate a specific design or symbol into the diamond stud to create a personalized and special touch. This pair of star diamond studs from Fana is a beautiful example of how incorporating a motif can create a unique and visually striking design. The star motif is created by using pear shaped diamonds, arranged in a five-pointed star shape. This motif adds a touch of whimsy and playfulness to the earrings.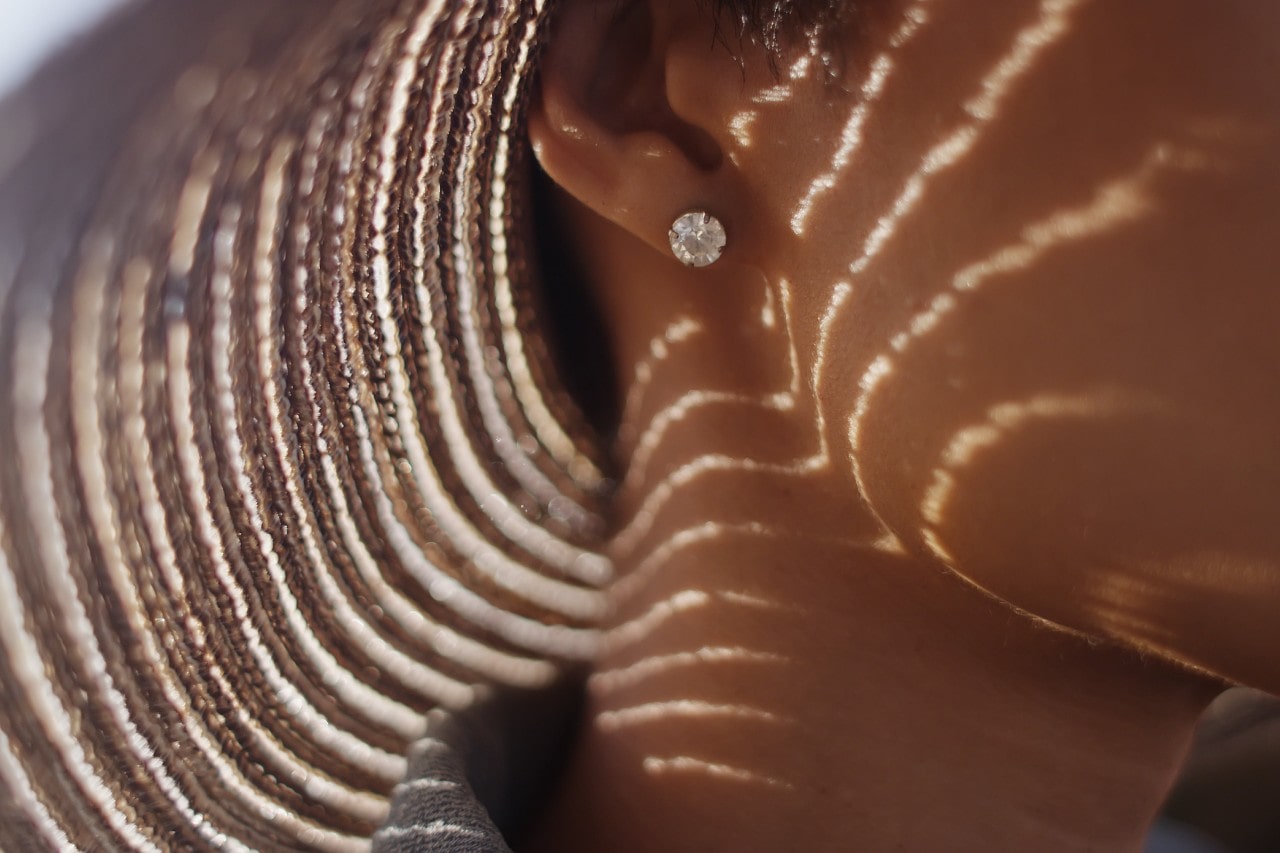 Shop for Stylish Diamond Studs at Northeastern Fine Jewelry
At Northeastern Fine Jewelry, we take pride in offering a wide selection of unique diamond stud earrings in New York. We understand that each individual has their own special style, and we strive to offer a variety of designs to fit any taste or occasion. Our expert staff is always available to assist you in finding the perfect pair of diamond studs, whether you're looking for a specific design or need help creating a custom pair. At Northeastern Fine Jewelry, we believe that every jewelry piece should be as unique as the person wearing it. Find your nearest location and let us help you find the perfect pair of diamond studs to fit your style and personality.