Wedding Bands Perfect for an Autumn Wedding
August 20th, 2023
As the leaves turn, fall reveals a symphony of warm tones, perfectly echoed in the gold and bronze hues of our designer wedding bands at Northeastern Fine Jewelry. This season of cool weather and cozy love stories is an idyllic time for weddings. Choosing your wedding band, a symbol of your commitment, is a significant decision. Let us guide you through our incredible selection, featuring designs from celebrated artists, each one reflecting the beauty and richness of an autumn wedding, capturing the essence of your unique love story.
Textured Band
We firmly believe that wedding bands with soft textures are wonderful choices for a fall wedding. Embody the autumnal charm with this yellow gold men's wedding band from ArtCarved. The design, reminiscent of rustic burlap, mirrors the aesthetic of fall's vibrant foliage underfoot, encapsulating a sense of rugged charm. This distinctive pattern introduces an earthy, organic element to your nuptials, perfectly suited for a fall wedding. It's more than just a band; it's a tactile memento of your love story, a physical echo of the raw and intimate nature of commitment, making your special day even more memorable.
Wood Pattern Band
The trees play an important role in alerting us to the changing of the seasons. The colors of their leaves, in warm reds, oranges, yellows, and browns, provide unique scenery beloved by many. A wedding band with a wood pattern engraved onto its surface, then, seems immensely fitting for a romantic fall wedding. We're particular fans of this stunning yellow gold men's wedding band from Bleu Royale. This would be a great fit for a groom with an affinity for the outdoors and the trees. Every time he looks at this ring, he'll be reminded of the crisp fall day he was married on.
Ruby Band
Capture the fiery essence of fall with a ruby wedding band from Northeastern Fine Jewelry. Rubies, with their radiant red hue, echo the brilliance of the season's changing leaves, amplifying the romantic aura of your autumn nuptials. This Fana floral diamond and ruby band, adorned with these passionate gemstones, personifies love's intensity and commitment's endurance. More than a symbol of passion and love, rubies bring a touch of autumnal elegance, creating a timeless connection between your love story and the beautiful fall scenery. Let the rich ruby reds be your love's perfect fall accompaniment.
Rose Gold
Experience the essence of fall with the warm, romantic glow of a rose gold wedding band from our inventory. This Tacori Coastal Crescent band in rose gold, for instance, mirrors the rich palette of an autumn sunset, blending seamlessly with the season's ambience. This precious metal's soft blush perfectly complements the vibrant shades of fall, symbolizing a love as deep and enduring as the autumn hue. Its understated elegance and timeless appeal make it an exquisite choice for an autumn wedding. Embrace rose gold to harmonize your lifelong commitment with the resonating warmth of the season.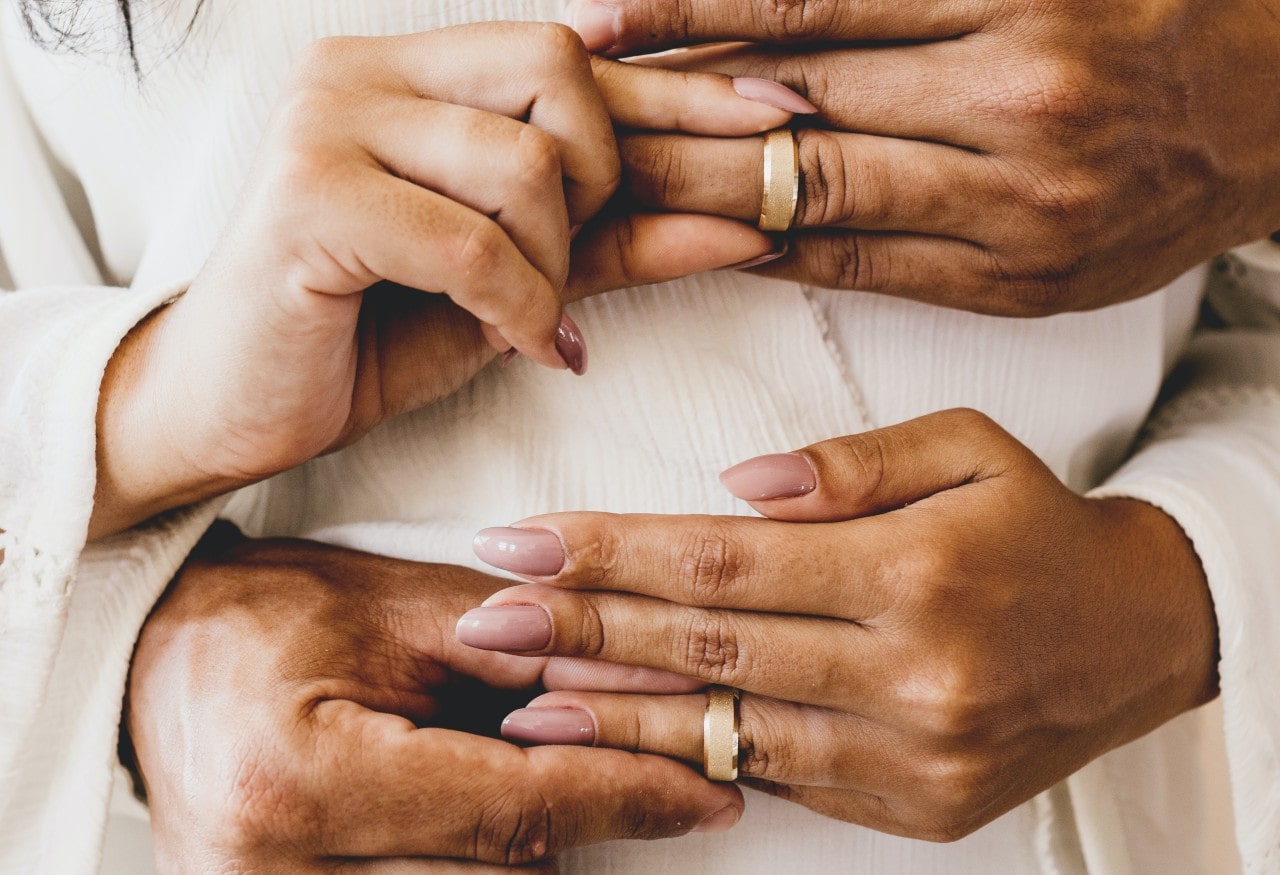 Shop Fall Wedding Bands at Northeastern Fine Jewelry
Find your idyllic wedding band for a fall wedding at Northeastern Fine Jewelry. With three convenient locations across New York - in Schenectady, Albany, and Glens Falls - we're poised to help you discover the perfect symbol of your love. Our exquisite selection of designer wedding bands captures the vibrant hues and warm tones of fall, making your wedding a timeless celebration of love. Make your love story as unique as the season by requesting an appointment for a personalized consultation with one of our dedicated team members. Begin your forever at Northeastern Fine Jewelry.