MODERN WEDDING BAND STYLES

Guide To Modern Wedding Band Styles
Traditionally, wedding bands are characterized by simplistic, unadorned metal strips with a polished finish. Luckily, innovative designers continue to push the envelope and create modern iterations of this form to satisfy various unique aesthetic preferences. We at Northeastern Fine Jewelry are proud to carry several modern wedding bands from some of the world's most prolific bridal jewelry designers.
Pave Wedding Bands
Pave wedding bands are so named because of the "paved" appearance created by closely set diamonds with beads of precious metal filling the small spaces between each stone. The beads serve as tiny prongs and are thus less noticeable. These bands are highly desired for their elegantly sparkling appearance, as pave settings allow for multiple rows of diamonds.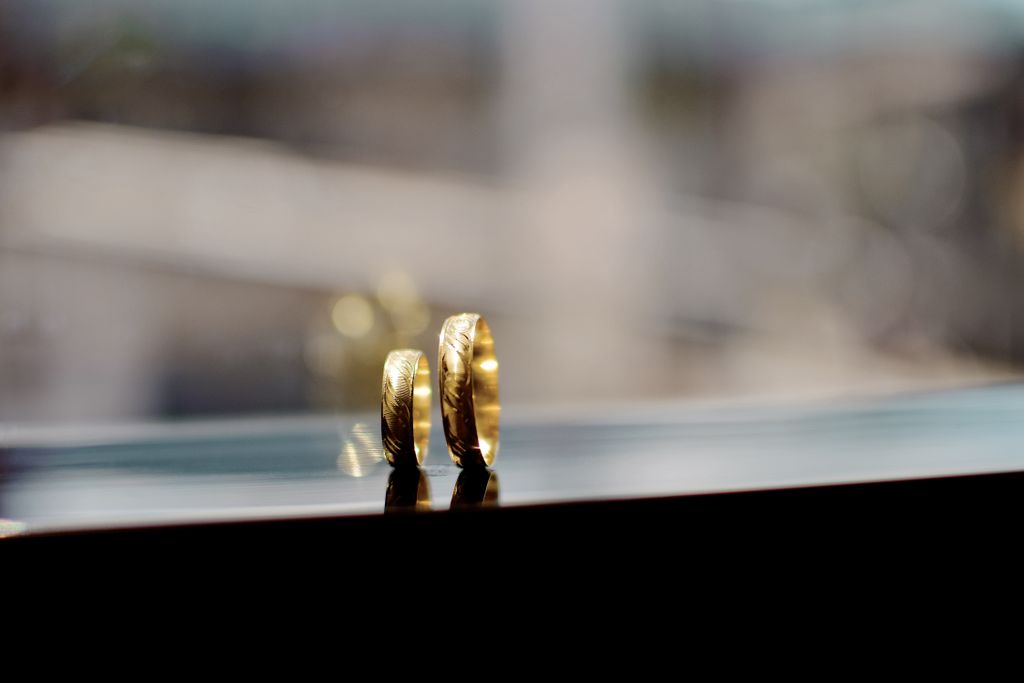 Eternity Wedding Bands
No style of wedding band glitters quite like an  eternity band. These rings are characterized by a continuous row of diamonds or other gemstones that surround the entirety of the band, allowing them to catch the light from every angle. They are said to symbolize the neverending nature of marital love and the everlasting commitment a couple makes to one another.
Stackable Wedding Bands
For some, a bridal stack is not limited to only an engagement ring and one wedding band. In recent years, many have opted for slimmer, more delicate bands that can lie above and below the wedding band on the ring finger. This platinum Sculpted Crescent band with milgrain detail from Tacori is a stunning example of a stackable wedding band.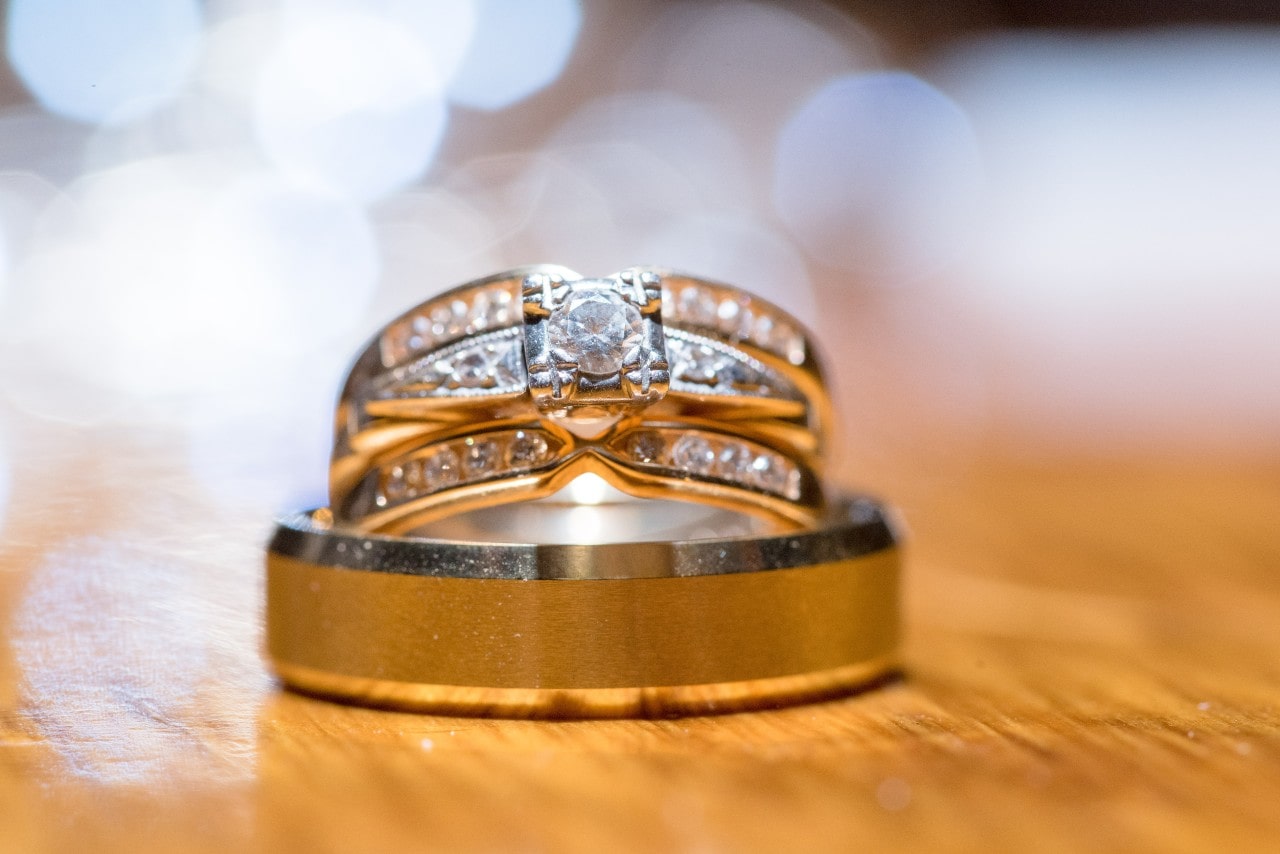 Nesting Wedding Bands
A unique style of the wedding band, the nesting band curves slightly to make room for the engagement ring's center stone and allow the wedding band to lie snugly against it. Many bridal jewelry designers will even design engagement rings and wedding bands as pairs, outfitting the wedding band with a unique silhouette that perfectly complements the shape of the center stone or stones.
Anniversary Bands
Add to your bridal stack as the years pass with an anniversary band. Celebrate the milestones you reach with a new wedding band to accentuate the other bridal pieces. Anniversary bands can be any wedding band style, but many opt for gemstone bands that add a bit of color and extra sentimentality to the bridal stack. For instance, a couple married in July may opt for a ruby eternity band, signifying the month they made their eternal vows.
Shop Modern Wedding Bands at Northeastern Fine Jewelry
Let Northeastern Fine Jewelry be your destination for luxury bridal jewelry and unparalleled customer service. Each of our  New York jewelry stores is staffed with experienced and amiable personnel whose joy it would be to aid you in finding the perfect  wedding band or engagement ring. You can find us in Schenectady, Glens Falls, Albany, and NYC.  Book an appointment for a personalized consultation today.