SCHENECTADY
The first Northeastern Fine Jewelry location opened for business on 1607 Union Street in 1980. To commemorate its 25th anniversary of serving the Capital Region residents, the store was remodeled in 2005, establishing itself as a landmark of Schenectady's historic Union Street. Still a family-owned business, Northeastern Fine Jewelry has now expanded to three locations.
Northeastern Fine Jewelry
1607 Union Street Schenectady, NY 12309
Phone: 518-372-3604
Hours of Operation:
MON-WED - 10AM - 6PM
THURS - 10AM - 6PM
FRI - 10AM - 6PM
SAT - 10AM - 4PM
SUNDAY - CLOSED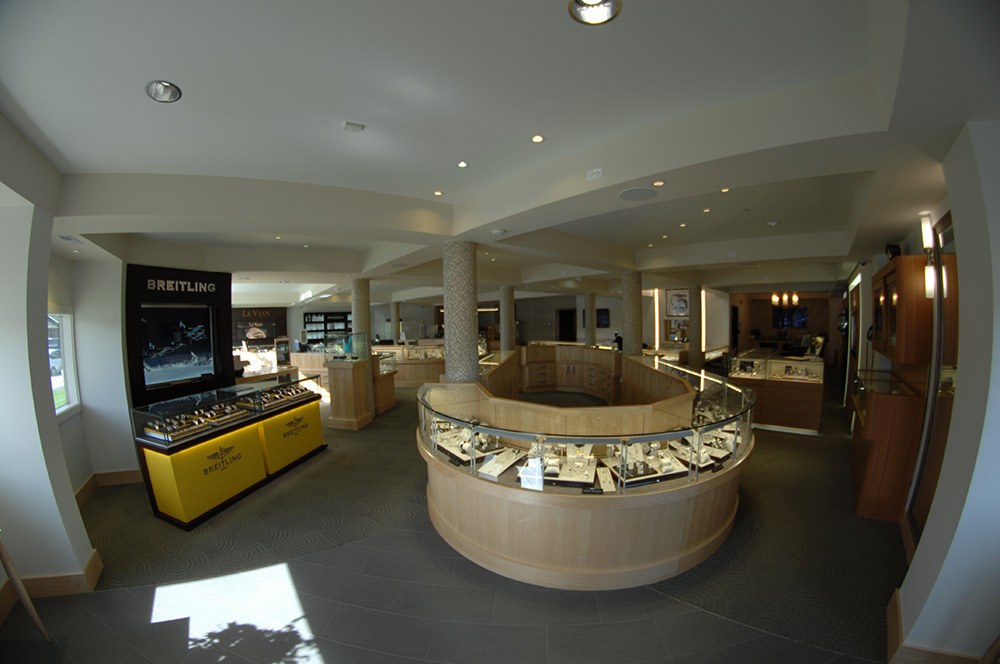 The heart of Schenectady County in New York, the city of Schenectady is a locale whose history goes back centuries. Named for the Mohawk settlement called skahnéhtati, which means "beyond the pines," this industrial boom town became the locus of creativity and engineering. Well known for being the city where giants like General Electric and the American Locomotive Company were founded, Schenectady continues to be one of the most forward-facing cities in the United States.
In 1980, Northeastern Fine Jewelry became one thread in the brilliant tapestry that makes up Schenectady's history, and in the decades since, we've strived to bring the most remarkable selections of jewelry and Swiss-quality timepieces to the people of our community. Whether you're looking for bridal or fashion jewelry, we have something for you!
BRANDS AVAILABLE AT NORTHEASTERN FINE JEWELRY IN SCHENECTADY
For those looking to pop the question in style, check out the collections of luxury designers like Simon G., Tacori, Hearts on Fire, and ArtCarved. And of course, once you have an engagement ring, you need glamorous wedding bands to pair with it! The brides' and grooms' wedding bands from CrownRing, Amden, and Bleu Royale, among many others, are sure to make a remarkable bridal set. Plus, as the area's most trusted retailer of fashion jewelry, our showcases are treasure troves of fashion rings, necklaces, earrings, and bracelets from designers like Mikimoto, Marco Bicego, Lagos, Roberto Coin, John Hardy, Longines, and more!
Services Offered at Our Schenectady Jewelry Store
The Northeastern Fine Jewelry service department has seven full-time team members whose primary goal is to make sure that all of your jewelry needs are handled in a professional, quick, and courteous manner. We've had a passion for jewelry that's defined us for 40 years, and our three full-time jewelers and service coordinators are here to prove it. Plus, our service director is on-call seven days a week to ensure that all of your questions and concerns are addressed in a timely manner.
And if you have any timepiece needs, Umberto, has the experience and expertise to maintain the delicate machinery at the heart of any timepiece. Whether you're looking to have your new watch repaired or the heirloom Longines or Omega piece you inherited from granddad repaired, you can trust that Northeastern Fine Jewelry has the skills to make sure you're satisfied.
Don't forget that Northeastern Fine Jewelry offers custom jewelry design services too. With the skills of our expert in-house jeweler Kris Ferrara, we can turn your dreams of custom jewelry into reality!
Shop at Northeastern Fine Jewelry in Schenectady, New York
In 1980, Northeastern Fine Jewelry burst onto the scene of "the city that lights and hauls the world." In the decades since, we've strived to make our showcases of bridal and fashion jewelry more refined, and we've honed our services to make sure that no matter our customers' needs, they always leave satisfied. If you're interested in finding out more about our services, our jewelry showcases, or our Swiss-quality timepieces, contact us at 518-372-3604 or visit us at our Schenectady, New York showroom! Also, make sure to check out our other locations in Albany and Glens Falls, New York as well.